---
Monday, June 14 — Trio Settecento
Trio Settecento brings fresh insights to music from the Age of Enlightenment through its passionate, authoritative, and distinctive interpretations. An Italian Sojourn traces the remarkable musical innovations of composers in Venice, Rome, and beyond during the Baroque era through works by eight different composers.
Music
Violin Sonata in C major, Op. 5, No. 3 by Arcangelo Corelli

---
Tuesday, June 15 —  Rush Hour Concert
The Rush Hour Concert series provides "great music for busy lives" free of charge every Tuesday evening, June through August, in historic St. James Cathedral in downtown Chicago. For the 2021 season opener, musicians from the Chicago Symphony Orchestra presented a masterwork by Schubert.
Music
String Quintet in C Major, D. 956, I. Allegro ma non troppo by Franz Schubert
---
Wednesday, June 16 — Dame Myra Hess Memorial Concert: Jean Hatmaker and Michael Finlay
Jean Hatmaker is one of the most versatile and passionate cellists in the Chicago area, with a diverse portfolio of solo and collaborative projects across a wide range of musical and interdisciplinary styles. Michael Finlay is a highly acclaimed solo pianist and chamber musician based in Chicago.
Music
Music of Johannes Brahms and Samuel Coleridge-Taylor
---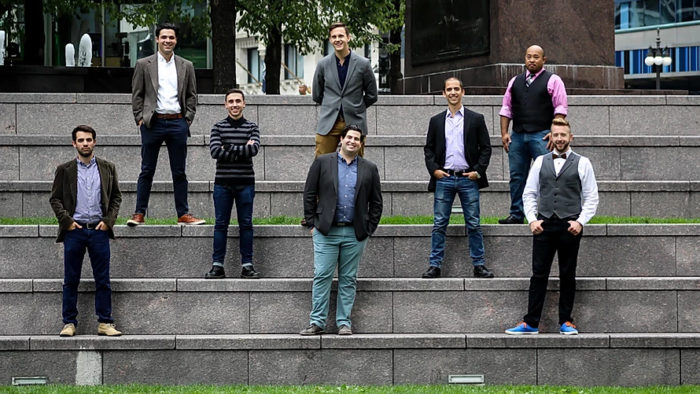 Thursday, June 17 — Constellation Men's Ensemble
Constellation Men's Ensemble founded their NOVA new music series in 2016. NOVA, which stands for New.Original.Vocal.Art, seeks to present an annual evening of world premiere music for tenor and bass voices. Fulfilling their mission to expand the repertoire for men's voices, NOVA has commissioned over 20 new works in the last five years alone from both emerging and established composers.
Music
Rest by John Milne
The Rewaking by Augusta Read Thomas
---
Friday, June 18 – Impromptu Encore: Mūza Rubackytė
Mūza Rubackytė began her stunning career when she made her debut at the age of 7. WFMT's Kerry Frumkin has long been a champion of this great Lithuanian pianist, and you can hear why in this 2011 Impromptu broadcast.
Music of M.K. Čiurlionis, Franz Schubert, and Franz Liszt
---