---
Monday, August 16 — Chicago Chamber Choir
The Chicago Chamber Choir was formed in 1996. Its repertoire is diverse and expansive; each program carefully curated, drawing from the immense collection of choral music throughout history and around the world. The Live Art limited edition collection features the best live recordings of the past three seasons.
Music
Two Motets, Op. 74 by Johannes Brahms
---
Tuesday, August 17 — Rush Hour Concert: Kontras Quartet
Admired for their "superlative artistry" (CVNC Arts Journal), the Kontras Quartet has established an international following for their vibrant and nuanced performances. Kontras means contrasts in the Afrikaans language – fitting for a string ensemble whose colorful repertoire spans centuries, genres, and continents.
Music
String Quartet No. 10 in E-flat major, Op. 51 by Antonín Dvořák
---
Wednesday, August 18 — Dame Myra Hess Memorial Concert: Ben Solomonow and Christopher Goodpasture
Cellist Ben Solomonow was a Bronze medal winner in the Junior Division of the 2012 Fischoff National Chamber Music Competition as a member of Quartet Ardella. Described by the Toronto Concert Review as "exuding a depth of artistry and sublime musical sensitivity," pianist Christopher Goodpasture has a growing reputation as a recitalist, chamber musician, and orchestral soloist.
Music of Ludwig van Beethoven, Zoltán Kodály, Rita Strohl, and Claude Debussy
---
Thursday, August 19 — Leo Sowerby: The Paul Whiteman Commissions

Evoking the Roaring Twenties, Chicago composer Leo Sowerby's engaging and ingenious Synconata (1924) and Symphony for Jazz Orchestra (1925) receive world-premiere recordings by Chicago bandleader-trombonist Andrew Baker and his Andy Baker Orchestra. Sowerby was among the leading young American classical composers commissioned by celebrity bandleader Paul Whiteman to create fresh repertoire for his landmark series of "symphonic jazz" concerts.
Music
Synconata by Leo Sowerby
---
Friday, August 20 – Impromptu Encore: Alexander Fiterstein and Michael Brown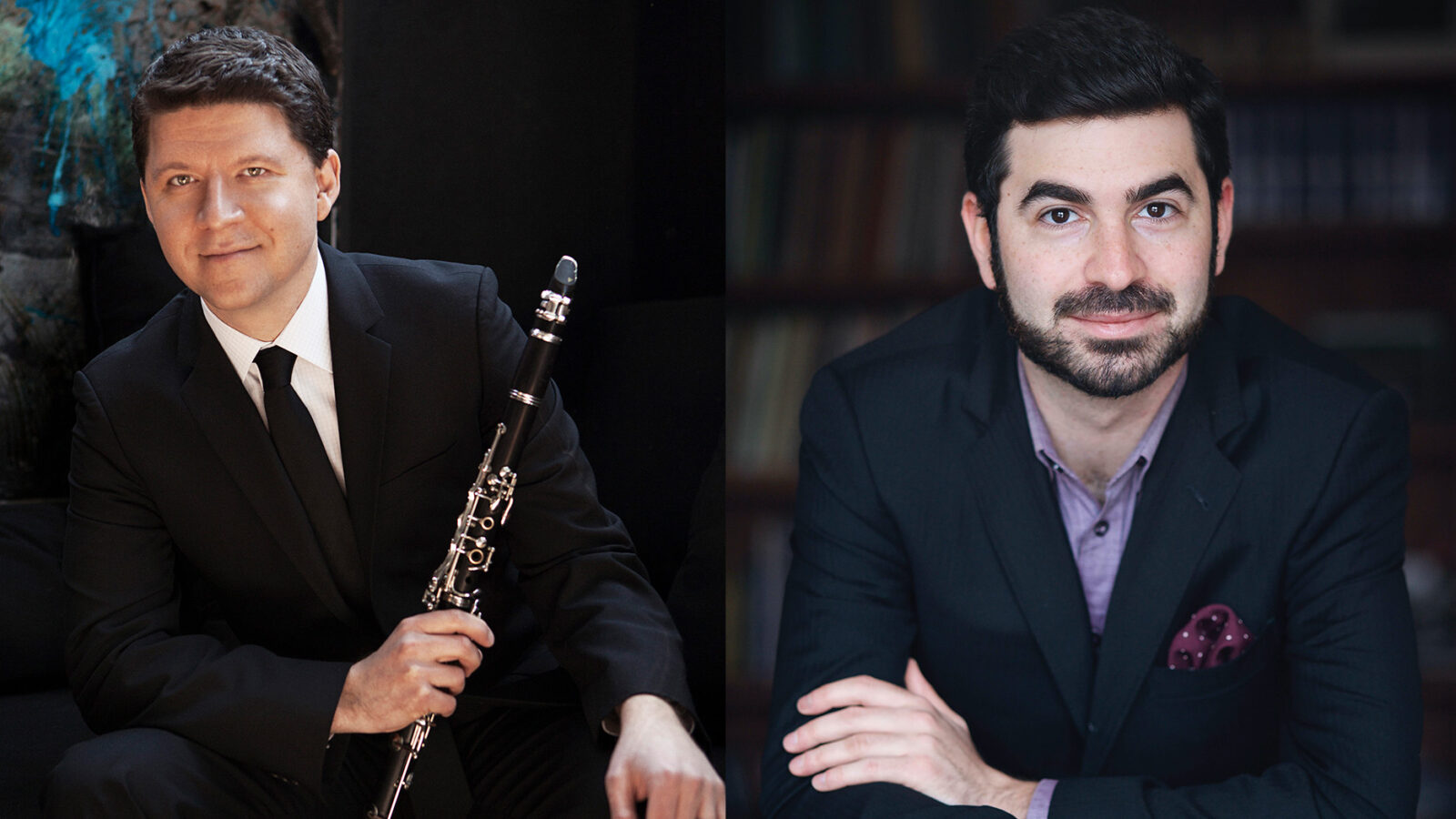 Clarinetist Alexander Fiterstein has performed in recital, with distinguished orchestras, and with chamber music ensembles throughout the world. Michael Brown has been hailed by The New York Times as "one of the leading figures in the current renaissance of performer-composers." The two artists visited WFMT for a live Impromptu in 2018.
Music
Clarinet Sonata by Mieczysław Weinberg
---