This week, a classical music institution returns. Metropolitan Opera live broadcasts are back, and with their revival comes the arrival of a new voice: Debra Lew Harder. She becomes just the fifth host of the 90-year-old broadcast series, taking the reins from Mary Jo Heath, the series' host since 2015, who retired earlier this year.
Lew Harder is a pianist and former practicing physician who has concertized around the world. And in fact, Harder appeared on WFMT's Dame Myra Hess Memorial Concert broadcast series about 30 years ago. She also worked as a music instructor before turning her attention to broadcasting. Before beginning at the Met, she worked for five years at WRTI, Philadelphia's classical music station.
Ahead of her debut as host of the Met radio broadcasts this weekend, WFMT sat down with Debra Lew Harder to get to know her as a performer, an announcer, and an opera lover.
---
WFMT: It feels like perfect timing that you begin your hosting duties just as audiences look forward to the return of live opera broadcasts from the Met. Can you introduce yourself to our listeners?
Debra Lew Harder: I started out loving music as a child, and my father was a really fine amateur tenor. So, I heard opera and classical music from the time I was very little, started playing the piano by ear when I was about three. I was really going for a career as a musician, and I always loved improvising, sight reading out of opera books and Broadway books, and just having a good old time. My parents thought I did not like to practice enough to become a top-level concert artist. They were probably right about that.
For that reason, my parents encouraged me to pursue something that could hopefully earn me a living, convinced me that it would be wise to get a degree in something, you know, "practical." So I pursued a degree in medicine in a six year medical program right out of high school. I loved everything that I learned in medical school, and I loved taking care of patients. But I always felt that there was something missing from my life, that my real identity was to be creative, to be a musician.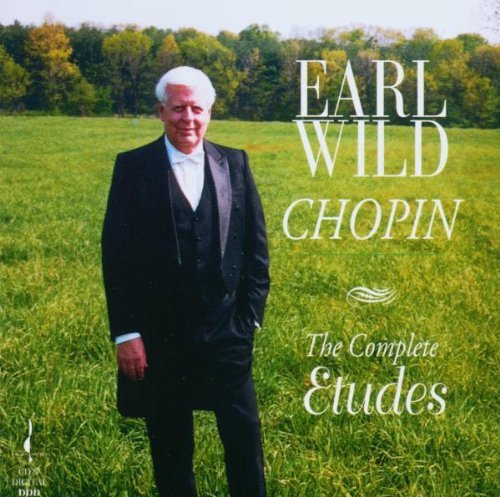 After practicing as a physician for a while, I had the opportunity to study with one of my idols, Earl Wild, the great American pianist. That was just an eye-opening experience; what a genius at his instrument! He could recall every single piece of piano music that had ever been written. Every single measure, every single phrase, there was a reason for everything. Learning at that level was so exciting for me.
I was able to then continue teaching people myself. And so, I taught for many years, I concertized, I played chamber music and solo, and then, I found my way to classical music radio.
WFMT: How much has your experience as a performer and a teacher informed the way you look at being a host?
Lew Harder: There are a lot of parallels, whether you are performing on stage at the instrument um or speaking about music or teaching, it is all about communicating and communicating the essence of what is important.
One thing I found which led me eventually to radio was that people, especially in this day and age, related to the music so much more if I would talk to them about the music before I played the piece. And not just necessarily in a, "Well, the composer wrote this piece during this time of his life," kind of way, but with more focus towards connecting themes and music. I found that doing that could help transform their experience of the art form. And that is why I eventually got into announcing and hosting.
WFMT: It seems like the charge of making works feel relevant is especially important in presenting opera for radio. Of course, the works are narrative-driven, but many of them are in other languages and take place in completely different eras.
Lew Harder: I was at WRTI for five years presenting a general swath of classical music: everything from orchestral and symphonic music to the solo piano to chamber music to choral. The focus there much more was music as a companion, almost a soundtrack to your life.
Now, operas are a very different listening experience because opera listeners and lovers are extremely avid and intentional listeners. They will be listening very closely; for them, this is not a background soundtrack. They are coming with questions like, "How is Erin Morley is going to sing this role of Eurydice?" So, I feel my role is simply enhance that experience for them but also to draw in people who may be new to opera.
Opera is inherently very user-friendly in terms of understanding storytelling. Anybody who likes to watch HBO Max for instance, can find something familiar in opera. Take Mare of Easttown; my husband and I just finished watching that. With all the drama and the family intrigue, anybody who watched that show would understand Tosca. That kind of very intense drama that happens often in opera, especially with Puccini or Verdi, is very relatable in terms of the drama and the storytelling. That relatability spans romance, comedy, and so on.
WFMT: Finally, how are you feeling as we approach your debut?
Lew Harder: I'm super excited. There has been an 18-month shutdown at the Met because of the pandemic. Commentator Ira Siff and Mary Jo Heath, the former host, were able to record some archival broadcasts and do some things that were not live, but this is the first time we are going to be live for a very long time. So, it is momentous. It really is, and I am so excited to be a part of it.
Above all, I hope that people tune in and enjoy it. I look forward to being with everybody — this is basically a big listening party, and I love parties!
---
This Saturday, December 4 at noon, tune in to WFMT to hear Debra Lew Harder's debut in the live Met Opera broadcast of Matthew Aucoin's Eurydice. This interview has been lightly edited for clarity.