Today on Introductions, we hear from four departing seniors from the flagship group of Chicago Youth Symphony Orchestras, all featured as soloists. Thanks to the Rhapsody Theater for hosting today's episode of Introductions.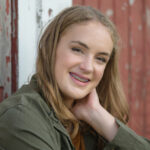 Danica Tuohy, 17, is a French hornist from Yorkville, Illinois. She studies under Susan Ozsvath and enjoys performing in various ensembles, including the CYSO Symphony Orchestra, CORE, and woodwind quintets. She has appeared on Introductions twice with the latter, in June 2020 and May 2022.
She was the 2021 recipient of the Roger Collins Award along with participating in NAfME All-National Ensembles the past two years and All-State the past three years. Although Danica takes great joy in pursuing music in all aspects, she also enjoys painting, drawing, and being outdoors.
As she continues her horn studies at the Eastman School of Music, Danica hopes to continue to explore all that music has to offer, including the connections that are formed, how one can express themselves, and the effect music can have on others.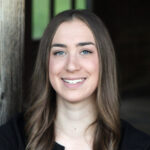 Hannah Thill, 18, comes from Geneva, Illinois and began playing the viola at age 10 through her school's strings program. She currently studies with Simonne Tingley.
Since her start with music, Hannah has performed with various local ensembles, including Kishwaukee Symphony Orchestra, Chicagoland Pops Orchestra, and CSA Youth Sinfonia, in which she holds the principal position. Additionally, she has been a member of ILMEA All-State's festivals for the past three years, both for orchestra in 2021 and 2022 and Future Music Educators Seminar in 2020.
Hannah joined CYSO's flagship Symphony Orchestra in 2020, and has since earned a principal position. She is also Principal Viola of CORE Chamber Orchestra, and has participated in various chamber ensembles, including Sotto Voce, which reached quarterfinals of the 2022 Fischoff National Chamber Music Competition. She first appeared on Introductions in September 2021 as a composer, with her string quartet Dedication recorded by ATLYS as part of CYSO's Composition Seminar.
Hannah is a graduate of Geneva High School, and will attend the Manhattan School of Music to study classical viola.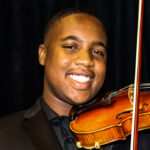 Aidan Sinclair Daniels, 18, is a violinist from Frankfort, Illinois. He started playing violin at age 4 and currently studies with Desirée Ruhstrat. He recently participated in masterclasses with Phillip Setzer of the Emerson Quartet, and with soloist Ray Chen.
Aidan joined Chicago Youth Symphony Orchestras in 2013, and made his way through Preparatory, Debut, Concert, Philharmonic and Symphony Orchestras, playing as Concertmaster and Principal Second Violin in many of those groups. He was a member of NYO2 in 2019 and was selected for NYO-USA in both 2021 and 2022. He's also participated in chamber festivals such as Musique Dans Le Gers and Sphinx Performance Academy.
This summer he toured with CYSO to Berlin, Leipzig, Prague and Vienna; and is set to tour Europe again with NYO-USA. He is also a member of the Sprezzatura Quartet, coached by Desirée Ruhstrat, David Cunliffe, and Aurélien Pederzoli. In the fall he begins study at the New England Conservatory of Music.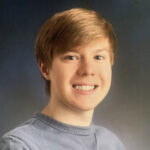 Connor Williamson, 18, is a trumpet player born in the Bronx, New York. He graduated from New Trier High School, and will be attending The Juilliard School in the fall. He studies with Tage Larsen of the Chicago Symphony Orchestra, and has been playing the trumpet since 4th grade.
He played in the Chicago Youth Symphony Orchestra for 5 years, playing principal trumpet in the Debut Orchestra, Philharmonic Orchestra, and the Symphony Orchestra. He has also played in the New Trier Jazz, Orchestra, and Wind Ensemble program throughout his four years there. Connor was honored to be chosen for ILMEA All-State Band and All-State Orchestra.
In 2021, he attended Interlochen Arts Camp, where he played in the World Symphony Youth Orchestra. He is excited to perform at Boston University's Tanglewood Institute this summer as a member of the Young Artists Orchestra. In his free time, Connor produces and releases his own original music under the name TURTS, where he gets to release his musical energy that isn't related to the trumpet. His work can be found on Spotify and Apple Music.