Wednesdays at 6:30 pm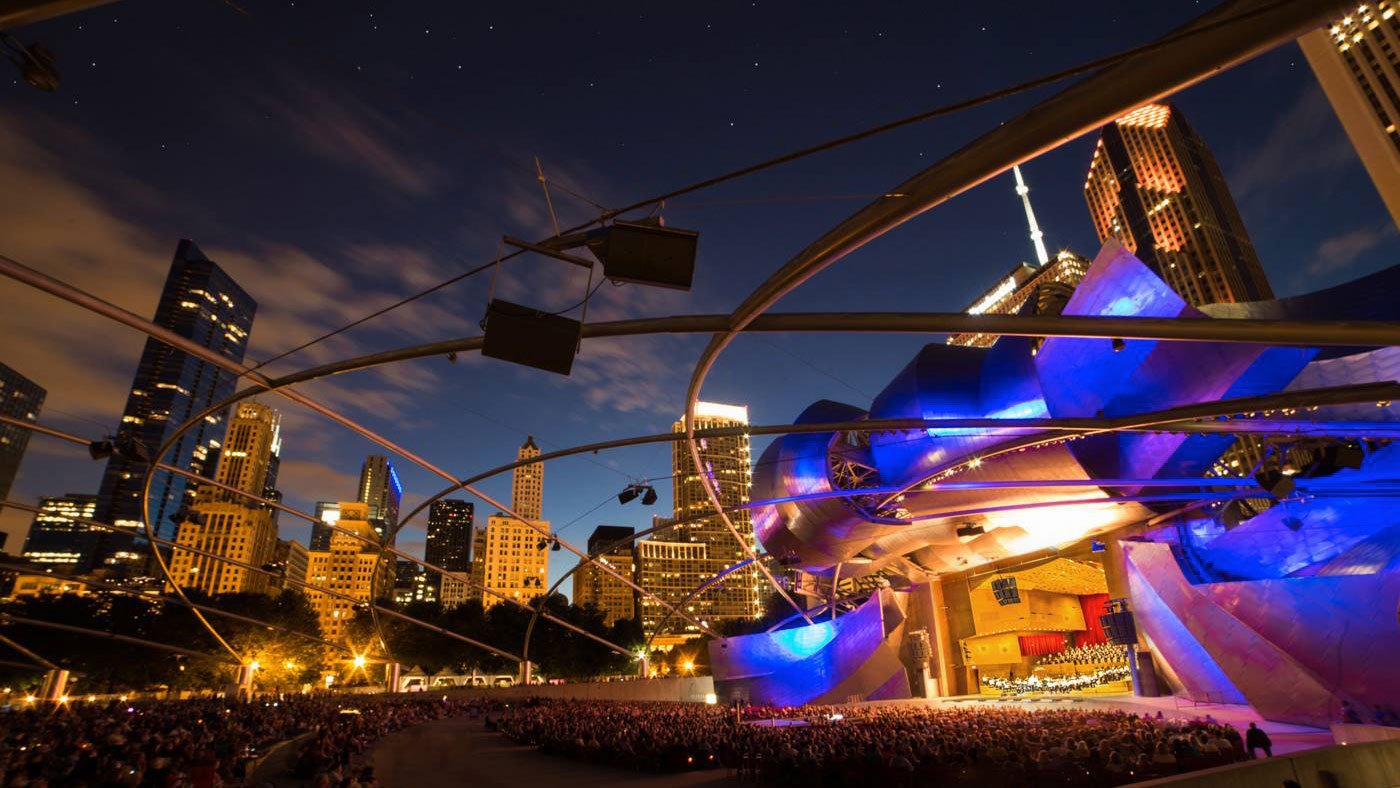 The Grant Park Music Festival is back, and so are WFMT's live broadcasts!
WFMT is bringing you the very best that the Grant Park Music Festival has to offer this summer, giving you a front-row ticket to the Chicago summertime institution. With live broadcasts featuring scintillating solo performances, rousing choral opuses, and beloved orchestral landmarks, WFMT is your ticket to a whole summer's worth of great music.
Franck Symphony in D Minor
Carlos Kalmar welcomes Marina Piccinini for a world-premiere performance of Christopher Theofanidis' Flute Concerto.
Season Finale: Haydn Creation
For the conclusion of the Grant Park Music Festival's 2022 season, Carlos Kalmar conducts an acclaimed roster of soloists: tenor Duke Kim, bass Douglas Williams, and soprano Maeve Högland.