Weekdays, 6:00 am-10:00 am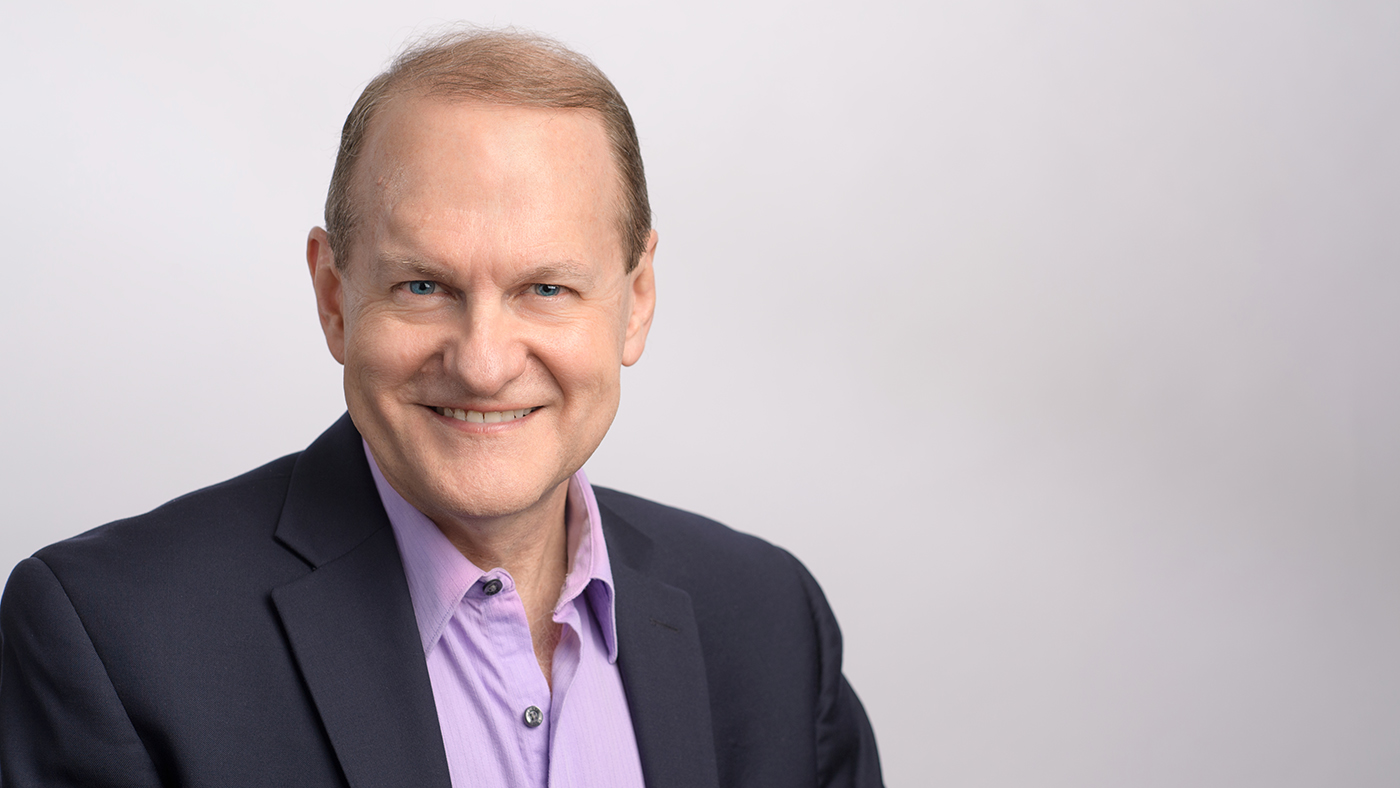 Get a great start to your weekday mornings with great music.
Dennis Moore always has an eclectic mix of classical music to accompany your weekday mornings. Whether you're at work, relaxing at home or are out-and-about, Dennis plays the perfect soundtrack to help jump start your week. Dennis joined the WFMT announcing staff in 1990 after being a regular listener to the station via cable during his ten years as music director of WMFE in Orlando, Florida. Dennis has worn many hats at WFMT: as program director, announcer, host of Music in Chicago, the Dame Myra Hess Concerts, concerts from Northeastern Illinois University, and special broadcast events including the Aspen Music Festival. Dennis is active making music around town (and in Reykjavik, Iceland and Malibu, California, among other locations) as a pianist with his partner, violinist Sara Su Jones.

Dennis's Morning Quiz
September 11, 2018
Pianist Lara Downes and vocalist Theo Bleckmann will perform in Ravinia's Martin Theatre this evening at 7:30. They'll present a duo cabaret showcasing the music of three great American composers: Leonard Bernstein, Kurt Weill, and one of the most prolific musical authors of the 20th century, who produced more than a thousand works during a career spanning more than fifty years. Who is the other composer whose music Downes and Bleckmann will feature tonight at Ravinia?
September 10, 2018
Johann Sebastian Bach's Minuet in G from the Notebooks for Anna Magdalena Bach is famous enough that you may have even heard it as a mobile phone ringtone. One of the best-known arrangements of this Minuet was recorded by an all-female Motown group from Jamaica, New York. The song was a number one hit single in the U.S. What is the name of this record adapted from Bach's Minuet in G, or the name of the group that recorded it?
Answer: "A Lover's Concerto" recorded by The Toys.
September 7, 2018
Henry Purcell composed his only true opera, Dido and Aeneas, for a girls' boarding school in London. The opera's text was taken from the Roman poet Virgil's epic, Aeneid. In the tragic love story of Purcell's opera, Dido was queen of a great city of antiquity on the north coast of Africa. Of what city was Dido queen?
September 6, 2018
A new piano competition opened last Sunday in Warsaw. Thirty pianists from the U.S., Japan, China, Russia, and across Europe will perform works by Frederic Chopin and other Polish composers of his time, as well as pieces by Johann Sebastian Bach. The winner will receive a price of €15,000, as well as concert and recording offers. There's a unique aspect to this competition which involves the instruments on which the contestants will perform. What is the novel feature of this new Chopin competition?
Answer: It's the first Chopin competition being performed on historical instruments from Chopin's time. Find out more.
September 5, 2018
At the culmination of its 30th year of programming, the Chicago Sinfonietta, one of the most diverse orchestras in the world, will give a free concert this evening at 6:30 in the Pritzker Pavilion at Millennium Park. Music Director Mei-Ann Chen conducts a program inspired by community and cultural unity, including Copland's Fanfare for the Common Man, Moncayo's Huapango, and Dvořák's New World Symphony, with guest artists Musicality and the Waubonsie Valley High School Mosaic Choir. The main theme of the New World's second movement, played on English horn, inspired one of Dvořák's pupils, William Fisher, to write a song based on that theme, adding his own words. What's the name of that song which is derived from the "Largo" of Dvorak's Symphony No. 9?
September 4, 2018
The fourth movement of Gustav Mahler's Symphony No. 5 is the composer's tender and passionate declaration of love to his wife Alma. It was made famous by its use in a 1971 film by Luchino Visconti, and this Mahler "Adagietto" dominates the soundtrack of that motion picture. What is its title?
August 31, 2018
Today's music quiz is a "who am I?" I am one of Germany's great composers, who spent much of my life in Vienna. But my surname reveals my Belgian lineage. My grandfather, who was from a town in northern Belgium, relocated to Bonn, where I was born in 1770. Who am I?
Answer: Ludwig van Beethoven
August 30, 2018
Léo Delibes' opera Lakmé is full of gorgeous melodies. Its "Flower Duet," which we're going to hear next, has been a musical star everywhere from motion pictures, to television ads, to cell phone ringtones. As was fashionable in 19th-century France, Lakmé was set in what exotic location?
India
Thailand
Myanmar (formerly Burma)
August 29, 2018
Can music help your garden grow? This morning's quiz concerns an article we've posted at WFMT.com about music and gardens. The article mentions that English gardens can combine highly formal elements mixed with a bit of whimsy. And the article suggests that pastoral dramas by a certain composer who worked in London might provide you with "some calm in your own sylvan sanctuary." What is that composer's name?
Answer: George Frideric Handel
August 28, 2018
The seventh of the fourteen operatic collaborations by Gilbert and Sullivan is also known by the subtitle The Peer and the Peri. Which opera is it?
HMS Pinafore
The Mikado
Iolanthe