Weekdays, 6:00 am-10:00 am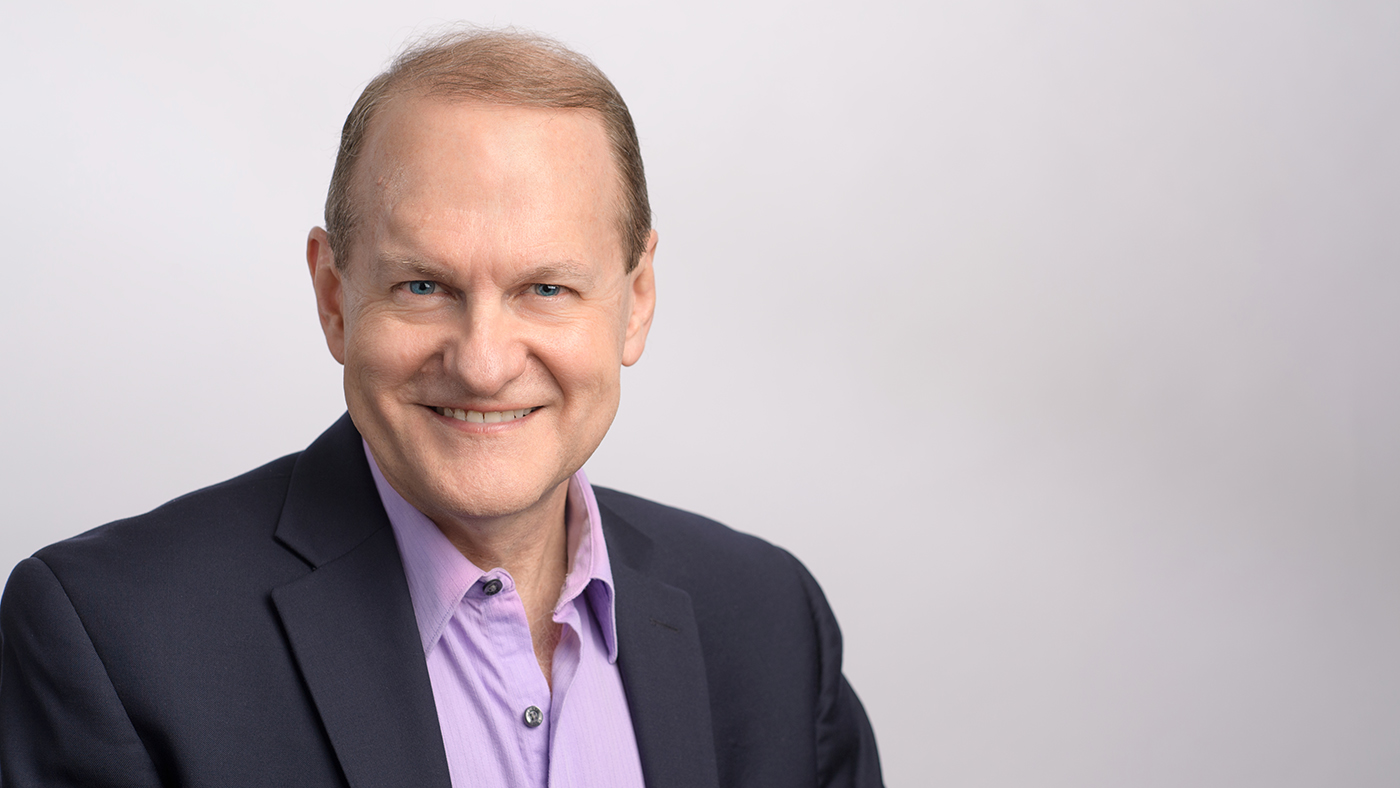 Get a great start to your weekday mornings with great music.
Dennis Moore always has an eclectic mix of classical music to accompany your weekday mornings. Whether you're at work, relaxing at home or are out-and-about, Dennis plays the perfect soundtrack to help jump start your week. Dennis joined the WFMT announcing staff in 1990 after being a regular listener to the station via cable during his ten years as music director of WMFE in Orlando, Florida. Dennis has worn many hats at WFMT: as program director, announcer, host of Music in Chicago, the Dame Myra Hess Concerts, concerts from Northeastern Illinois University, and special broadcast events including the Aspen Music Festival. Dennis is active making music around town (and in Reykjavik, Iceland and Malibu, California, among other locations) as a pianist with his partner, violinist Sara Su Jones.

Dennis's Morning Quiz
December 26, 2018
On today's Morning Program, violinist Nicola Benedetti played a work written for her instrument and orchestra by German composer Max Bruch. It's named for Nicola's homeland, though Bruch never visited the country of the title until three years after he composed the piece. What is the name of this signature work for violin and orchestra by Max Bruch?
December 21, 2018
The winter solstice arrives this afternoon, and Carl Grapentine noted the occasion on his Almanac this morning with a symphony by Tchaikovsky. When listening to the piece, you could easily imagine a flurry of snowflakes on a cold winter's day. What is the nickname of this Tchaikovsky symphony?
December 20, 2018
The Belgian-French composer Cesar Franck created one of the finest works ever written for violin and piano – the Sonata in A Major. He gave the piece to the Belgian violinist Eugène Ysaÿe on the morning of his wedding, and he proceeded to perform it for his wedding guests the same day. Whose recording of the Franck Violin Sonata did we play this morning?
December 19, 2018
A Chicago composer is responsible for one of the holiday selections we played this morning. The author of "Love Came Down at Christmas" was born in Grand Rapids, Michigan, and he served as organist of the Cathedral of St. James in Chicago for 37 years. Who is this "Dean of American Church Music" who spent most of his adult life in Chicago?
December 18, 2018
He's an American composer who has written some of the most iconic film scores of all time. He has scored more than a hundred films, many of which were directed by Steven Spielberg. This morning we played some of the music he wrote for the 1960s motion picture "Goodbye, Mr. Chips". Who is he?
December 17, 2018
It's a traditional Christmas carol with a text in both German and Latin, and it dates back to the 14th century. Over time, various musical arrangements and melodies have been created for the text by several composers, including J. S. Bach. The title in English is "In Sweet Rejoicing". What's the Latin title of this popular carol?
December 14, 2018
Who is he? A reluctant revolutionary who brought Hungarian folksongs to mainstream classical music, he authored the "Romanian Folk Dances" we played this morning. This composer and pianist eagerly collected Hungarian folk tunes with fellow composer and countryman Zoltan Kodaly. Who is this 20th century Hungarian who produced music in an astonishing array of styles?
December 13, 2018
Emile Waldteufel is one of those composers who is known primarily for one successful piece. He wrote it to recall a winter when the river Seine froze from bank to bank, and sleighs were used throughout the streets of Paris. What's the name of this famous waltz by Waldteufel?
Answer: The Skaters' Waltz" or "Les Patineurs
December 12, 2018
Percy Grainger's lyrical Christmas gift to the world involves a British folk tune that he harmonized. It's a well-known piece for wind orchestra, and exists in a number of different arrangements. The title refers to masked performers who dress up in disguise. What's the name of this carol that Percy Grainger arranged?
Answer: The Sussex Mummers' Carol
December 11, 2018
There are some who say he's the premier banjo player in the world. On his album "Perpetual Motion" with mandolinist Chris Thile and other musician friends, he recorded a wide range of classical repertoire, including two Scarlatti sonatas which we played this morning. Who is this amazing banjo player who was named after a very famous Hungarian composer of the 20th century?