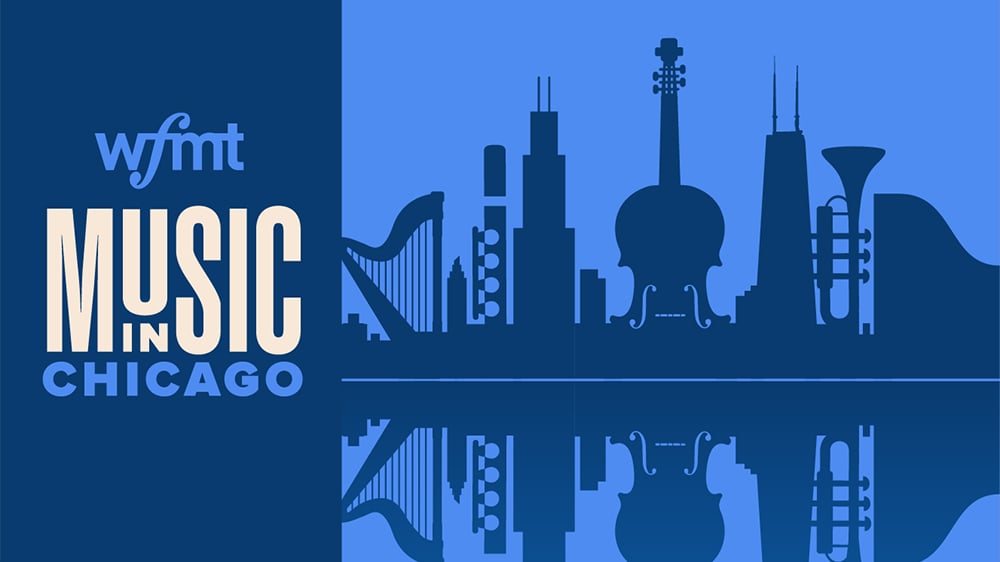 Celebrate Chicago's vibrant classical music scene.
Music in Chicago gives you a front-row seat to some of the best classical music concerts presented throughout the Chicago area. Every Friday in the noon hour, Lisa Flynn features recent performances from the city's soloists, orchestras, choirs, bands and chamber ensembles. The Elgin Symphony Orchestra, St. Charles Singers, Rachel Barton Pine, Dover Quartet, Civic Orchestra, Midwest Mozart Festival, and Chicago Latino Music Festival are among the many artists and organizations that have been heard on this weekly program.
WFMT is always looking for new groups and musicians to feature on Music in Chicago. If you or your ensemble would like to be considered for our program, audition online to let us know more about you and to send us a recording.
January 20 – January 24, 2020
January 24, 2020
This week on Music in Chicago, we'll hear recordings by the Gaudete Brass and Chicago Sinfonietta, the Harlem Quartet in music from Cuba, Mozart played by Chicago Camerata, and a live broadcast from the Dame Myra Hess Memorial Concert Series.