Wednesdays at 12:15 pm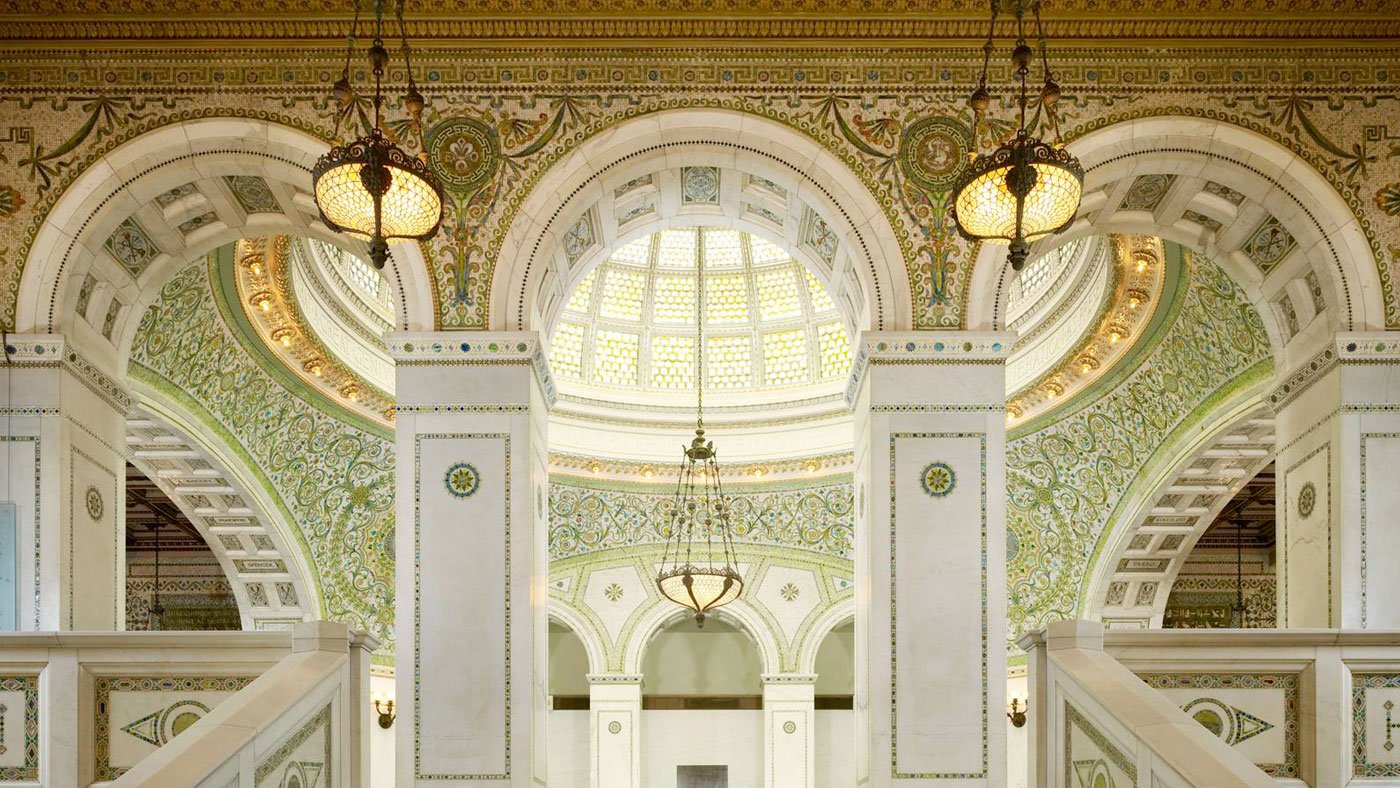 From the Chicago Cultural Center, hear weekly live concerts.
Each week WFMT goes live to the Chicago Cultural Center for concerts with emerging artists from around the world, produced by the International Music Foundation. Some shows offer solo recitals while others feature ensembles. The concerts take place beneath the world's largest Tiffany-domed ceiling, part of a landmark building that originally housed the Chicago Public Library. The Dame Myra Hess Memorial Concerts are named for British pianist Myra Hess who organized some 1,700 free lunchtime concerts for Londoners during World War II, in the years of nightly air raids.
Subscribe to the Podcast
Hyoung-Ryoul Kim and Shin-Young Park
August 21, 2019
Saxophonist Hyoung-Ryoul Kim is joined by pianist Shin-Young Park with a contemporary program of works by for this Dame Myra Hess Memorial Concert broadcast. Hyungryoul Kim, from Seoul, Korea, is currently pursuing a DMA in saxophone Performance and Literature from Prof. Richtmeyer's studio at University of Illinois at Urbana-Champaign. He graduated from the Korea National University of Arts in Seoul, ...
George X. Fu
August 28, 2019
Acclaimed pianist George X. Fu performs five Debussy Études and Piano Sonata No. 30 in E Major, Op. 109 by Beethoven for this Dame Myra Hess Memorial Concert broadcast. Hailed by the Boston Music Intelligencer as a "heroic piano soloist" with "stunning virtuosity", Chinese-American pianist George X. Fu has performed as a soloist with orchestras such as the National Symphony ...