Wednesdays at 12:15 pm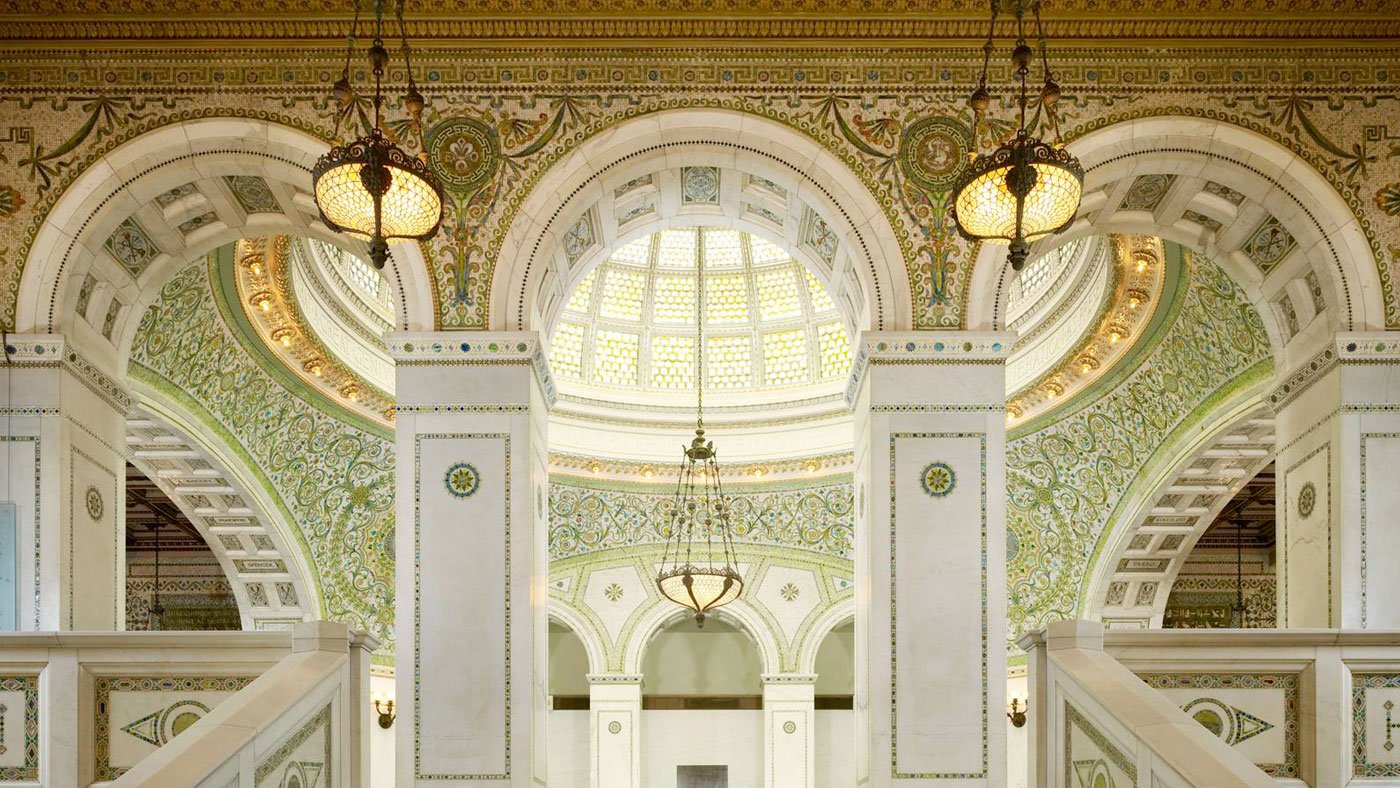 From the Chicago Cultural Center, hear weekly live concerts.
Each week WFMT goes live to the Chicago Cultural Center for concerts with emerging artists from around the world, produced by the International Music Foundation. Some shows offer solo recitals while others feature ensembles. The concerts take place beneath the world's largest Tiffany-domed ceiling, part of a landmark building that originally housed the Chicago Public Library. The Dame Myra Hess Memorial Concerts are named for British pianist Myra Hess who organized some 1,700 free lunchtime concerts for Londoners during World War II, in the years of nightly air raids.
Subscribe to the Podcast
Merz Trio
December 19, 2018
The Merz Trio presents works of Brahms, Schubert, and Charlotte Bray live on this Dame Myra Hess Memorial Concert. Merz Trio Lee Dionne, piano Brigid Coleridge, violin Julia Yang, cello Merz Trio was formed in 2017 and has quickly gained a standing as a unique and award-winning ensemble. Recipients of the First Prize and Audience Prize at the 2018 Chesapeake ...
Oliver Herbert and Xiaohui Yang
January 9, 2019
Cellist Oliver Herbert and pianist Xiaohui Yang present a program of Janáček and Fauré live from Preston Bradley Hall at the Chicago Cultural Center. Oliver Herbert, from San Francisco, entered the Curtis Institute of Music in 2015 and studies cello with Carter Brey, principal cello of the New York Philharmonic, and Peter Wiley, former cellist of the Guarneri Quartet. All ...