Wednesdays at 12:15 pm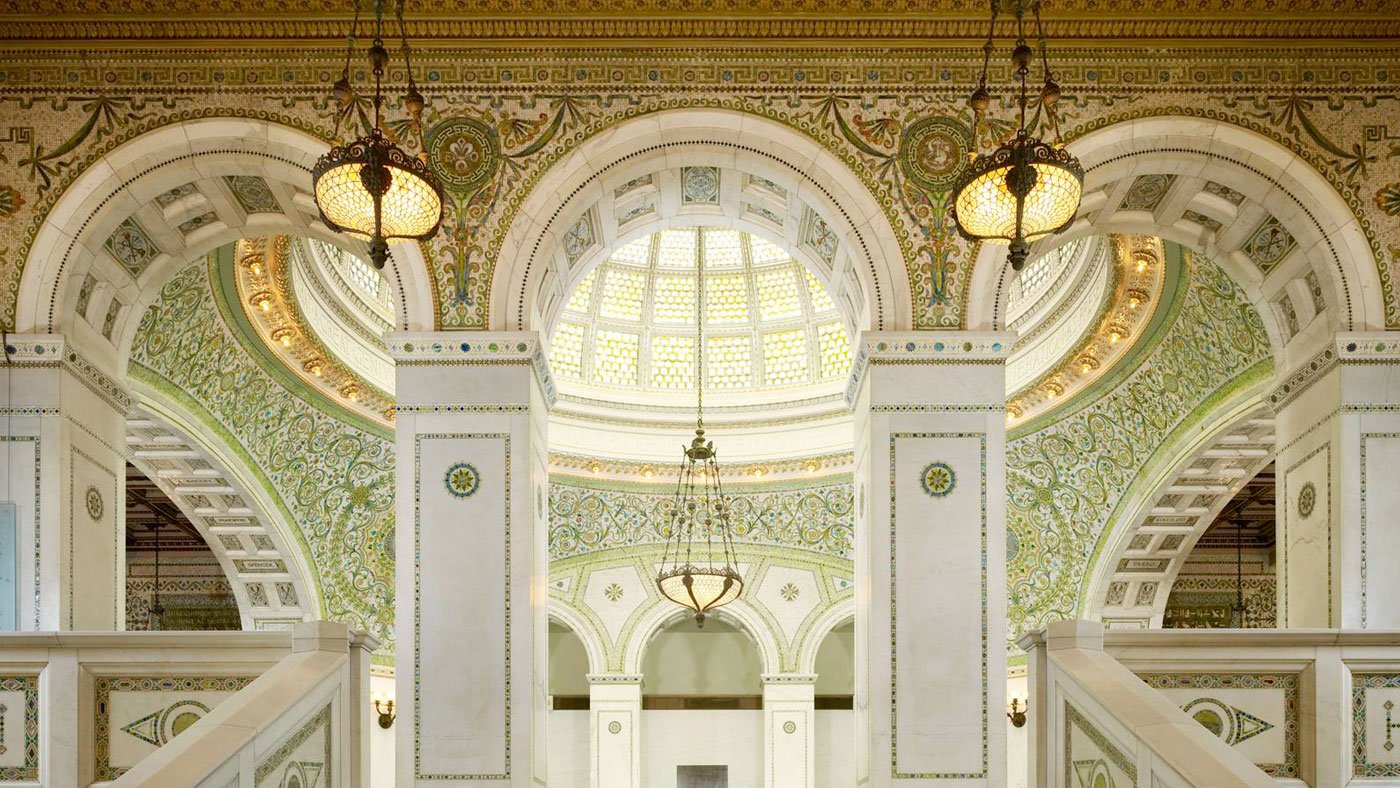 From the Chicago Cultural Center, hear weekly live concerts.
Each week WFMT goes live to the Chicago Cultural Center for concerts with emerging artists from around the world, produced by the International Music Foundation. Some shows offer solo recitals while others feature ensembles. The concerts take place beneath the world's largest Tiffany-domed ceiling, part of a landmark building that originally housed the Chicago Public Library. The Dame Myra Hess Memorial Concerts are named for British pianist Myra Hess who organized some 1,700 free lunchtime concerts for Londoners during World War II, in the years of nightly air raids.
Subscribe to the Podcast
Christopher Goodpasture
January 22, 2020
Pianist Christopher Goodpasture presents of program of Beethoven, Liszt, and Debussy. Praised by the Dallas Morning News for his "rhetorical grandeur, romantic warmth, and surefire technique", Christopher Goodpasture has established himself as a musician of refined style. The Toronto Concert Review described his playing as a "rare combination of strength, energy and sublime musical sensitivity…matched by a heavenly sense of ...
Danbi Um and Kuang-Hao Huang
January 29, 2020
Violinist Danbi Um and collaborative pianist Kuang-Hao Huang present a program of Korngold, Block, Saint-Saëns, and Ravel for this Dame Myra Hess Memorial Concert broadcast. Praised by The Strad as an "utterly dazzling" artist, with "a marvelous show of superb technique" and "mesmerizing grace" (New York Classical Review), violinist Danbi Um captivates audiences with her virtuosity, individual sound, and interpretive ...