David Bowie, who passed away January 10, 2016 at age 69, inspired artists in every medium over the decades. But, do you know that Philip Glass composed symphonies based upon Bowie albums?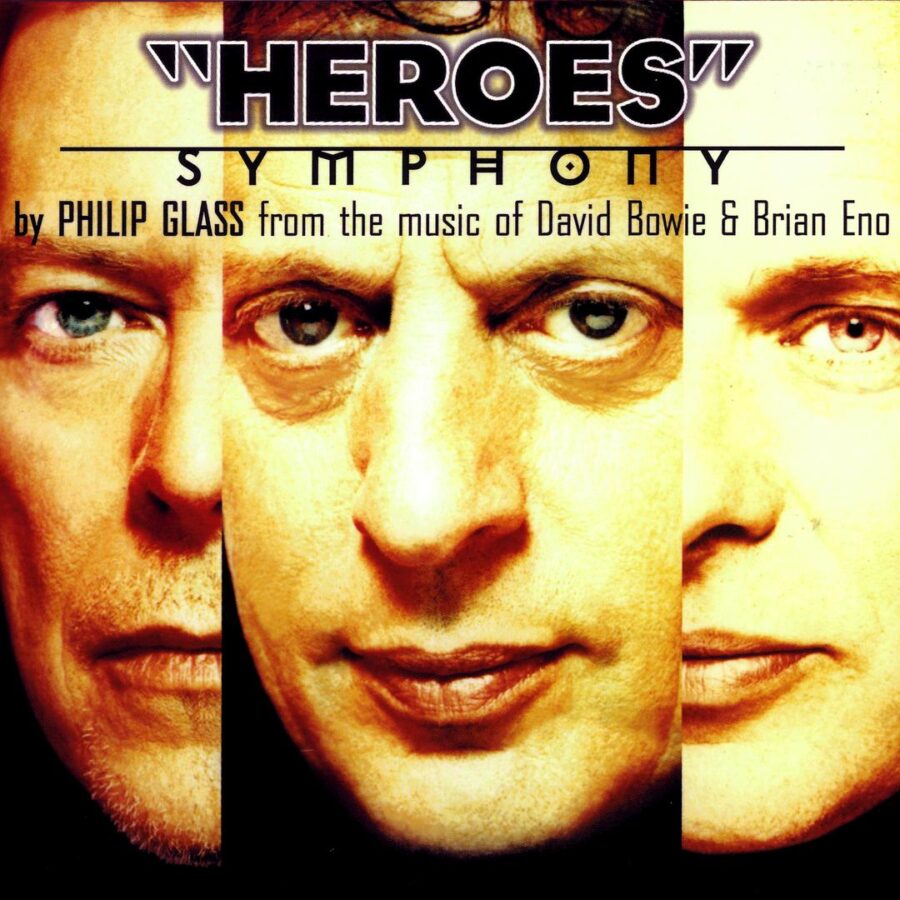 Glass composed not one but two symphonies inspired by two Bowie albums. His Symphony No. 1 "Low," composed in 1992, is based on Bowie's album, Low, and his Symphony No. 4 "Heroes" is based on Bowie's Heroes.
The "Low" Symphony premiered on August 30, 1992 and was performed by the Junge Deutsche Kammerphilharmoniein Munich, Germany. The symphony was recorded later by the Brooklyn Philharmonic Orchestra and conducted by Dennis Russell Davies.
Glass wrote in his own notes for the symphony:
"The record consisted of a number of songs and instrumentals and used techniques which were similar to procedures used by composers working in new and experimental music. As such, this record was widely appreciated by musicians working both in the field of 'pop' music and in experimental music and was a landmark work of that period.
"I've taken themes from three of the instrumentals on the record and, combining them with material of my own, have used them as the basis of three movements of the Symphony. Movement one comes from "Subterraneans," movement two from "Some Are" and movement three from "Warszawa."
"My approach was to treat the themes very much as if they were my own and allow their transformations to follow my own compositional bent when possible. In practice, however, Bowie and Eno's music certainly influenced how I worked, leading me to sometimes surprising musical conclusions. In the end I think I arrived at something of a real collaboration between my music and theirs."
Hear an excerpt from Glass's "Low" Symphony below:
---
And listen to the full album of Low below:
---
Years later, Glass turned to Bowie and Eno again. In 1996, he composed his fourth symphony, which like his first symphony, took themes from a Bowie-Eno album – "Heroes," in this case – as material for an original work.
The Heroes Symphony was recorded with conductor Dennis Russell Davies, like the first, though with the Sinfonieorchester Basel.
Listen to an excerpt from Glass's symphony, then compare to Bowie's original album. Can you hear the original Bowie/Eno themes in Glass's new work?
Glass's Heroes Symphony
---
Bowie's Heroes
---
David Bowie recently made a splash in Chicago when the Museum of Contemporary Art, Chicago mounted a major exhibition about his life and career. Read more about Bowie and the exhibit here.