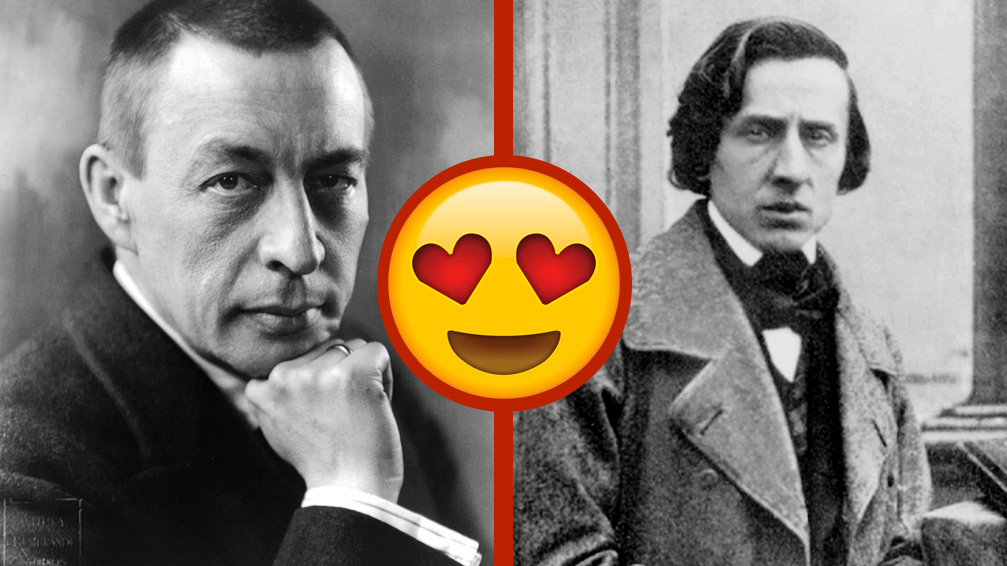 Sergei Rachmaninoff's works remain among the most popular in classical repertoire today. But he was more than just a great composer, he was also a fine conductor and magnificent pianist.
He loved to play works by Liszt, Schubert, and Bach. Another favorite composer of Rachmaninoff's? Frédéric Chopin. In fact, there are more extant recordings of Rachmaninoff playing the works of Chopin than any other composer.
Chopin's music remained a constant in Rachmaninoff's repertoire until his death. The Russian famously composed Variations on a Theme of Chopin, inspired by the Polish composer's Prelude in C Minor.
At Rachmaninoff's final recital on February 17, 1943, he included Chopin's famous funeral march. He died a month later in Beverly Hills, California four days before his 70th birthday.
Famously, Rachmaninoff had unusually large hands that could span 12 piano keys from the tip of his little finger to the tip of his thumb. Perhaps this explains why some of his pieces are hard! His large hands likely helped him play some of Chopin's more devilishly difficult works so well.
Enjoy some of Rachmaninoff's recordings of Chopin below, and tell us your favorites in the comments.
Rachmaninoff plays Chopin Waltzes
Rachmaninoff plays Chopin Nocturne No. 2, Op. 9
Rachmaninoff Plays Chopin Sonata No.2, Op. 35
Rachmaninoff plays Chopin Ballade No. 3, Op. 47
Rachmaninoff plays Chopin Nocturne No. 2, Op. 15
Rachmaninoff plays Chopin's Grande Valse Brillante, Op. 18
Rachmaninoff plays Chopin Scherzo No. 3, Op. 39