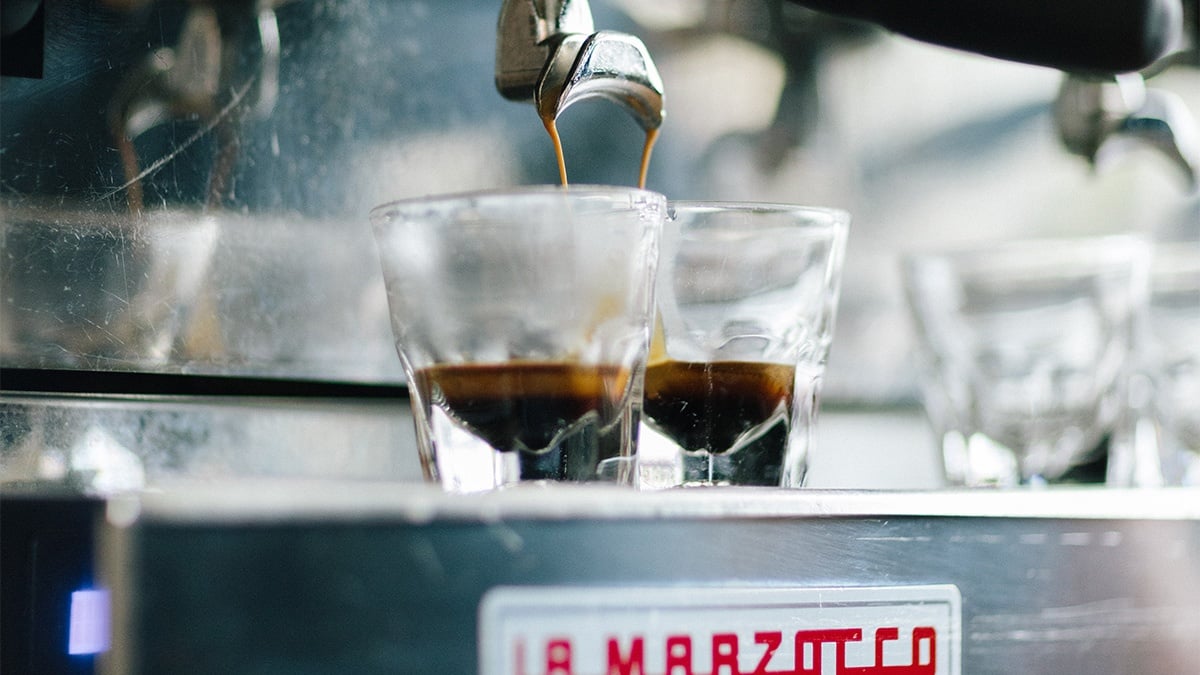 Ah yes... the coffeeshop. A perfect oasis for folks seeking caffeine, comfort, and conversations.
Whether you're trying to get some work done or simply relax with a cup of hot coffee, WFMT has got you covered with a playlist that recalls the warmth of a coffee shop — wherever you may be!
We pull from hundreds of years of music to create the perfect blend. Philip Glass alongside Florence Price. Einaudi back-to-back with Mozart. Each piece is paired with some tasting notes to get you acquainted, or you can skip right to the playlist and let the good vibes brew.
Either way, sit back, relax, sip, and enjoy. [Jump to full playlist]
Claude Debussy: Arabesque No. 1
Tumbling notes flow in gentle swells, giving Debussy's first Arabesque an instant calming effect. The term arabesque itself comes from the world of art, referencing a design that builds on interlacing foliage, swirls, or plain lines. You can hear this design referenced in the piece's movement. It's a beautiful and serene start to our café visit... with a splash of color for drama.
---
---
---
---
Frédéric Chopin: "Waltz de l'Adieu" ("Goodbye Waltz") in A-flat Major

Bittersweet yet calm, the "Farewell Waltz" employs some of Chopin's most recognizable harmonies. Though best enjoyed on a rainy day, this piece is sure to get you in a contemplative mood regardless of the weather. Historians speculate that Chopin composed the piece for his lover, Maria Wodzińska, when her father refused to validate their engagement. The history — and the catchy melody — makes Chopin's "Waltz de L'adieu" one of his most famous.
---
---
---
---
Alexander Litvinovsky: Le grand cahier (The Notebook), I. "La forêt et la rivière" ("The forest and the river")
This suite for string orchestra was created by contemporary Belarusian composer Alexander Litvinovsky, who based the music on a stage production of Ágota Krisóf's novel Le grand cahier (The Notebook). Its poetic opening movement sets the peaceful prelude to an ultimately tragic war story. In this opening, you'll hear a violin melody soaring over a steady, looping harp part. The result is a sense of calm: a scene perfect for sipping a cup of coffee, soaking in the sun, and bringing serenity to your heart.
---
---
---
---
Errollyn Wallen: Three Ships Suite, I. "Sailing" and III. "Always Sky"

Errollyn Wallen is a multifaceted contemporary composer, singer-songwriter, and multimedia artist, whose striking versatility has more than earned her the designation of the "renaissance woman of contemporary music." Her Three Ships suite for solo guitar allows the listener to experience a vast range of emotions: our two selections reflect two of the piece's calmest moments. Let yourself drift away on a sea of tranquility with these meditative, short works.
---
---
Edvard Grieg: Gavotte from Holberg Suite, Op. 40
We spring back from our meditation with a little reminder of the spring season! This gavotte, which is a light dance carrying the feel of a pastoral, is the third movement of Grieg's famous Holberg Suite. It's evocative of nature in full bloom; one pictures a jaunty stroll through the countryside while birds (seemingly voiced by the violins) are singing in the trees.
---
---
---
---
Antonio Vivaldi: Winter Largo from The Four Seasons
There are few pieces of classical music as popular as The Four Seasons, Vivaldi's set of four concertos for violin and orchestra. In the Largo movement from the Winter concerto, Vivaldi evokes the comfort of a warm fireplace after a chilly day outside, corresponding to a few lines from the sonnet that inspired Vivaldi, which the composer himself may have penned! The constant string pizzicato almost sounds like feet pitter-pattering their way through the snow, or the drops of precipitation on a window! Get ready to cozy up and feel an inner glow from this comfy piece.
---
---
---
---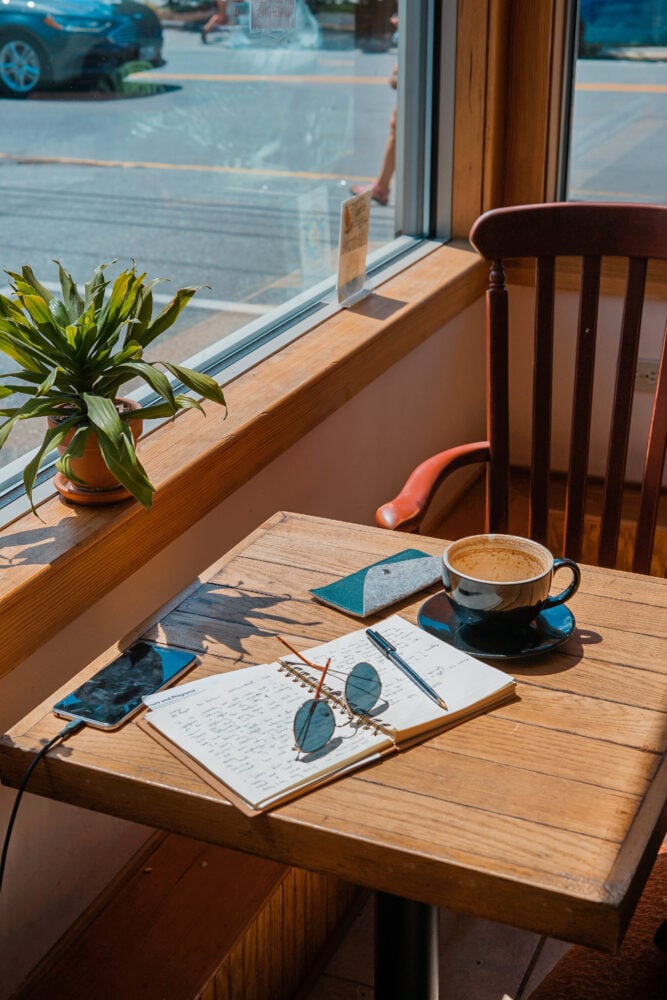 William Grant Still: Summerland for Violin and Piano
Our cozy ambiance gets a dose of the bittersweet with this next piece: William Grant Still's Summerland. It is the second of a three-part suite called Three Visions initially written for solo piano in 1935. According to Still's wife Verna Arvey, a pianist for whom the piece was written, the suite was meant to symbolize the journey of a soul after death, from the moment of death to the final place of eternal rest. The Summerland movement represents Heaven. This is one of the louder pieces on our list: though it stays sweet throughout, be prepared for bursts of delicious melancholy, particularly around the climax two-thirds of the way through the piece.
---
---
---
---
Edward Elgar: Allegretto from Serenade for Strings in E Minor
To dry any tears that Summerland may have drawn, we present this lilting Allegretto from Elgar's Serenade for Strings in E minor. In this third and final movement, Elgar's rhythmic viola motif adds a sense of adventure to a fairly idyllic and calm movement. The result is a piece invoking optimism (with a slight sprinkle of mischief) in the listener. Don't be surprised if you find yourself nodding your head along to the infectious melody!
---
---
---
---
Wolfgang Amadeus Mozart: Piano Sonata No. 16
Put simply (or easily), Mozart's Piano Sonata in C Major is one of the most famous pieces in the Western classical canon. Whether you associate it with Baby Einstein, or remember it from your days in piano lessons, chances are you'll recognize the melody within the first few measures. It's charming, sweet, and deceptively simple sounding. Which is why Mozart's relatively friendly piano piece has earned it the nickname of "Sonata facile," or "easy sonata." Try to listen to the whole song without smiling. It's hard to do!
---
---
---
---
Franz Schubert: Andante from the Trout Quintet
Franz Schubert's Piano Quintet in A Major D. 667 — more commonly known as the Trout Quintet — is simply a staple. Its nickname comes from the piece's fourth movement, which plays on variations of Schubert's lied "Die Forelle" ("The Trout"). We're including the quintet's relaxing second movement. Just like the quick movement of clouds on a summer's day, small splashes of shadows give way to light and peace throughout the piece. Be on the lookout for beautiful harmonies between the viola and cello.
---
---
---
---
Yiruma: "River Flows in You"
Onto another aquatic work: "River Flows in You"! This solo piano piece has enjoyed popularity in both the classical and pop music worlds, thanks in part to its inclusion on the soundtrack for the Twilight franchise. As of the writing of this article, it has over 155 million views on YouTube. Think of the piece as a dose of pure sugar in our playlist: sweet, singable, and full of a strange mix of nostalgia with peace. It's a lovely little tune.
---
---
---
---
Ludovico Einaudi: Le Onde 
Le Onde (The Wave) is both the name of an album and a piece of music by Italian composer Ludovico Einaudi. The work was inspired by Virginia Woolf's novel of the same name (The Waves, 1931). Much like Woolf's characters, whose narratives blur together in a collection of memories, Einaudi's Le Onde builds through the repetition and overlapping of minimalist motifs. The piece is formed from a simple right-hand melody and ostinato arpeggios in the left hand, wobbling between feelings of happiness and loneliness. Don't be surprised if a "wave" of nostalgia washes over you during this piece. 
---
---
---
---
Florence Price: Andante moderato from the String Quartet in G Major
Though Florence Price died in 1953, her music has only recently gained popularity in the concert hall after her abandoned manuscripts were re-discovered in 2009. This fascinating composer broke through many boundaries during her life — including becoming the first Black woman composer to have her symphony performed by a major American orchestra. Today, Price's String Quartet in G Major is one of her most performed pieces. It's full of beautiful melodies that combine sounds of the late-Romantic Era with African American spirituals. This Andante moderato is a perfect example of that: melodies range from a sweetly melancholic beginning, to a mischievous middle section, before returning to a mood of stillness and contemplation.
---
---
---
---
Jean Coulthard: Lullaby on a Snowy Night from Canadian Mosaics
Though Jean Coulthard didn't receive much international acclaim during her lifetime, the Canadian composer's works are full of rich harmonic expression. This work, a movement from her Canadian Mosaics, was commissioned by the Vancouver Symphony Orchestra in the early 1970s. Her charge was to compose a piece about Canada, and each movement is inspired by different scenes of the Canadian wilderness, with the fourth movement, Contented House, as the sole exception. Imagine this expressive and wistful opening movement against the backdrop of a tranquil, snowy field.
---
---
---
---
Philip Glass: Glassworks, I. "Opening"
Philip Glass, one of the most famous minimalist composers of the late-20th and early-21st centuries, had an interesting goal in mind when writing the Glassworks suite: to create a "Walkman-suitable", mainstream-oriented chamber work. The result is a hypnotic piece that slowly builds over six movements – growing from solo piano in the first to a full chamber orchestra in the finale. Our café experience includes only the first movement; its relentless repetition calms and invigorates in the way that only Philip Glass can.
---
---
---
---
Johann Sebastian Bach: Prélude and Sarabande from Cello Suite No. 3 in C Major
The overwhelming popularity of Bach's Cello Suites can be mostly attributed to one Bach-obsessed, Spanish-Puerto Rican cellist. Most cellists during the 20th century regarded the Bach Suites as nothing more than simple études – warm-up exercises – if they even knew the cello suites at all. Pablo Casals helped to change that reputation. After finding a copy of the Bach cello suites in a music store at age 13, Casals fell in love. He slowly started including movements of the suite even during his live performances, educating audiences, and advocating for the pieces as solo cello repertoire. Today, Yo-Yo Ma's interpretation of the suites is probably the famous – particularly his interpretation of the first suite in G major. We included two excerpts of the C Major Suite in this playlist due to its warm and sunny nature. It's simply a joy to hear.
---
---
Eric Whitacre: Sleep
One of Eric Whitacre's most popular works has a rather interesting backstory. The a cappella choir piece we now know as Sleep started as a commission from a fan who had lost her father. Julia Armstrong requested that Whitacre write a piece using the text of one of her father's favorite poems: "Stopping by the Woods on a Snowy Evening" by Robert Frost. Unfortunately, soon after the work premiered, the Frost estate asked Whitacre to refrain from publishing, or risk facing a lawsuit. But this didn't deter Whitacre entirely. He figured out a way to rework the piece in a completely new manner, keeping the piece's initial melody and asking poet Charles Anthony Silvestri to construct new text around the music. The rapturous result was Sleep: soothing, ethereal, and breathtaking.
---
---
---
---
Ralph Vaughan Williams: Fantasia on Greensleeves
English composer Ralph Vaughan Williams is known for invoking many British folk songs throughout his career, at times sprinkling them into his works, and at others manipulating them as central themes. One of his most famous interpretations is of Greensleeves, a 16th-century English folk song. Vaughn Williams' Fantasia on Greensleeves paints a bucolic setting, with the theme flitting effortlessly between woodwinds and strings. If you listen carefully, you can also hear another English folk tune in this arrangement: the melody of "Lovely Joan."
So take your last sip of English Breakfast, hot coffee, or other beverage of choice, and relax with a tune that's been passed down for centuries.
---
---
---