This holiday season, the Joffrey Ballet has a gift for its hometown city: a world-premiere production of Tchaikovsky's beloved Nutcracker that's set in Chicago during the World's Columbian Exposition of 1893. The new Nutcracker features an award-winning team led by choreographer Christopher Wheeldon, and replaces a production by company co-founder Robert Joffrey that has been in repertory since 1987. Here's a sneak peek at the new Nutcracker with the company and creative team before it opens on Saturday, December 10, 2016 at the Auditorium Theatre.
Why a Chicago Nutcracker?
Besides the obvious appeal of setting a Chicago production of Nutcracker in Chicago, Christopher Wheeldon said, "The World's Fair was a big turning point in the development of the city. It was the time when it started to change from slaughter town to an architectural marvel. It was interesting reading about the World's Fair to discover how disappointed many architects were in the choice of Classical Grecian for many of the buildings. I think there were some really stunning buildings, like some of the Louis Sullivan architecture which we took inspiration from for the second act. Sullivan also designed the Auditorium Theatre, where Joffrey performs, so it feels integrated in a way, the onstage space and the theater space."
What's Different About the Story?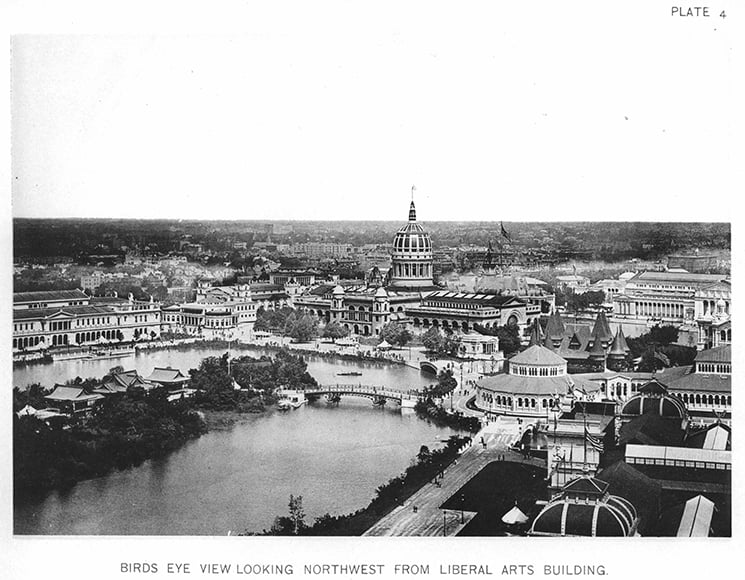 The original Nutcracker is set in the large home of the Stahlbaums, a family wealthy enough to host a lavish Christmas party. Wheeldon said that this version is set "in a worker's shack and is about an immigrant worker's daughter, named Marie, rather than Clara. The idea came from a photograph of a little wooden shack under the scaffolding and skeletons of the buildings at the fairgrounds. It was interesting trying to find out why that shack was there and who might've lived there."
Set and costume designer Julian Crouch, who created sets for Wheeldon's Cinderella and Hedwig and the Angry Inch, explained that "Act One is rooted in the reality of what it was like for the workers putting the fair together. Then, Marie begins to dream of what the fair might be like, so that allows us to go to the full scope of what you would expect from a traditional Nutcracker. Most of the elements have been taken from some inspiration of the world's fair, where each of the different dances in the second act is inspired by the many pavilions at the World's Fair, many of which featured countries and people from around the world."
A Different Kind of Divertissement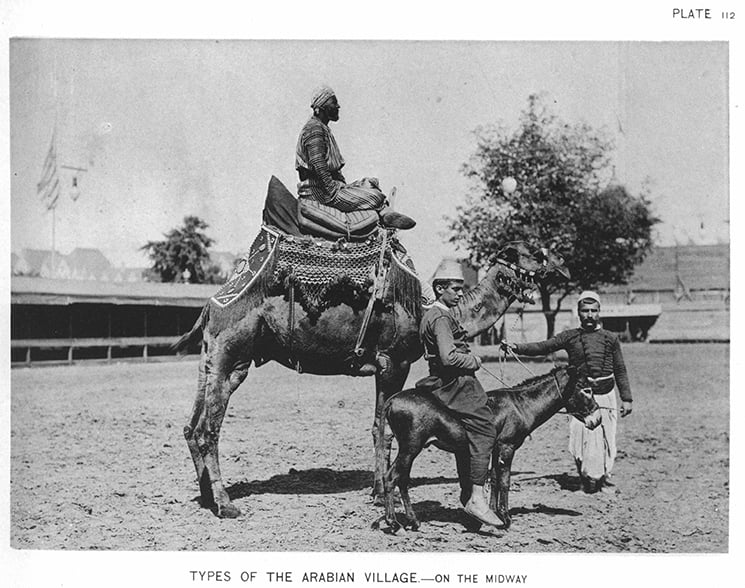 In Act Two of The Nutcracker, Tchaikovsky takes the audience on a tour around the world through the several national dances in the grand divertissement. The many international pavilions at the World's Fair provide a backdrop for the Joffrey's production team to incorporate the national dances naturally, and in a way that celebrates world cultures without re-hashing stereotypes
Joffrey's artistic director Ashley Wheater said, "We can go to Spain, we can go to Arabia, we can go to China, but I think that what we've done is made beautiful dances that respond to the music. But they are not painted up to be a caricature of those places. I think we should have moved beyond that in all forms of theater. I think there are ways to do it where you have a fresh divertissement that is about the structure of the work rather than these people look like they came from this country. Also in this production, some of the divertissements are different than what they were written in the score."
Differences from the Dancer's Perspective
Dancer Anastacia Holden, who has been with the company since 2005, said "Christopher has very interesting patterns in his work, and has a very specific port de bras [movement and positioning of the arms]. There's a classical base for his footwork and port de bras, but it feels like there's more fluidity in the torso, which allows us to make more interesting shapes. In the older version of the Nutcracker, we could have some liberties. Gerald Arpino, who co-founded the Joffrey, was very open about changing steps depending on what looked good on each individual dancer, but Christopher's choreography is much more specific." One of the biggest changes to the choreography, Holden added, is that Marie, the female protagonist, has a "more of a story and she even dances a pas de deux, which is something that isn't in the old version."
Getting the Right Fit
Wheeldon said, "We just did a semi-costume run of the second act here in the studio and going through the moments of 'this costume doesn't fit properly,' or 'I'm uncomfortable,' or 'I can't lift my arms,' etc. That's always a challenge because you want your dancers to be comfortable, but you also want them to look good and sometimes the things that look good aren't comfortable."
Ellie Cotey, Joffrey's head of wardrobe, said there are over 250 head-to-toe looks in the show composed of over 1,000 separate pieces. During the production, dancers will go through a total of approximately 500 pairs of shoes. Some of the most complex costumes, such as those worn by the Spanish Duo, take 40-50 hours to construct.
The Biggest Creative Challenges
One of the biggest creative challenges for Wheeldon and his team has been staging the growing Christmas tree, one of the most spectacular moments in the ballet's first act. "Since act one set in a worker's shack and the Christmas tree is actually pretty humble," Wheeldon said, "the workers make the most of it, and they decorate it as beautifully as they can with what they have. Coming up with ideas to make this wonky tree into this magnificent, giant tree was lots of fun. I've worked with Julian and Basil Twist to figure out some puppetry elements that could then be incorporated into that."
Adding an Extra Layer of Magic
Puppeteer Basil Twist confessed, "It's always tricky doing what I do. When working with Chris, what I bring is always an extra layer of magic. We're used to having scenery and costumes, and there's a way that those fold into the process. I'm a puppeteer, and that isn't a template for adding the effects I create. In a way, puppetry is like dance. But it's always astounding to me to actually get to work with dancers. There isn't much time because they are doing so much. Since there's a focus on dancing, it's almost like stealing time. It's always that way.
"Some of the most complicated puppetry elements are things that I cannot do in the rehearsal room," he said. "For example, things that involve shadows or projections or that are in relationship to the scenery. I just have to take a deep breath and just make it work when we get to the stage. When the tree grows, I've done what I can in the rehearsal room, and the rest is just crossing my fingers."
A Bittersweet Goodbye
Dancer Anastacia Holden said, "My whole tradition of performing in the Nutcracker is with the Joffrey, so I have a lot of love for the old version. It's bittersweet to say goodbye to that. But as an artist, we're always looking for new challenges, because they make us grow. It's always great to do a new work and see a fresh take on this traditional holiday story. Sometimes it can feel stale because we've done it so many times. But, as our art form moves forward, we need to move forward."
---
Collaborative arts programming is made possible by the Richard and Mary L. Gray Artistic Collaboration Fund.
---