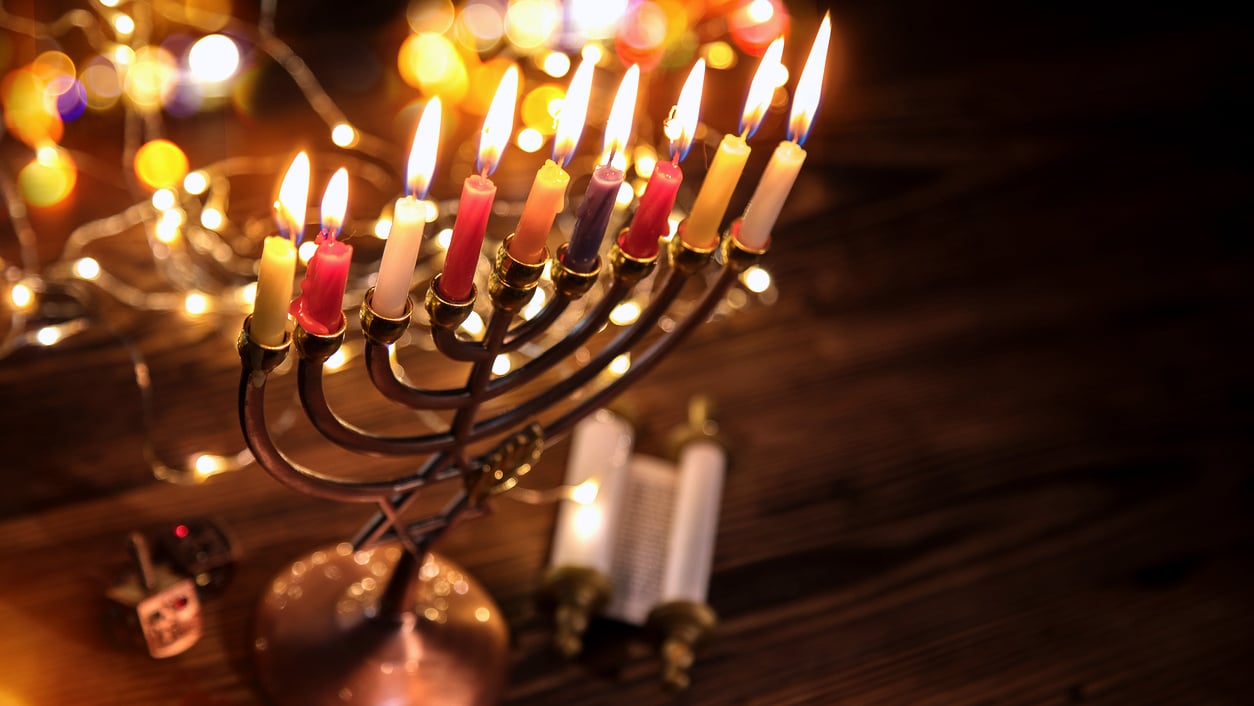 As we share in the celebration of the winter holidays, I would like to share some musical picks that have captured my attention, my imagination and my heart during this special time of the year. May your holiday experience be enhanced by these selections, I hope you hear something that inspires you to learn more about Jewish music of all types and as always, thanks for listening!
---
David Ludwig is an American composer from a musical family; he is the nephew of Peter Serkin, the grandson of Rudolf Serkin, and the great-grandson of violinist Adolf Busch. His choral work The New Colossus was performed at the 2013 presidential inauguration of Barack Obama. The Hanukkah Cantata was composed in 2007 with assistance from Cantor and Rabbi Dan Sklar, whom I know from our "double- ives" on the National Tour of Disney's Beauty and The Beast (which is another story for another time!). Its modern percussive patterns juxtaposed with traditional melodies and prayers make it a perfect contemporary yet classic celebration of the season.
Kurt Weill's epic The Eternal Road, lost for many years, is finally receiving well-deserved recognition. Here's a recent revival by the Milken Archives, and highlights are available on a Naxos recording featuring the Rundfunk-Sinfonieorchester Berlin, led by Gerard Schwarz. Originally conceived as a Biblical pageant of extravagantly theatrical proportions, The Eternal Road combines legendary Jewish heroes with the all-too-familiar themes of religious and cultural persecution, and ultimately, redemption from oppression and hate.
Apollo's Fire, the Cleveland-based Baroque orchestra, released a recent recording, Sephardic Journeys, that captures the exotic flavor of the Spanish Jewish tradition with its signature flair and passion. Cast out of Spain, the Spanish Jews absorbed the colorful musical accents of Italy, Turkey and North Africa, including percussion, weaving Sephardic folk song with Monteverdi-like Hebrew choral work celebrating the daily rhythms of life – love, sadness, feasting and celebration – culminating in the mystical prayers of Shabbat.