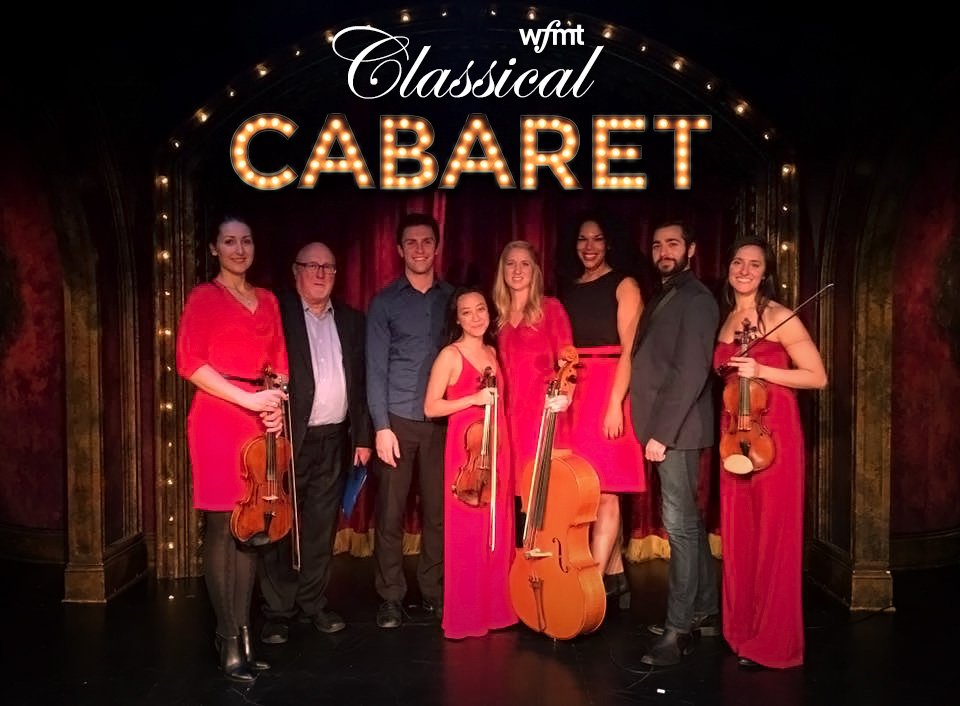 In 2016, WFMT launched its Classical Cabaret, a brand new, live radio variety show. The first ever Classical Cabaret was hosted at the Uptown Underground, a burlesque longue in Chicago's Uptown neighborhood.
Composer, musician, and WFMT announcer Robbie Ellis hosted a fun evening from the piano. He shared some of his own original compositions, including a very hilarious, very Chicago song called "A Shot of Malört."
When Ellis, who is originally from New Zealand, first moved to Chicago, he learned that a shot of Malört is a rite of passage for many new arrivals: something that people should try once, but only once. Since he has always written songs locally specific to where he's living at any given time, he composed "A Shot of Malört" to tell the immigrant's story from many perspectives.

For those who aren't familiar, Jeppson's Malört is, according to the company's website, "Chicago's local beskbrännvin — a style of bitter, wormwood-based, Swedish schnapps." (Malört is Swedish for wormwood.) When Swedes who immigrated to Chicago in the early 1900s brought their favorite bitter beverage with them, it didn't take long for the drink to catch on.
No one at the Classical Cabaret was taking shots of Malört that evening. But guests did make sure to avail themselves of the Uptown Underground's full bar throughout the evening.
Though Robbie Ellis delighted with his original songs and comic arrangements, singer Bethany Thomas shared some favorite works from the American songbook, accompanied by Daniel Kazemi on the piano. Below, enjoy her rendition of "I Ain't Got Nobody," with music by Spencer Williams and words by Roger A. Graham.
The Kaia String Quartet performed diverse repertoire for the string quartet, including works by Astor Piazzolla and Joaquín Turina. Hear them play the Menuetto from Haydn's String Quartet Op. 20, No. 4 in D.
Want to make sure you get announcements about our next live Classical Cabaret? Sign up for WFMT's enews so that you don't miss your chance to grab tickets to attend a live broadcast, or to tune in anywhere in the world from WFMT.com.