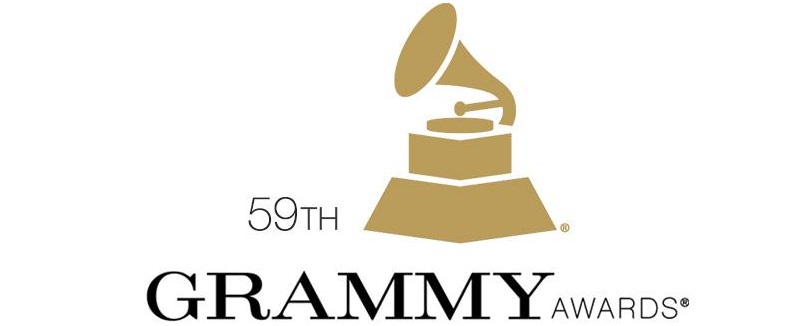 This Grammy season, Chicago has a lot to celebrate. Sarah Jansen, the executive director of the Recording Academy's Chicago Chapter, said the city boasts over eighty nominations across thirty-five different categories at the Chicago Grammy Membership Celebration/Nominee Party. The event took place on Tuesday, January 25, 2017 at the Chicago Athletic Association, where attendees spoke with WFMT about the role of Chicago in today's music industry.
Jansen said the number of Chicago nominees this Grammy season confirms "what I've always known, which is the Chicago music scene is incredibly vibrant. It's constantly growing, and the recognition of that on a national stage like the Grammy Awards puts that much more of a focus on the work that's being done here."
This year, two albums produced by Chicago-based Cedille Records have been nominated in the category of Best Chamber Music/Small Ensemble Performance: Lincoln Trio's Trios from Our Homelands and Third Coast Percussion's Steve Reich. Cedille founder Jim Ginsburg, said, "I think we're pulling more than our weight, and it's very nice to see between the Chamber Music/Small Ensemble category, three of the five nominees are Chicagoans."
David Skidmore of Third Coast Percussion exclaimed, "It feels great to be nominated. We love this city, and we love the musical life of this city, and anything that helps raise the awareness for those outside the city and all of the amazing music that has happened here. We just totally love it."
Lincoln Trio pianist Marta Aznavoorian said, "It's awesome and makes me feel proud to be from this great city. This organization really supports their hometown artists, and it's a great honor to be from Chicago. And I'm looking forward to a good time in L.A.!"
Clara Lyon and Russell Rolen from the Spektral Quartet, also nominated in the Best Chamber Music/Small Ensemble Performance category, were in attendance. Rolen said, "It's a little surreal. It was very unexpected and very much appreciated to have this kind of recognition for the work we did on the album, and we're honored and humbled."
"There's a real creative atmosphere in Chicago," Rolen continued. "There's a lot of innovation and support within the community, and I think having three groups from Chicago nominated really crystallizes it for me that there's something fertile here, so I'm very pleased. The other two groups are friends of ours, and it's nice to be amongst such peers, and I know we're all going to have a great time in L.A. together."
The evening progressed with a gathering of Chicago Chapter membership in the White City Ballroom of the Chicago Athletic Association and a special presentation. Chapter President and past Grammy nominee Justin Roberts and Executive Director Sarah Jansen highlighted the chapter's initiatives and accomplishments and acknowledged the Chicago nominees. The program concluded with a surprise appearance from the Chicago Children's Choir led by their president and artistic director, Josephine Lee.
The event was a successful celebration of Chicago music focusing on Chicago's nominees. Jansen said, "I am incredibly proud to represent the Chicago and Midwest music community and all the incredible artists that live and work here. It is a wonderful group of passionate, intelligent and incredibly talented individuals. I couldn't be more proud to represent them on a national level."
The 59th Annual Grammy Awards airs Sunday, February 12 8/7c on CBS. The Premier Ceremony, where a majority of the awards are presented, can be viewed live from the Microsoft Theater online that same day from 12:30-3:30 PT. For a complete list of nominees, click here.