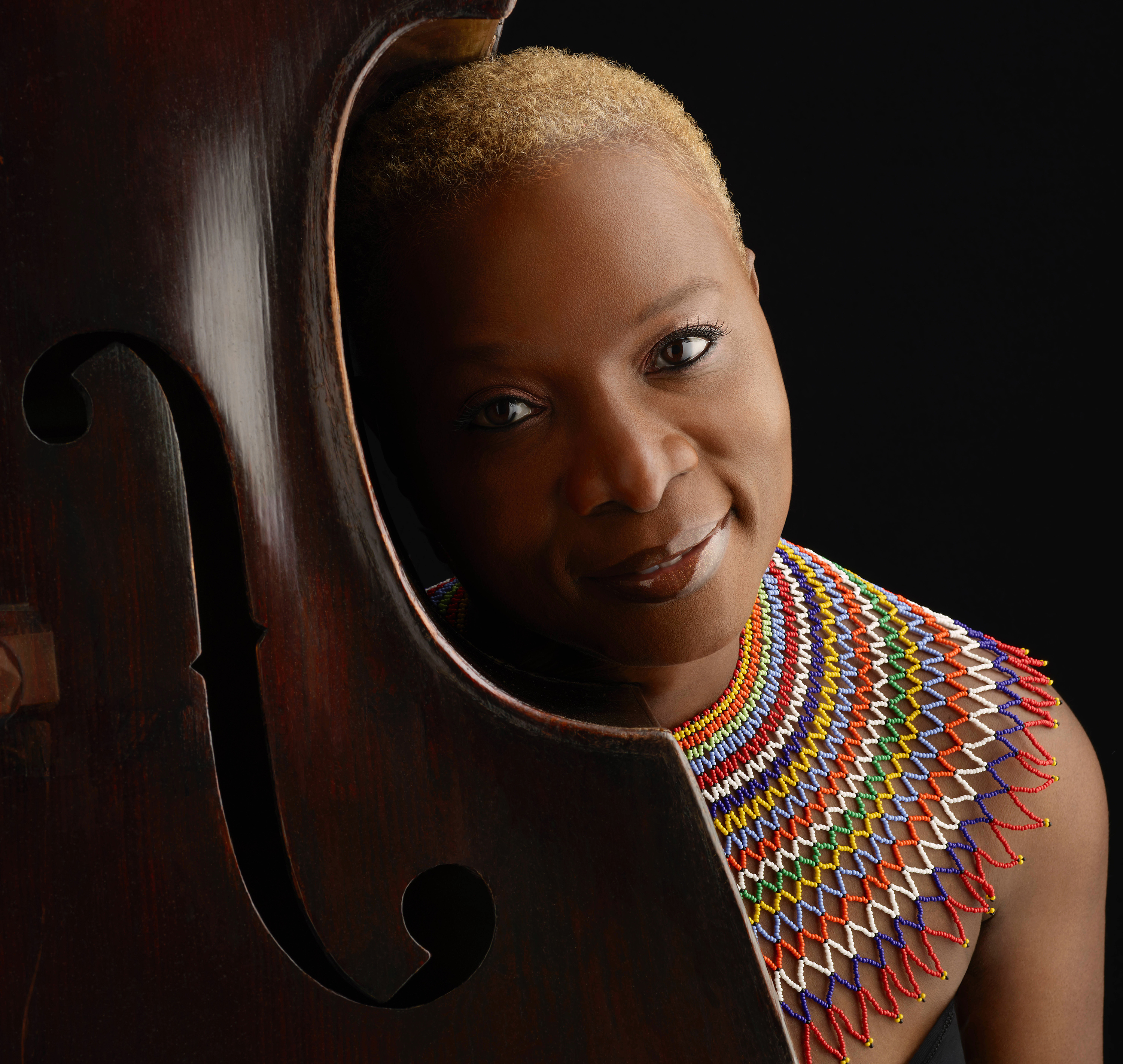 When Grammy Award-winning singer Angélique Kidjo first heard classical music growing up in Benin, on Africa's West Coast, she was not impressed. Yet today she's touring with the Bruckner Orchester Linz to perform original works she created with composer Philip Glass titled Ifé, Three Yorùbá Songs. Before performing these works at the Harris Theater in downtown Chicago on Friday, February 3, 2017, she spoke about how her attitudes towards classical music have changed throughout her life.
"Even though we didn't have much money, my father made sure all of his ten children were educated," Kidjo said. "My nickname growing up in my family and in my village was When-Why-How. You can't just give me an answer without explaining how you got that answer," she said.
But when her father first exposed her to classical music, the only question she had was, "What is this music? There's no rhythm. It sounds like someone died and we're at the funeral," Kidjo confessed.
"My dad said, 'Didn't I tell you to be open?' I said, 'Yeah but not that, man! Forget Beethoven.' My father never forced me to listen because he never thought that you should shovel something down someone's throat. You need to make someone curious to explore on their own."
But her curiosity about classical music was sparked in an unlikely way. Her father started playing Beethoven on the banjo. "Where did he pick up the banjo? To this day, I don't know. Everyone was playing guitar in Africa, and my father was playing banjo – that's how crazy he is," Kidjo mused. "When he started playing Beethoven on the banjo I thought, 'Okay dad, you got your point across. I'll listen to any classical music you want, just not on the banjo. Never do that again.' That's how he brought my attention to classical music."
An overture to singing with orchestra
When conductor Gast Waltzing heard Kidjo sing at the Jazz Festival of Montreux, he told her, much to her own surprise, "Every time I listen to your music, something consistently brings me back to classical music."
Kidjo, heeding her father's advice to be open, said she would be willing to work with him as long as he could prove that her music would sound good arranged for an orchestra. She asked him to pick songs of hers that inspired him the most. Two weeks later, he sent her a demo and Kidjo agreed to collaborate.
The first time she performed with Waltzing and the Orchestre Philharmonique Du Luxembourg, Kidjo received five standing ovations. She said, "I thought, 'these people are crazy, what are they so happy about? I'm just doing what I normally do: sing'." Later, they recorded Angélique Kidjo Sings with the Orchestre Philharmonique Du Luxembourg, which received a Grammy Award for Best World Music Album. Hear an excerpt below.
Philip Glass, an old friend but new collaborator
"I've known Philip for a long, long time. We've been talking about doing something together on and off for a while," Kidjo said. But it wasn't until Timothy Walker, executive and artistic director of the London Philharmonic Orchestra, wanted to collaborate with Kidjo that she and her old friend would create new work together.
Walker approached Kidjo after she performed at New York's Lincoln Center, saying he was eager to hear her perform newl works for her voice and orchestra. She said, "I thought, 'He must be smoking something!'" Walker suggested, "We need a contemporary composer – someone like Philip Glass – who could write for your voice."
Kidjo said she could help facilitate a commission since the two were old friends. "I pulled out my phone and called him. But until we were in Philip's kitchen and he was making us coffee, I think Timothy thought I was the biggest liar of all time."
"Timothy explained what he envisioned for me. Philip thought about it for a while and then asked me for a set of three poems on any subject I wanted, to recite them, to provide translations, and to send all of that to him.
"I asked Philip how he wrote this music and he just stared at me with a mischievous look in his eye and said, 'You didn't know that I studied phonetics too?' He gave me the original manuscript with the phonetic work – I still have it – and he was able to put the tones of the Yorùbá language in it."
 "I suffered to learn it, but it's a pleasure to sing it."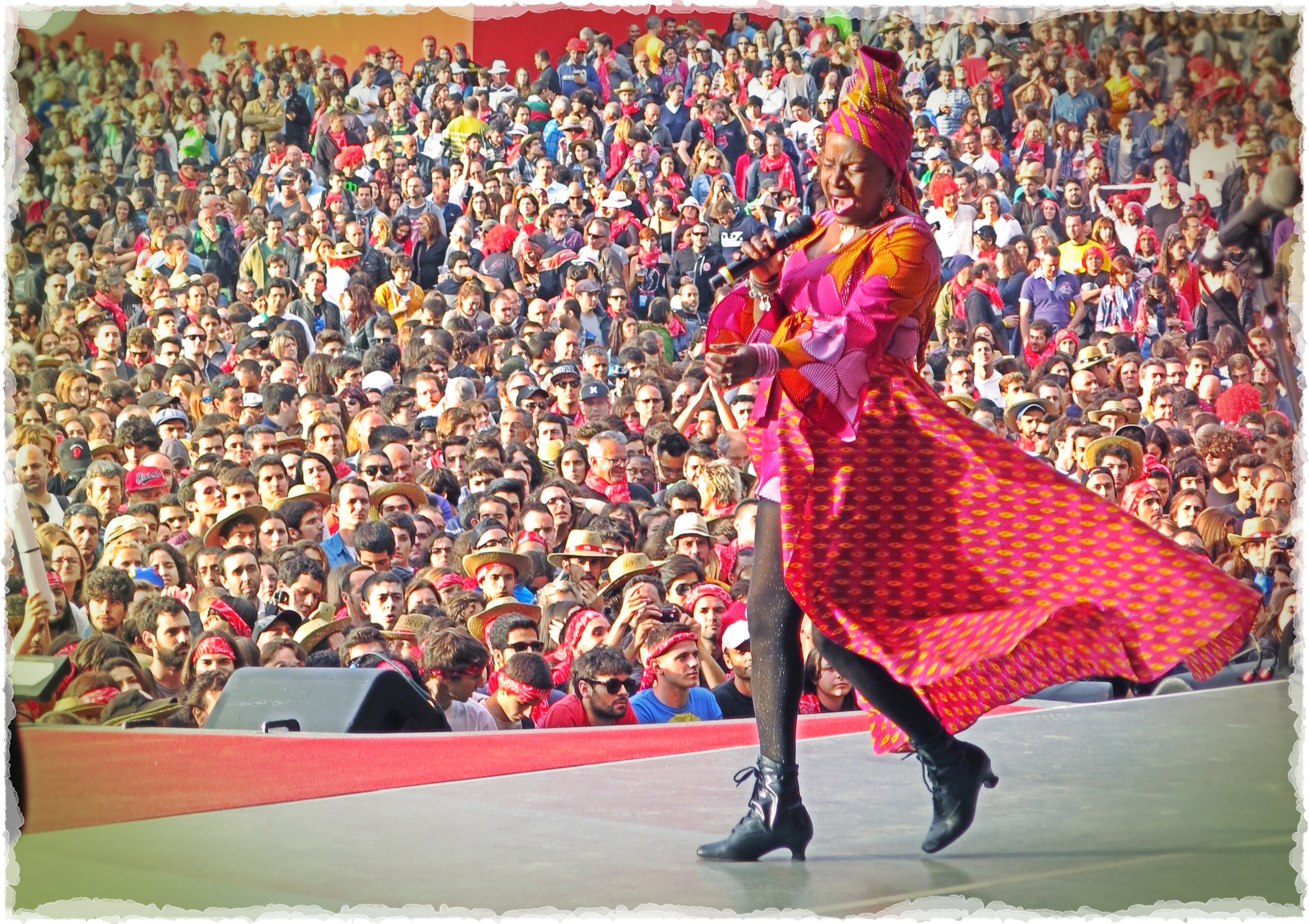 Anyone who's ever listened to Philip Glass's music and thinks it's simple has obviously never looked at his scores, let alone tried to play his music themselves.
"When he finished the piece, he sent me a midi file to work on, I thought, 'What the hell?! Oh Lord help me, how am I gonna sing this?' It was so complicated. But yet it was so interesting to hear my voice with it," Kidjo said.
"In music that I am used to, you don't change rhythm within a song. You start a rhythm, a dancer comes into the circle and can speed up the rhythm or take a different pace and you follow." Philip Glass, however, will sometimes change tempo and rhythm several times within the same piece, occasionally using multiple different rhythms simultaneously.
"I suffered to learn it but it's a pleasure to sing it," Kidjo said.
Since singing Philip Glass's work, she's learned it's not quite so different from Yorùbá music. "Yorùbá music is hypnotizing and you can't stop dancing. It's based on talking drums, which come in all sizes. The large ones create the undulating rhythm that you can just sink into all day or night. You can get lost in Philip's music in the same way."
The spirit of sharing
"The thing about Philip that made me want to do this project at any cost was his enthusiasm," Kidjo said. "Sometimes you bring projects to musicians and they're all blasé. Philip becomes a kid in a candy store, jumping around and having fun. He's so passionate. He even asked me to write a fourth poem so we can add another piece to the collection. It's just nice to work with people who are excited, because that's at least half of the job."
"Everyone's in their own bubble. I'm not like that. I grew up in a culture where music is a process of sharing. The first time I went to a concert in France, I was like, 'Why do I have to pay to hear music? I don't have to pay to hear music in my country. We just play.'
"That spirit of sharing is something you have to be raised with, and that's very important for collaboration. It doesn't matter who I'm working with, as long as we put our egos aside and bring our attention, our skills, our hearts, and our souls to the music, I'm okay with it.
"When you're working with someone really famous, you have a tendency to say, 'I've done it all, I've seen it all.' I'm not like that. I want to learn. What are you gonna teach me? What can you learn from me?"
It seems Kidjo, who used to hate Beethoven, has continued to benefit from her father's most important lesson, which she said was: "Learn, read, be curious – until your last breath. You are in the process of developing. If you don't go out and meet different people to enrich yourself culturally and humanly, then you've wasted your time on earth."