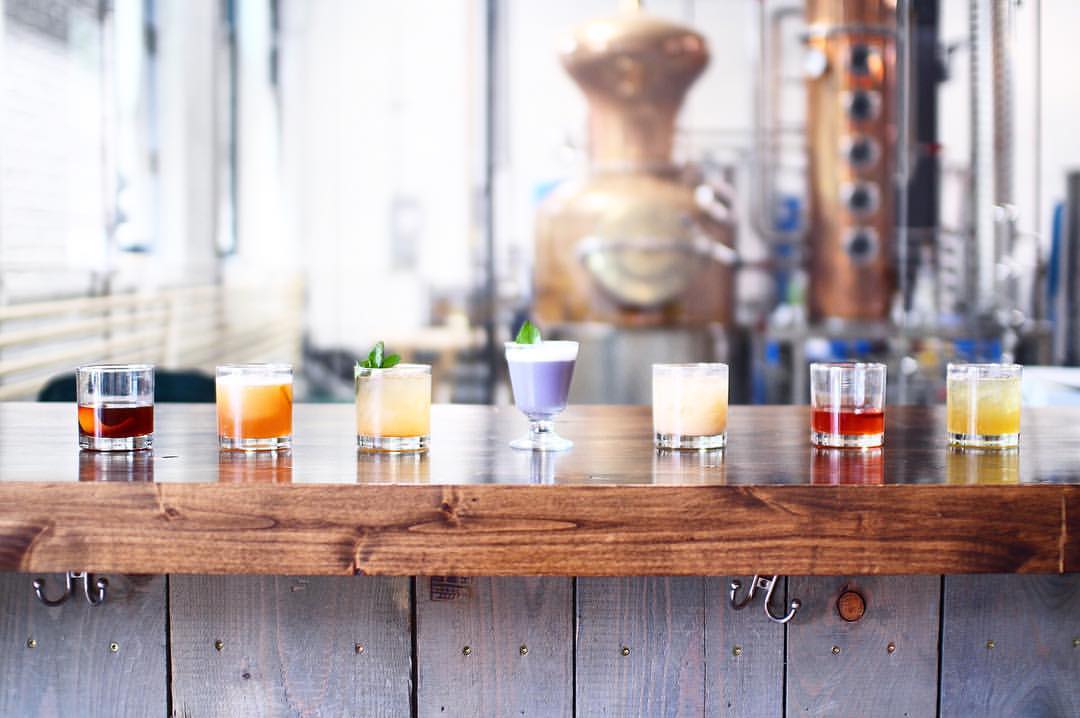 If you like to accompany your favorite pieces of classical music with a cocktail, Élevé – a new performance series in Chicago – might perfect for you. Pianist Elizabeth Newkirk and violinist Kathryn Satoh, who together form the duo Bow & Hammer, are presenting their second event in the series at Ovation Chicago on Wednesday, March 21. Family-owned-and-operated Rhine Hall Distillery will serve up original cocktails.
Rhine Hall has created a new twist on an old classic, the Aviation, to pair with Ravel's Violin and Piano Sonata No. 2. Though Ravel was French, he was fascinated with American music, like many of his compatriots in the early 20th century. Hear his love of jazz and the blues in the second movement of the sonata performed by Bow & Hammer below.
---
---
Just as Ravel infused a traditional form — the piano sonata — with new sounds, Rhine Hall has updated the Aviation for a drink they call the Flight of the Concord. Rather than gin and maraschino liqueur, Rhine Hall uses grappa, made in house. Mix one up with the recipe below while you enjoy listening to Bow & Hammer for a "Ravelation" that will delight all your senses (see what we did there?).
Recipe

Rhine Hall's Flight of the Concord
2 oz Rhine Hall grappa
¾  oz freshly squeezed lemon juice
¾ oz homemade crème de violette
Add grappa, crème de violette, and lemon juice to a shake. Fill with ice. Shake and strain into fancy glass that requires the "pinky out" hold. Tip back. Enjoy.
---