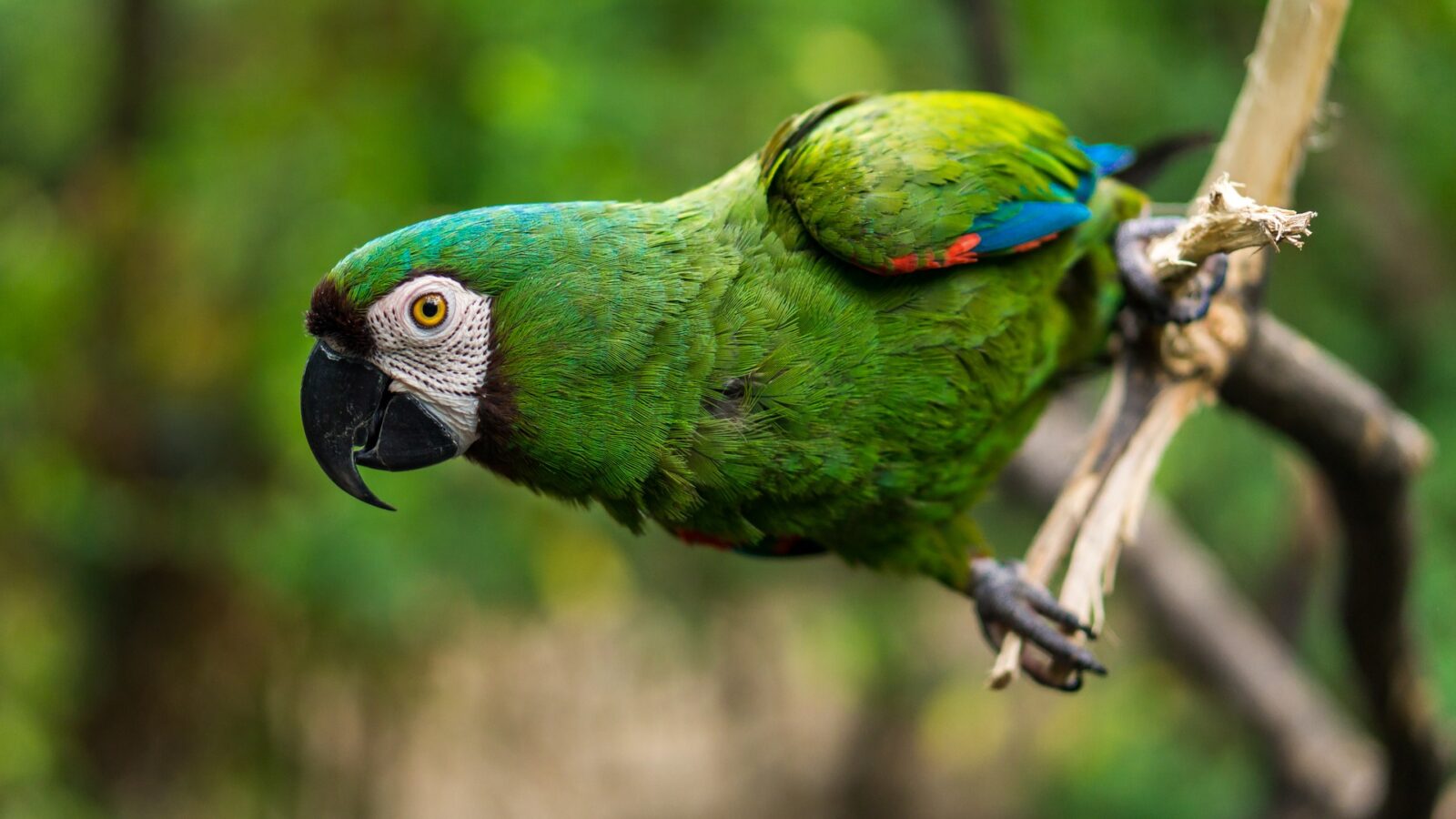 Many musicians have performed the internationally beloved Italian song "'O Sole Mio." One songbird, a parrot in fact, performs the Neapolitan tune as a duet with the great Luciano Pavarotti.
Composer Eduardo di Capua and lyricist Giovanni Capurro published their composition "'O Sole Mio" in 1898. Since, it has been recorded by many artists including Andrea Bocelli and Elvis Presley. But Pavarotti's rendition is a very famous one. In fact, Pavarotti won the Grammy Award for Best Classical Vocal Performance in 1980 for his album O Sole Mio – Favorite Neapolitan Songs.
While many classical works have been influenced by birdsong, you may not have ever heard a bird attempt to sing classical music until now. Below, watch a yellow-crowned Amazon parrot sing "'O Sole Mio" along with Pavarotti as he perches on YouTuber Jack Daily's shoulder.
Amazonian parrots are known for their great ability to mimic human speech or song. Many people with parrots have taken to the internet or shows like America's Got Talent to share their special talents with the world. Whether singing or talking, some parrots sure can impress. And it turns out that some parrots even have musical tastes, as well as emotional reactions to music that they hear, according to a study done on a pair of African grey parrots by Dr Franck Péron at the University of Lincoln.
It seems that Jack Daily's feathered friend isn't the only Amazon parrot with a penchant for Pavarotti. YouTuber Voralex Alexander uploaded a video of an Amazon parrot singing "Caruso" along with Pavarotti that you can watch below.