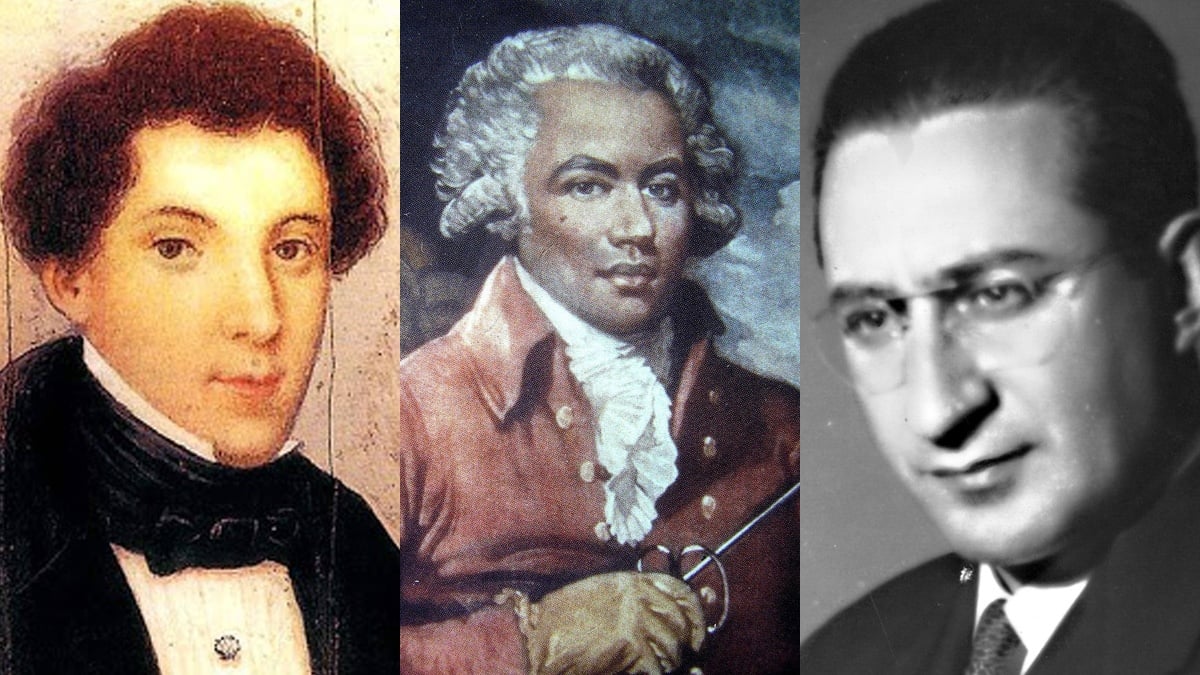 There are three Latino composers who have often been compared to Mozart. Two of them were called "Mozart" by their contemporaries:  Chevalier de Saint Georges, born in the French-Caribbean island of Guadeloupe in the 18th century and the 19th-century composer Spanish-Basque Juan Crisóstomo Arriaga. The third is the 20th-century Brazilian composer Camargo Guarnieri whose first name was actually Mozart! Learn more about these composers and enjoy some of their music below.
---
Le Mozart Noir
Joseph de Bologne, known as the Chevalier de Saint-Georges, was born December 25, 1745.  In addition to being a virtuoso violinist and conductor, he was also a champion fencer and was colonel of the Légion St.-Georges, the first all-black regiment in Europe.
His skill on the harpsichord and violin earned him dedications from major composers, beginning with Antonio Lolli in 1764. He studied with the French composers François-Joseph Gossec and Jean-Marie Leclair. He became first violin, or concertmaster, of Le Concert des Amateurs, when he was given the nickname Le Mozart Noir or black Mozart. His string quartets were among the first in France and were performed in 1772 and published in 1773. Listen to his Quartet No.3 in F minor below.
---
The Spanish Mozart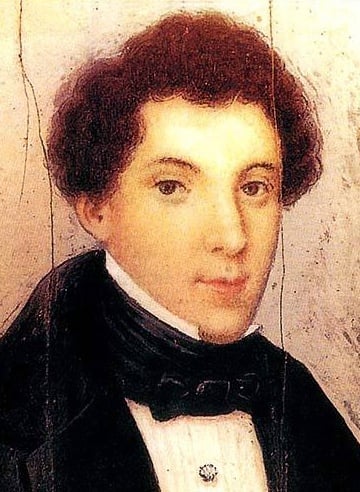 Juan Crisóstomo Arriaga was born January 27, 1806, near Bilbao, Spain, in the Basque country. He was a Spanish violinist and composer of extraordinary precocity who suffered an early death, in 1826. Stylistically, his music stands between the Classical tradition of Joseph Haydn and Wolfgang Amadeus Mozart and the Romanticism of Franz Schubert; it shows abundant invention, freshness, and technical resourcefulness.
After the success of his operas, Arriaga enrolled in the Paris Conservatory, where by age 18 he became an assistant professor and was given his nickname "The Spanish Mozart." His other compositions include three string quartets and a symphony. Below is an overture to his most famous opera Los esclavos felices (The Happy Slaves).
---
The Brazilian Mozart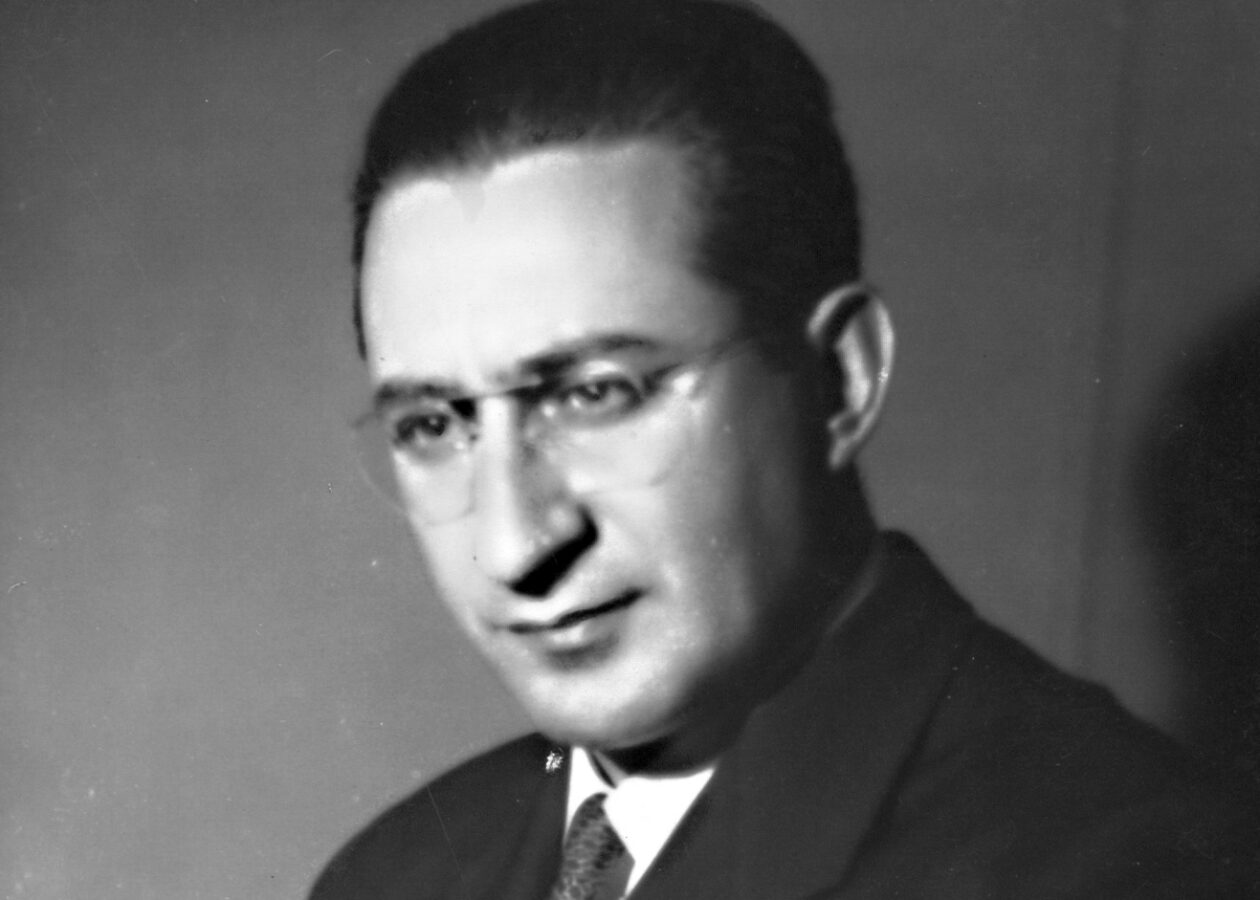 Mozart Camargo Guarnieri was born in 1907 in São Paulo, Brazil. He was the fourth child of a family wholly named in homage to great composers (Rossini, Bellini and Verdi).
He received his first musical lessons from his father who immediately noticed his great talent. He studied piano and composition at the São Paulo Conservatório, and worked with Charles Koechlin when he was offered a scholarship to study in Paris. Guarnieri is also an important figure in Brazilian national music. He was conductor of the São Paulo Orchestra, member of the Academia Brasileira de Música, and Director of the São Paulo Conservatório, where he taught composition and orchestral conducting. Below, hear his Sinfonia No.2 "Uirapuru."
Hear more works by Brazil's greatest composers here.
---
Explore the music of Mozart Camargo Guarnieri and other Latin American composers with WFMT's resident ensemble KAIA Quartet by visiting wfmt.com/kaia