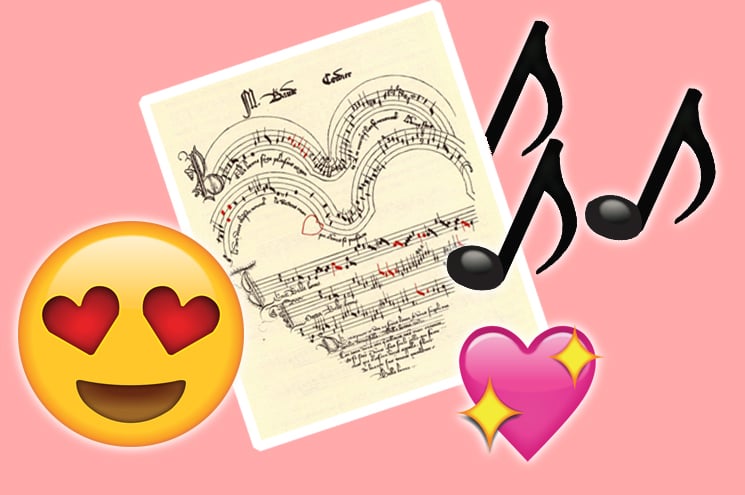 If this manuscript has you seeing hearts, you're not the only one. French composer Baude Cordier's "Belle, bonne, sage," depicted here, is one of the best-known examples of "eye music," or sheet music with graphical features.
"Belle, bonne, sage" is a love song whose title translates to "Lovely, good, and wise." And if the score looks like a Valentine's Day card, the lyrics follow. Here's an excerpt from an English translation:
Lovely, good, wise, gentle, and noble one,
On this day that the year becomes new
I make you a gift of a new song
Within my heart, which presents itself to you.
Cordier's song is one of 112 works included in the Chantilly Codex, a collection consisting mostly of French works in a style known as the "ars subtilior," or "subtle art," as it translates from Latin. The term generally refers to secular, rhythmically complex vocal music from southern France, Aragon, or Cyprus composed in the late 14th century. Like "Belle, bonne, sage," many ars subtilior pieces were notated in unconventional shapes and patterns, such as "La harpe de melodie" by Franco-Flemish composer Jacob Senleches and "Tout par compas," also by Cordier. Both are pictured below.
---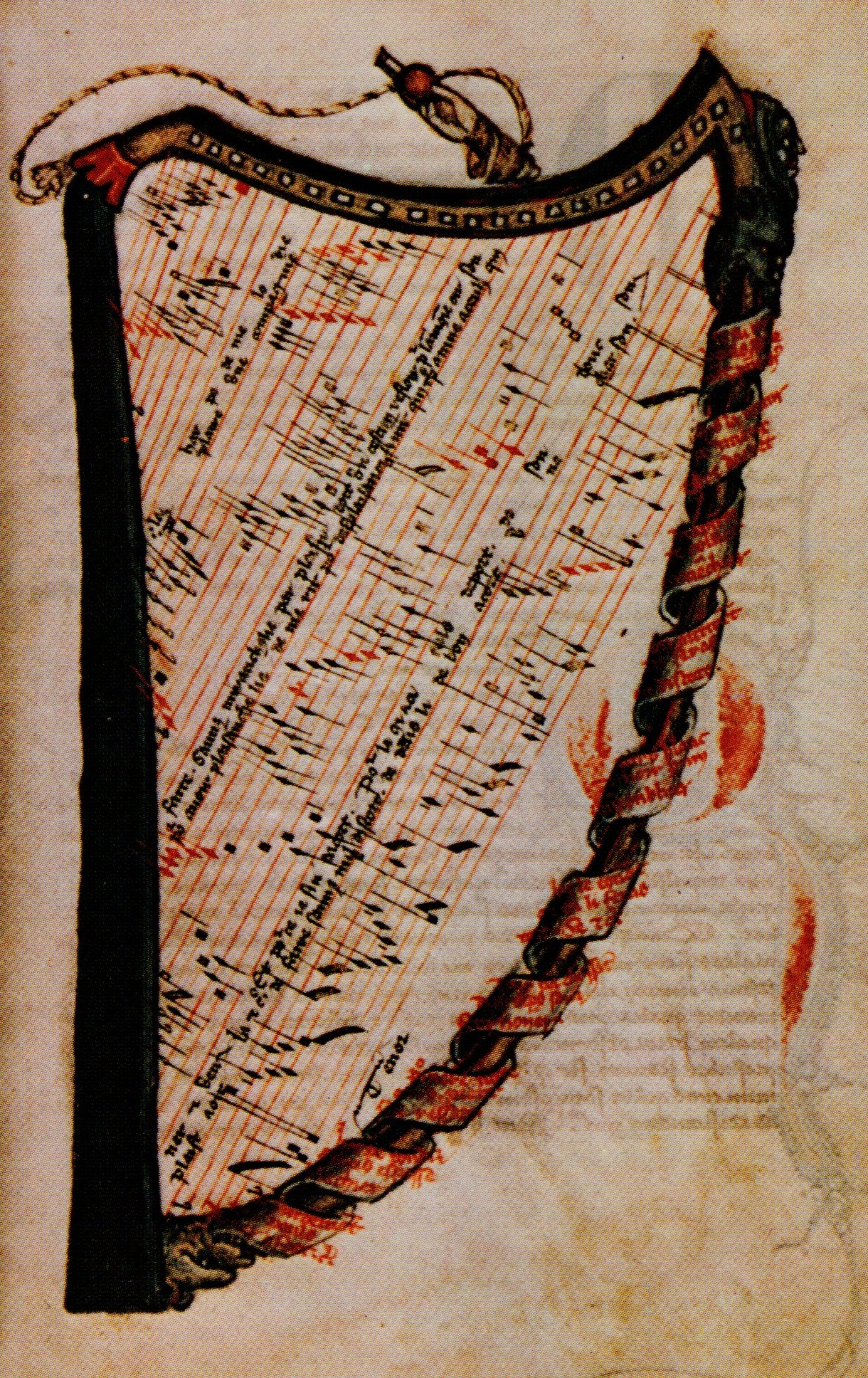 ---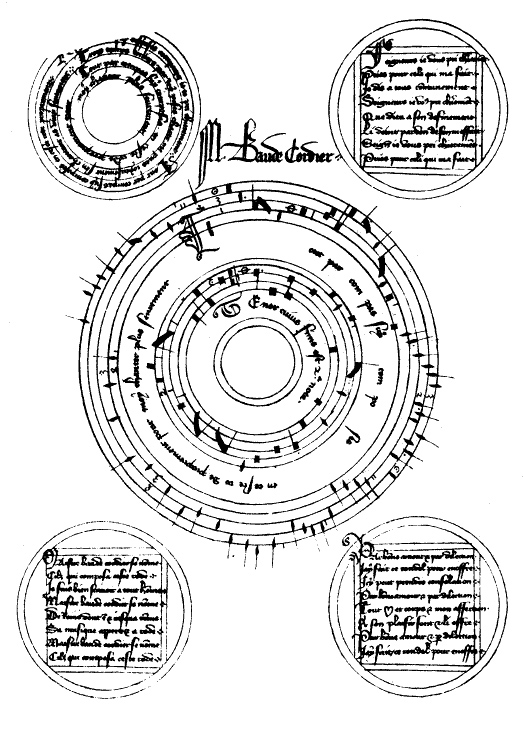 The details we know of Cordier's life are few. Some even speculate that "Baude Cordier" was actually an alias used by Baude Fresnel, a harpist and organist for then-Duke of Burgundy Philip the Bold, who lived and died around the same time.
While "Belle, bonne, sage" may not be the most straightforward score you've ever laid eyes on, the manuscript's completely functional. "Belle, bonne, sage" is a rondeau, a type of fixed song form prevalent in the 14th century, characterized by a specific pattern of verses and repeated refrains. Characteristic of ars subtilior works, this piece is polyphonic, featuring multiple overlapping melodies – three in this case.
And the colors you see in the manuscript aren't merely decorative — they're functional. Mensural notation, a system popular in European vocal music from the 13th-16th centuries, involves rhythms and tempos often written in proportion to one another. In "Belle, bonne, sage" and many other compositions of this era, these proportions were color-coded. Here, red notes are played at 2/3 the original value, while white notes are played at 1/2 the original value.
With these key features of "Belle, bonne, sage" in mind, throw your sight-reading glasses on and see if you can follow along with the recording below. (If you need a cheat sheet with more conventional notation, this transcription on IMSLP might help.)
---
---