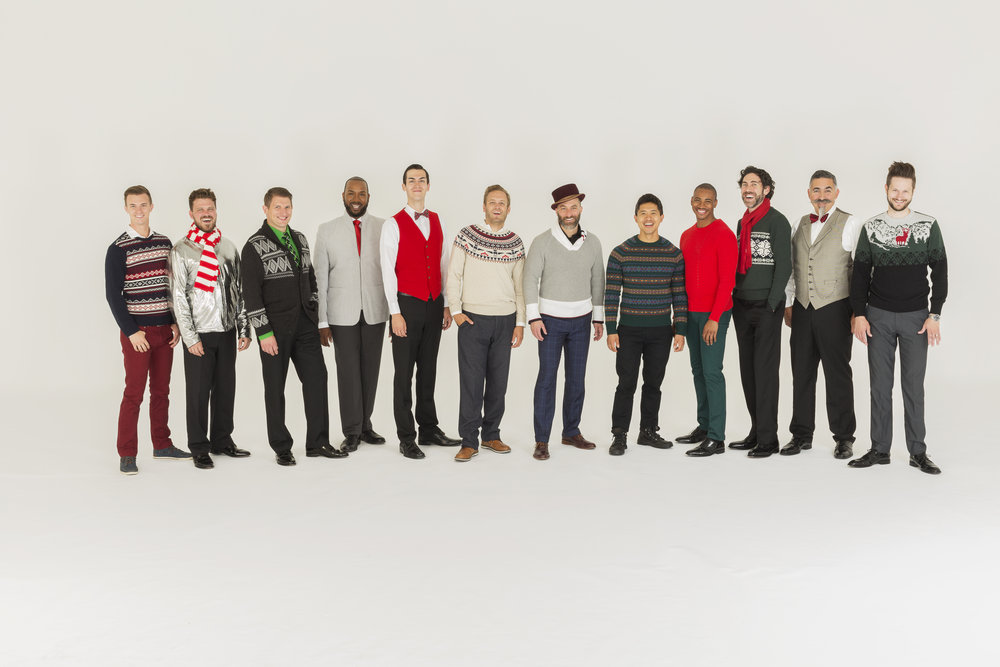 Reflecting on his 28 years singing with the internationally acclaimed ensemble Chanticleer, bass Eric Alatorre said one of his favorite moments with the group was following a holiday concert at the Metropolitan Museum of Art. "We had sung at the Met Museum for many years, and this woman came up to me and said, 'I can't tell you how much this concert means to me. It's like Christmas doesn't start for me until this concert happens – and I'm Jewish."
Chanticleer brought some holiday cheer to the WFMT studios before concerts at Fourth Presbyterian Church of Chicago presented by the Chicago Symphony Orchestra on December 5 and 6, 2017.
"Serenísima una noche" — Gerónimo González
This piece was written by Spanish composer Gerónimo González, but it turned up in Mexico during the early 17th century. "It really sort of captures the joy and festivity of the season with these wonderful dance rhythms. By this point, some of the indigenous music from the New World had come back to Spain, and you can hear the influences of other cultures in the rhythms."
The group also performed two additional holiday favorites from around the world. Below, stream their live performances and learn more about these works from bass Eric Alatorre.
"The Huron Carol" – Jean de Brébeuf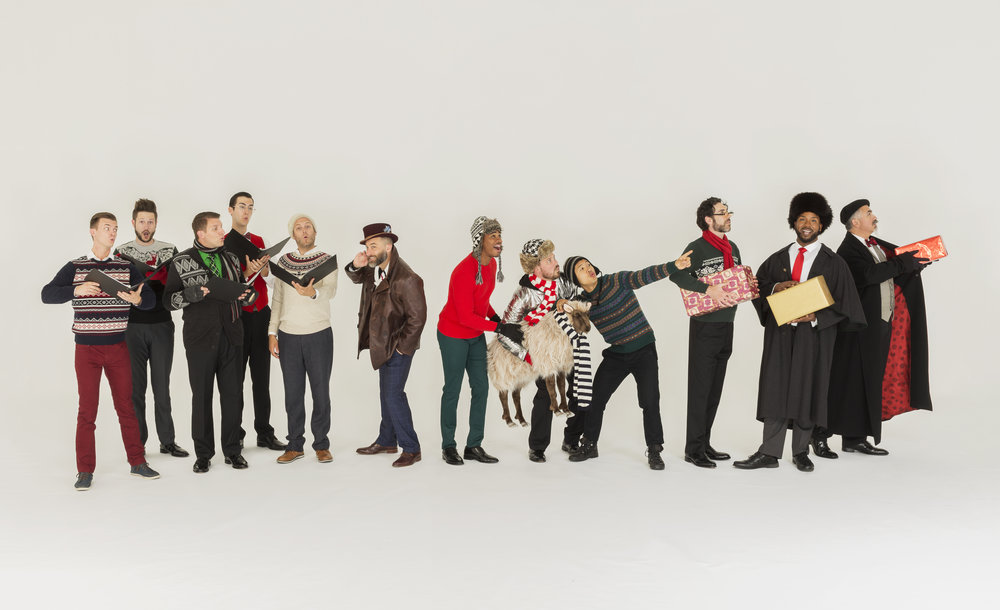 "It's a wonderful adaptation of an American Indian tune from the Huron people," Alatorre explained. "There was a French missionary, Jean de Brébeuf who came to what is now Canada and proselytized and converted people and ultimately was a martyr for his beliefs. But he brought back a lot of the culture to his native France, so this is a tune that he brought back, and then someone created the words to create the Christmas message to them in terms that made more sense. Instead of three wise men from the east, it's three chiefs who didn't offer gold and myrrh and frankincense, they offered fox and beaver pelts. It's a haunting and beautiful arrangement by our former music director Joe, and it's one of my favorites for Christmas."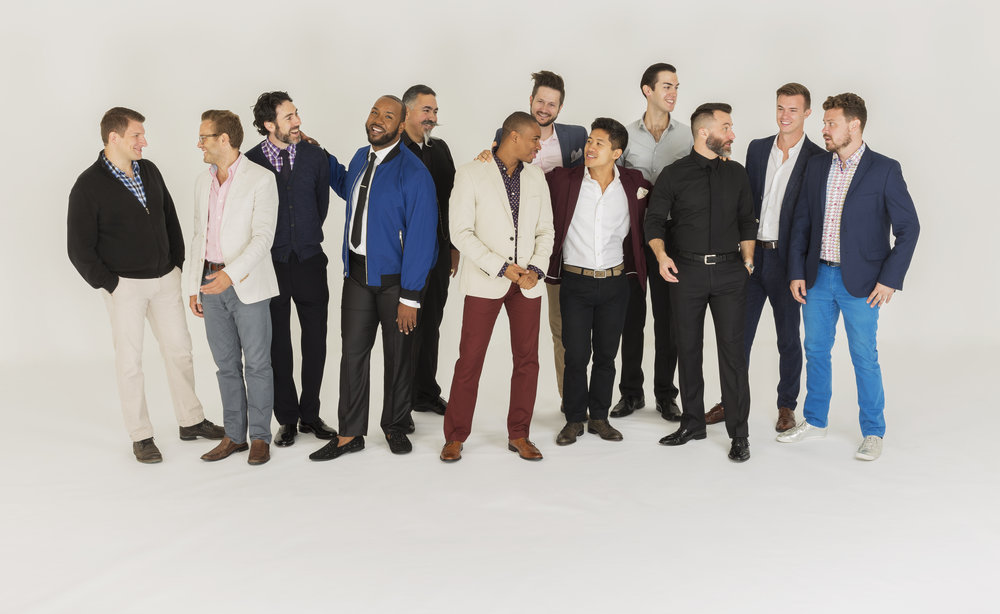 "Music is the ultimate expression of people working together to achieve a common goal," Alatorre said. "When you allow yourself to go into that, and sublimate yourself to the art, I think that's a good lesson in life. Sometimes you give up a bit to achieve more, and it's about balance and compromise, but ultimately, about keeping your eye on a goal that you think is worthwhile."
In his many years singing with Chanticleer, and this season marks his last, he said, "I've seen the whole evolution from smaller concerts at smaller venues and starting to pick up steam and hit some more notable places, get recording contracts with major labels, through the whole Grammy cycle, and all of these wonderful things, including incredible relationships like here in Chicago."
But Alatorre's favorite memories with the group, he said, are not necessarily receiving honors and awards, but witnessing the incredible power of music, as he did years ago at the Met Museum.
Another one of his fondest memories is a concert in the southwest of France during a summer festival which, "somehow the promoter forgot to promote, and so we ended up outnumbering the audience. We're in this Gothic church in the middle of the countryside outside of Poitier. In those moments, it's easy to become disheartened and to give up, but we decided for those eight people in the audience and the twelve of us, that we would have an intimate experience delving into the music, and it was magical. I still see some of those people in the States, who were visiting France at the time, and it's fun to become a little nostalgic and reminisce about the olden days when things like that happened."
"Sometimes, it's awkward political situation," that have created moving and memorable moments for Alatorre and other members of Chanticleer. He recalled a performance in Estonia during the summer of 1991, "technically, Estonia was still part of the Soviet Union; it didn't become independent for another month. The whole country was bristling with this electricity waiting for something to happen and we had picked a song of farewell to sing at the concert. When we sang it, we looked out into the audience and everyone got a little glassy-eyed, and soon everyone stood up and started joining and tears were rolling down.
"We had no idea what it meant. Afterwards, our guide said, 'How did you know to sing that song? That song doesn't just mean goodbye: that's the song everyone sang when people were being shipped off to Siberia.' By coincidence, we had plugged into the energy of the moment in the country, and in those moments you realize just how powerful the art form is."