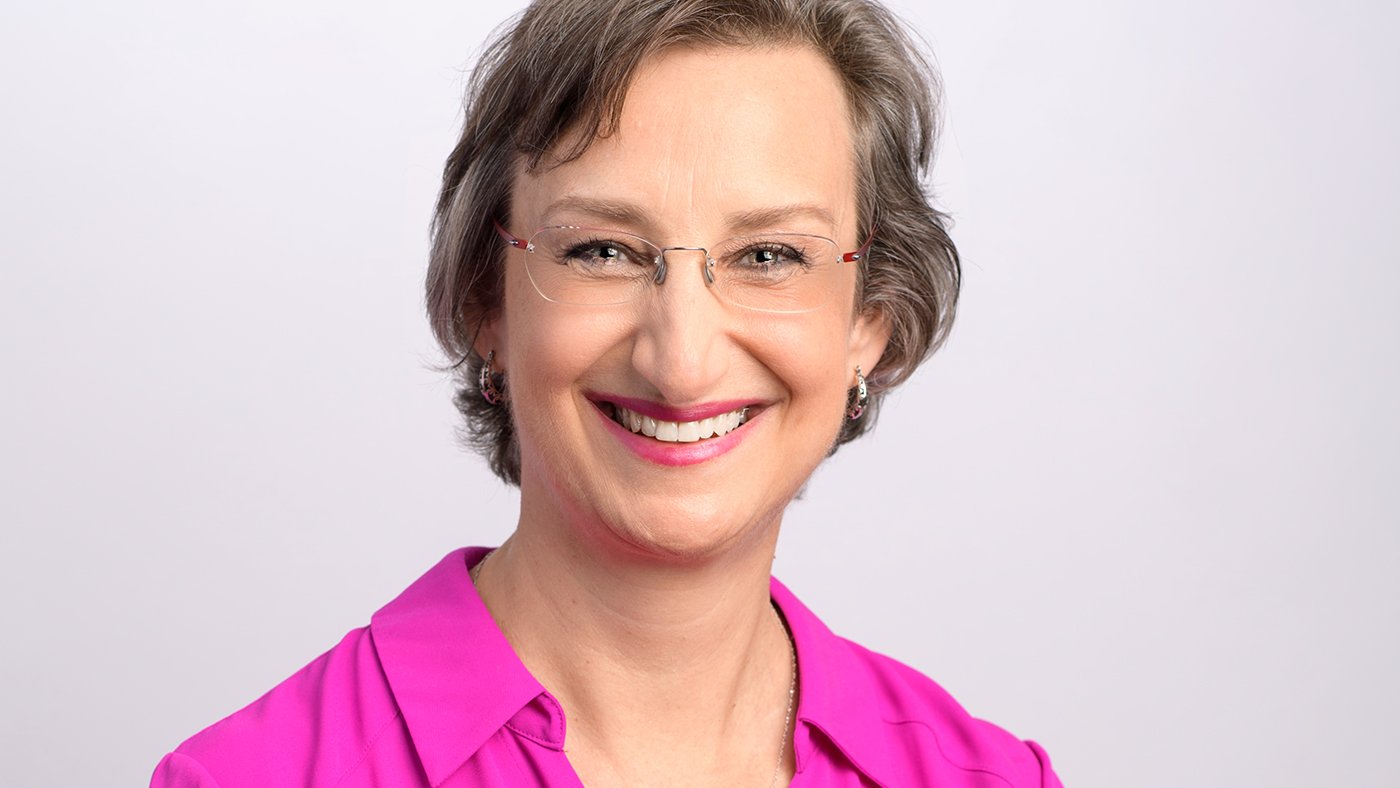 Each day of the year, I look forward to sharing my favorite New Releases with music lovers around the world. Here are my 12 favorite classical recordings of 2017.
Fantasia – Anne Akiko Meyers
---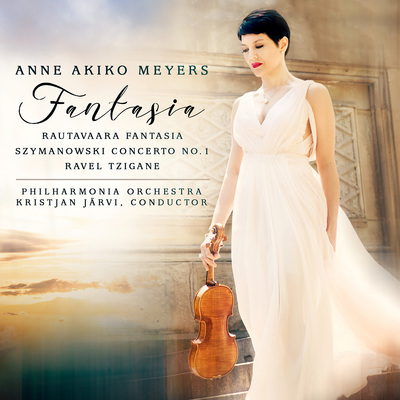 Violinist Anne Akiko Meyers has a reputation for groundbreaking programs and important commissions. Fantasia is one of her most important projects to date. The album captures the rare combination of incredible virtuosity and poetic color with iconic works by Ravel, Rautavaara, and Szymanowski. The title track, Fantasia, is Finnish composer Einojuhani Rautavaara's last major work for violin and orchestra was written for Meyers. She traveled to Finland and worked with the composer on it shortly before he died.
Voices of Defiance – Dover Quartet
---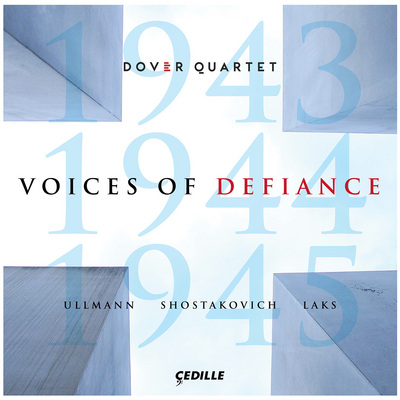 The Dover Quartet delivers a deeply felt program of three European composers' distinctive responses to the destruction and despair of World War II. Czech composer Viktor Ullmann's String Quartet No. 3, written in the Theresienstadt concentration camp in 1943, draws inspiration from Debussy and Schoenberg. The ensemble's approach to Dmitri Shostakovich's String Quartet No. 2 from 1944 emphasizes its tragic qualities. A captivating discovery for most listeners, Szymon Laks's lyrical String Quartet No. 3, written in 1945 following his evacuation from Auschwitz and liberation from Dachau, revels in folk melodies from his native Poland.
Chopin Evocations – Daniil Trifonov
---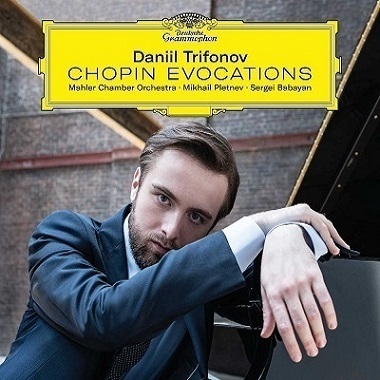 Pianist Daniil Trifonov's Chopin Evocations captures the magic of Chopin's music and traces its influence through the works of five other composers. On this double-disc set, Trifonov performs Chopin's two piano concertos and a selection of some of his earliest and latest solo works, as well as tributes to Chopin by Grieg, Mompou, Schumann, Tchaikovsky, and Barber. The album features world-premiere recordings of new orchestrations of the piano concertos by Trifonov's fellow pianist-composer Mikhail Pletnev, who conducts the Mahler Chamber Orchestra.
Many are the Wonders – ORA
---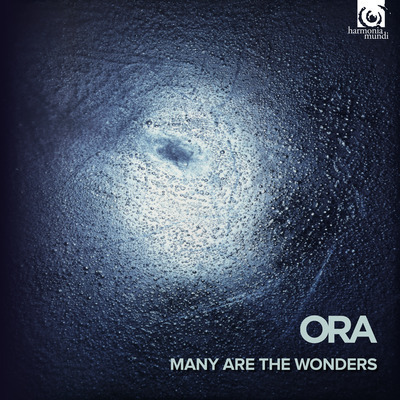 ORA is a vocal ensemble made up of some of Britain's leading singers in choral music, founded by Suzi Digby. With the 2016 album Upheld by Stillness, ORA embarked on a series showcasing renowned contemporary composers, juxtaposing their works with masterpieces from previous ages. Many are the Wonders, the second in the series, features the music of Thomas Tallis, alongside newly commissioned pieces offering personal reflections on his works.
Last Leaf – Danish String Quartet
---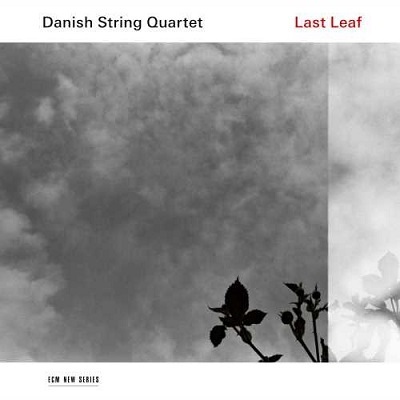 Widely recognized as one of today's most exciting chamber groups, the Danish String Quartet not only brings new insights to contemporary composition and core classical repertoire. The group also explores folk music, beguiling listeners with these sounds on record and in concert. For Last Leaf, the group returns to the texturally rich, emotionally resonant world of Nordic folk music, from medieval ballads and boat songs to dances of every sort.
In Schubert's Company – Maxim Rysanov
---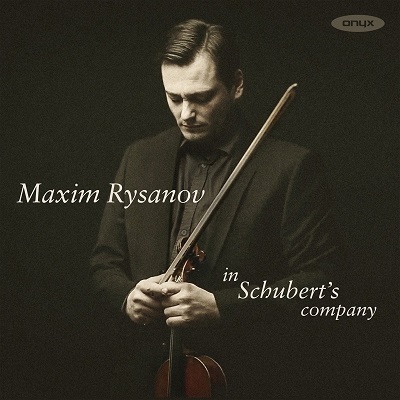 In Schubert's Company presents violist Maxim Rysanov as a soloist, conductor, arranger,  and commissioner of new music. Alongside Schubert's Symphony No. 5, Violin Sonata No. 3, and Polonaise for violin & orchestra are pieces from three contemporary composers who have drawn on Schubert as the source for their works
Philip Glass: Piano Works – Víkingur Ólafsson
---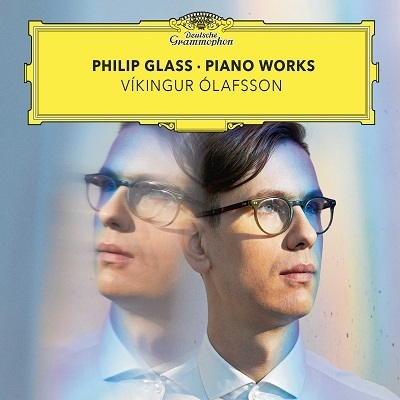 Icelandic pianist Víkingur Ólafsson pays tribute to Philip Glass, who turned 80 in 2017. Ólafsson was one of a handful of young pianists selected by Glass to perform all of his Études together in London, and the reviews were ecstatic. The Financial Times claimed, "Best of all was Ólafsson in the super-sensitive stillness of Étude 5."
Mozart Arias – Juan Diego Flórez
---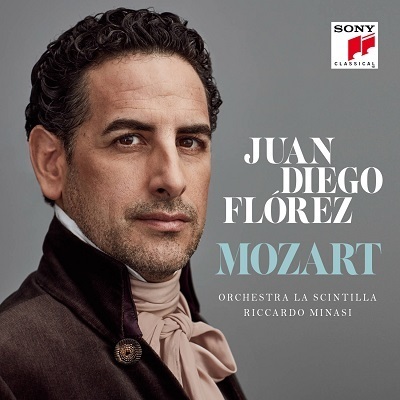 Acclaimed across the globe for the beauty of his voice and the emotional power of his performances, Peruvian tenor Juan Diego Flórez has in his career so far focused almost exclusively on the masterpieces of the bel canto repertoire by Rossini, Donizetti, and Bellini. Now, in his debut recording for Sony Classical, he turns his attention to the magic of Mozart. From his earliest studies at the conservatory in Lima to the present day, Flórez has performed Mozart's opera arias and concert works in his recitals. But this is the first time he has recorded them.
Bruckner: Symphony No. 9 – Chicago Symphony Orchestra / Riccardo Muti
---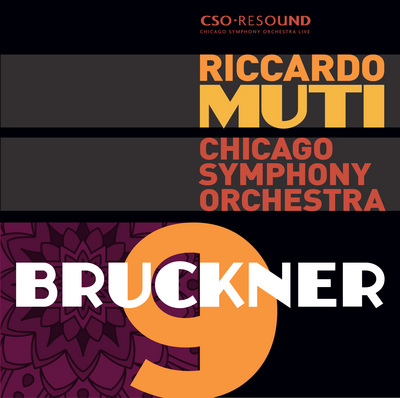 This CSO Resound release from 2017 features Music Director Riccardo Muti and the Chicago Symphony Orchestra in a compelling performance of Bruckner's Symphony No. 9. Left unfinished at the time of the composer's death in 1896, the immense work unfolds with stirring climaxes, daring chromaticism, and harmonic richness. It is perfectly executed by the CSO, long-admired for its Bruckner interpretations.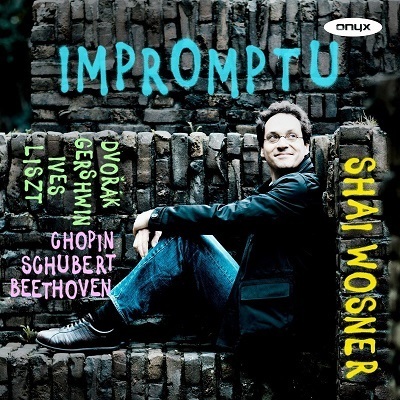 Shai Wosner asks, "What would happen if we got together Schubert, Chopin, Beethoven, Liszt, Dvořák, Gershwin, and Ives for a posthumous jam session?" The answer can be found in this fascinating and eclectic program of impromptus by an unlikely grouping of composers. Imagine each composer approaching the piano to out-do the previous improvisation.
Jubilate: 500 Years of Cathedral Music – St. Paul's Cathedral Choir
---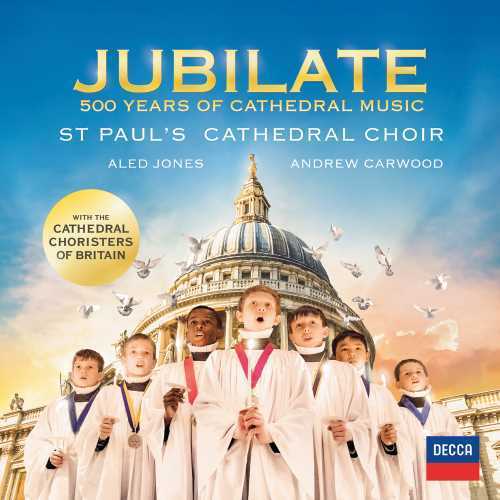 For nearly 900 years, there has been a choir of boys and adult men at London's St. Paul's Cathedral. Jubilate reveals the glories of centuries' worth of music in the cathedral's astonishing acoustics, with works ranging from Tallis to Rutter, with Handel, Mendelssohn, and more in between.
Shostakovich: Piano Concertos – Boris Giltburg
---
Shostakovich's two piano concertos span a period of almost thirty years. The youthful first concerto is a masterful example of eclecticism, its virtuoso writing enhanced by solo trumpet. Written as a birthday present for his son Maxim, the second piano concerto is light-spirited with a hauntingly beautiful slow movement. With the permission of the composer's family, Boris Giltburg has arranged the deeply personal and powerful String Quartet No. 8 for piano.