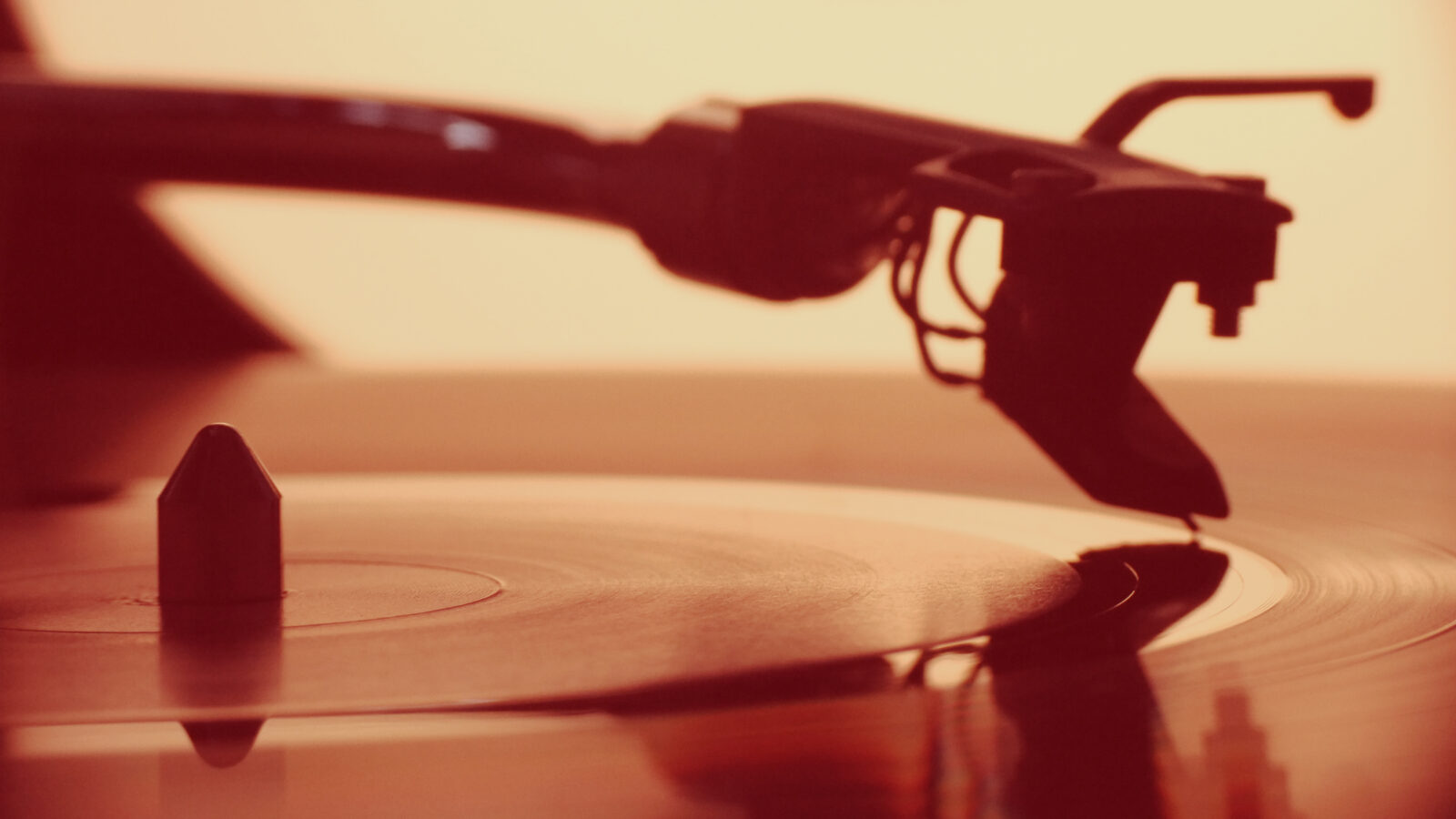 I recently wrote about the pleasures of taking the time to really listen to music. I mentioned a couple of LP's in my collection that, to my mind, benefited from that concentrated effort. I think most of these have been re‐issued as CD's, but it may be worth tracking down the LP's if only to be forced into that absurd process by which you'll insure your temporary isolation from the world. Here's more information about those records.
1. Bruckner: Symphony No. 8 in C Minor | Amsterdam Concertgebouw Orchestra/Haitink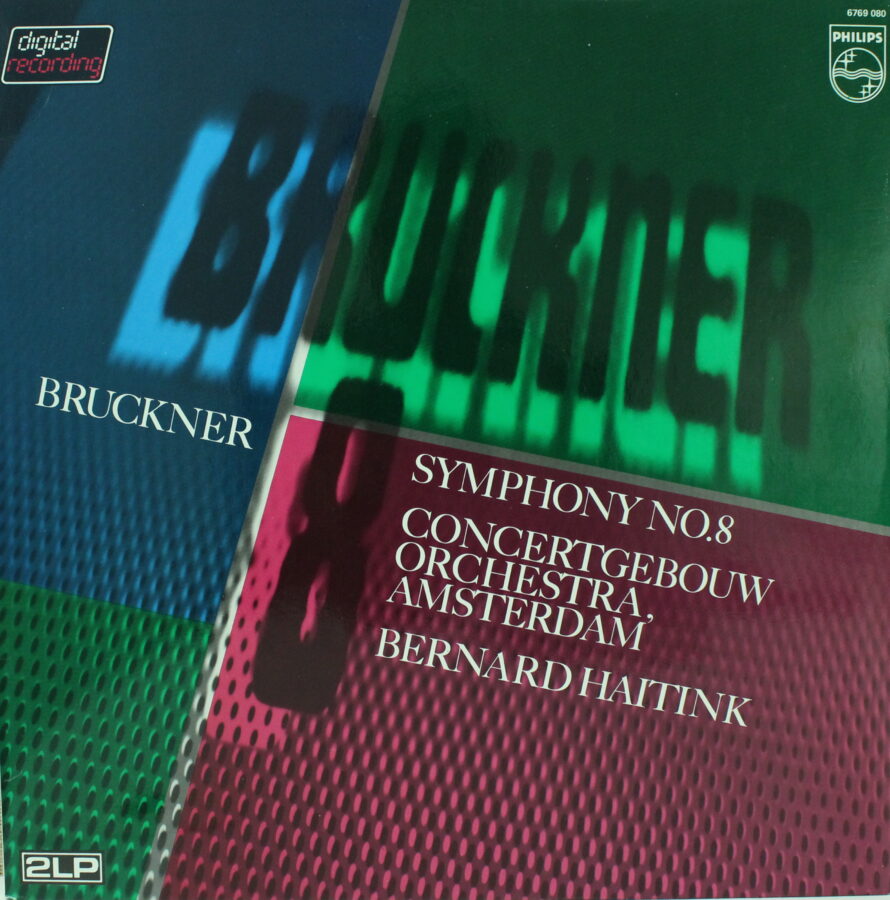 Bernard Haitink has recorded Bruckner's Symphony No. 8 three times. He clearly loves and understands the piece. This recording is from the early eighties, when Bernard Haitink was well established as music director of this great orchestra. The sound is spacious and warm. The pressing is just about perfect. The symphony is a masterpiece of structure, but romantic at its core. The third movement, marked Adagio, especially the harp entrances, will melt the coldest heart.
2. Oboe Quartets | Ray Still, Itzhak Perlman, Pinchas Zukerman, Lynn Harrell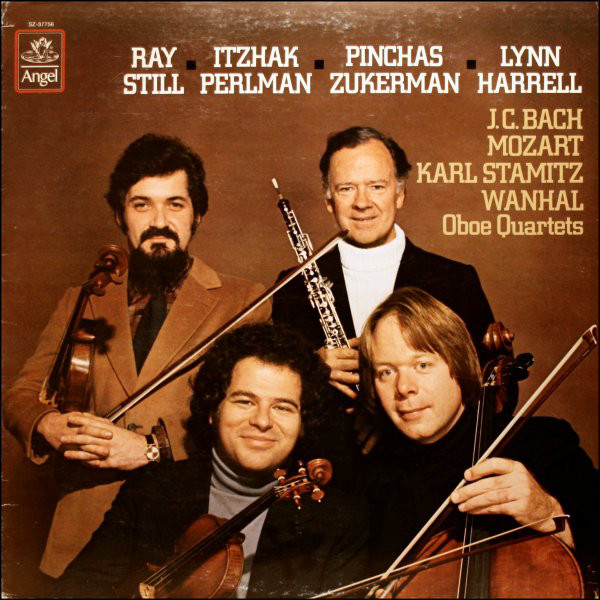 This one is worth it for the cover photo alone! However, there's great music making within. In 1981, when this record was released, Ray Still, Itzhak Perlman, Pinchas Zukerman, and Lynn Harrell were at the top of their respective games and in demand everywhere. They were not an "ensemble" that played together all the time, so the unity and beauty of their sound is even more remarkable. The phrasing and balances in the Mozart are particularly wonderful.
3. Verdi: Requiem Mass | Philharmonia Orchestra and Chorus, Carlo Maria Giulini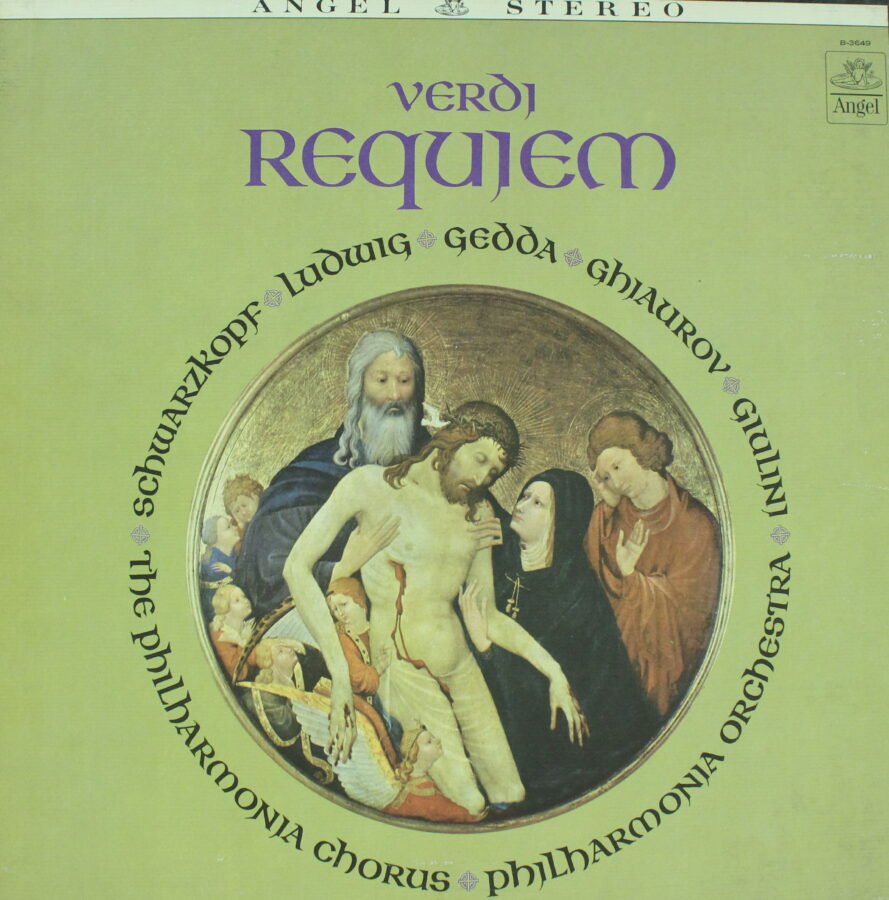 This is not your "old time" religion. This is Verdi's version, and that means plenty of drama. Toscanini knew the composer, so his version emphasizing the work's intensity is often considered the most authentic. Carlo Maria Giulini's approach was more meditative and expansive in every way. The quartet of soloists here is particularly great. The maestro brings it all together emotionally and sonically. There's plenty of drama, and yet, more reverence than can be found in any other interpretation.
4. Beethoven: Symphony No. 6 in F Major, Op. 68, "Pastoral" | Chicago Symphony, Reiner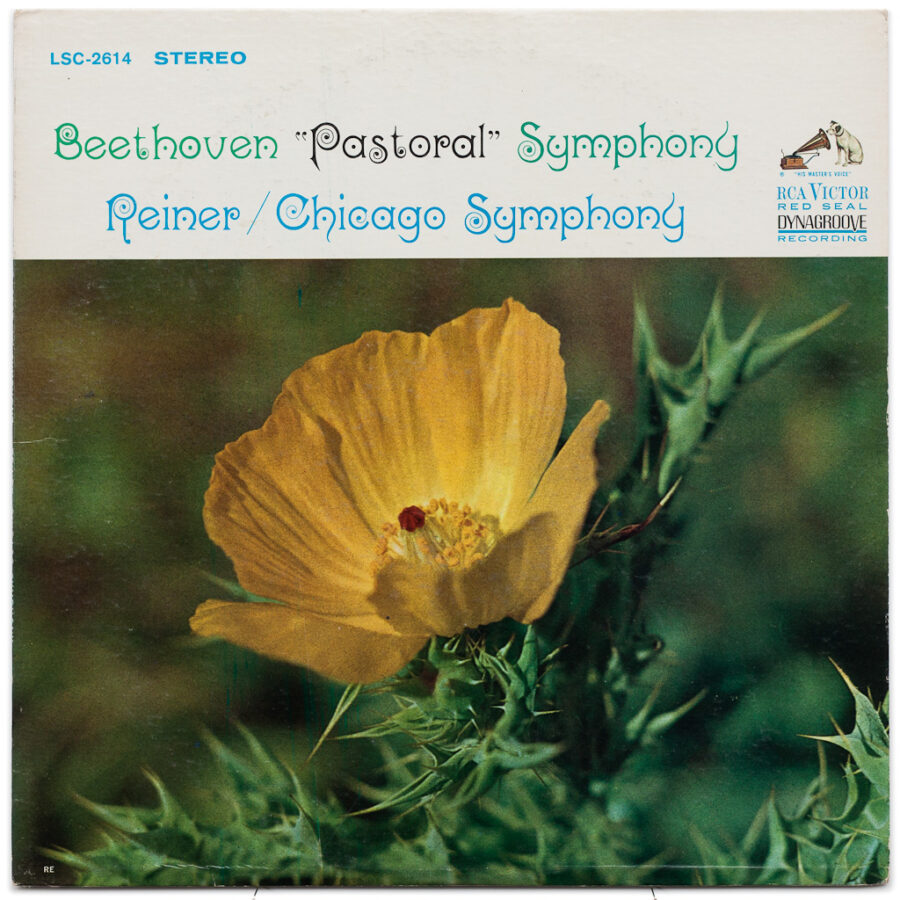 To me this is one of Fritz Reiner's best recordings with the Chicago Symphony Orchestra. It was one of his last as well. Some accused this conductor of being too cold. That's certainly not the case here. The reading has all the precision you would expect from this collaboration, but there's plenty of warmth when called for – especially in movements 2 and 5. The transition from the dancing country folk to the coming storm is just right. You'll feel all the dread, and the intensity of nature's wrath. But it's beautiful from start to finish. The sound is very good – especially for the mid 1960's.
5. Barber: Two Scenes from "Anthony and Cleopatra," "Knoxville: Summer of 1915" | Leontyne Price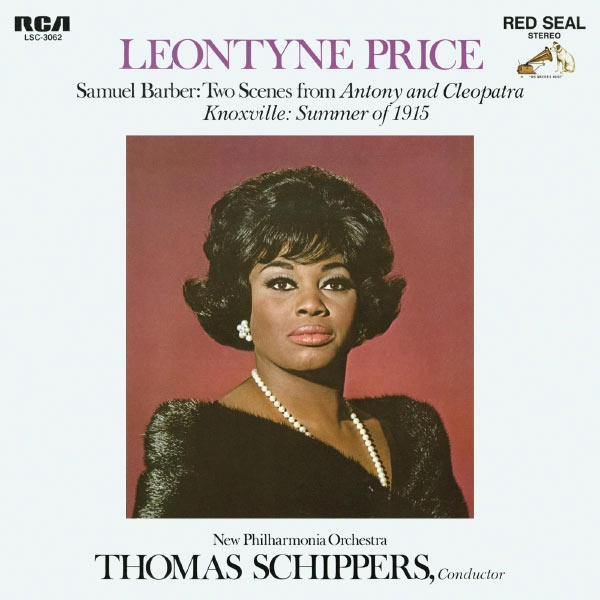 This disk is full of remarkable music making, but Knoxville: Summer of 1915 is the main draw for me. The work is probably one of the 20th century's very best examples of a successful marriage between text and music. What results is far greater than the sum of its parts. It packs an emotional wallop and feelings of recognition. Then there's Leontyne Price's voice in all its youthful splendor. Somehow, she evokes a child's precociousness and overwhelming appreciation for those she loves. This is especially moving at the very end as she sings James Agee's text about loving parents, who will do everything for their child "but will not ever tell me who I am." Leontyne Price said she closely identified with the piece, and that is as clear as can be.