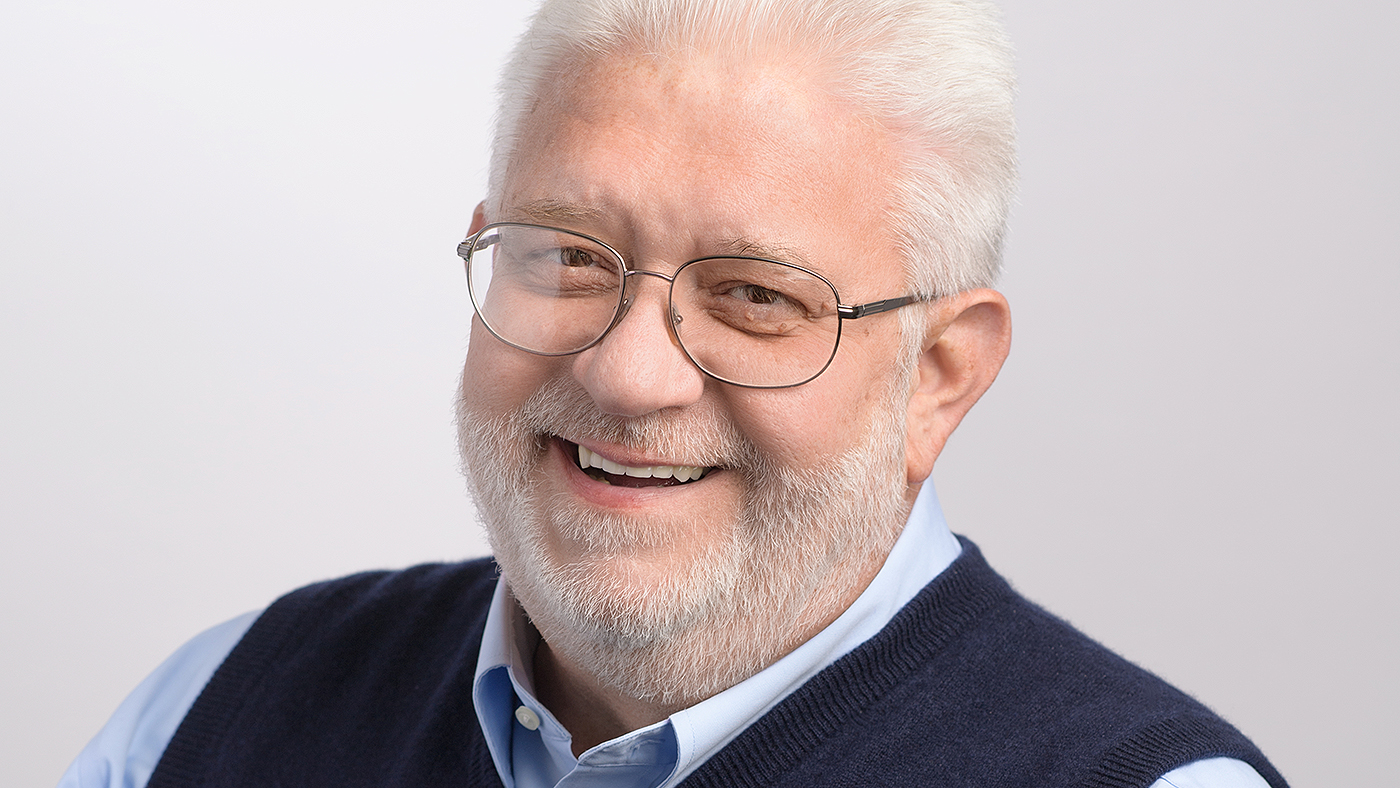 WFMT's longtime Morning Program host Carl Grapentine landed what he describes as his "dream job" by chance. He first heard about WFMT in the early 1970s from his colleagues at WQRS, a classical radio station in Detroit that modeled itself after WFMT.
Years later, while attending the Concert Music Broadcasters Association in Chicago, "I got up the courage to speak to WFMT's longtime program director Norman Pellegrini and told him about the connection between WQRS and WFMT," Carl said. "We exchanged pleasantries over the next few years and I also had the chance to meet WFMT's longtime general manager, Ray Nordstrand."
"That brings us to the summer of 1985," he remembers. "I was in Chicago for a few days so I called Norm and asked if I could stop by, say hello, and see the new WFMT studios at 3 Illinois Center. We were sitting in his corner office overlooking the lake when someone popped in and asked me, 'Did you say you were from the Detroit?  I think your radio station was sold this morning!'"
"Naturally I was shocked. Later in the day I made some phone calls and found the story to be true. But the important detail is what Norm said to the news. 'Y'know…we have an opening here!' That was late July 1985. After the exchanges of some taped auditions and an in-person interview, I was invited to join WFMT. My first day on the air was January 9, 1986."
Carl's last day as a regular WFMT host will be July 27, 2018. At 69, Grapentine will retire from full-time employment at WFMT, though he will continue to work on special projects including a podcast series.
"It's time," said Carl. "46 years in radio, including 42 years of morning shows! I'm grateful that most of my career has been here at WFMT, the world's best classical station." He continued, "I'm looking forward to continuing all the best parts of my job: a daily presence on the air, giving pre-concert lectures, and leading listeners on trips (through Travelex International)—but without getting up at 4:15!"
"How bittersweet to bid farewell to someone who has been such an integral member of our WFMT team," said the station's program director, David Polk. "All of us who start each day with Carl's unflagging joie de vivre, sharp wit, and extensive knowledge of classical music will miss him. But we're thrilled that Carl will continue to have a presence on WFMT through various digital projects."
As Carl referenced, these will include a daily classical "almanac" feature on weekday mornings, highlighting important classical events and milestones; and a podcast, coming in early 2019, of Carl's most popular commentaries. Topics include "A Funny Thing Happened at the Opera," "Sinners and Saints," and "Classical Music in the Movies."
After Carl joined WFMT in 1986, he took a break in 1990 to host mornings on the now-defunct classical station WNIB, Carl returned to WFMT in 1996, and has served as host of the Morning Program (weekdays from 6:00-10:00 am) ever since.
In addition to his duties at WFMT, Carl presents pre-concert lectures for the Chicago Symphony Orchestra, Lyric Opera of Chicago, Music of the Baroque, and many other groups. He has also performed as narrator with the Chicago Pro Musica (members of the CSO) and hosts concerts for numerous community orchestras and bands.  He has been the host for the nationally-syndicated broadcast concerts of the Montreal Symphony Orchestra on the WFMT Radio Network, and he hosts the National Concert Band Festival in Indianapolis each spring.
An alumnus of the University of Michigan School of Music, Carl has been the "stadium voice" of the University of Michigan Marching Band for forty-eight seasons – his voice being heard on national telecasts of sixteen Rose Bowls and numerous other bowl games. In 2006, he also assumed the responsibilities of game announcer at Michigan Stadium.
An accomplished conductor and singer, Carl has many years of experience as a church music director.  Currently he sings in the choir of Grace Lutheran Church in River Forest.  He also has sung the national anthem for professional and collegiate sporting events at Wrigley Field, Comiskey Park (now Guaranteed Rate Field), Tiger Stadium, the Pontiac Silverdome, and the University of Michigan's Crisler Arena.