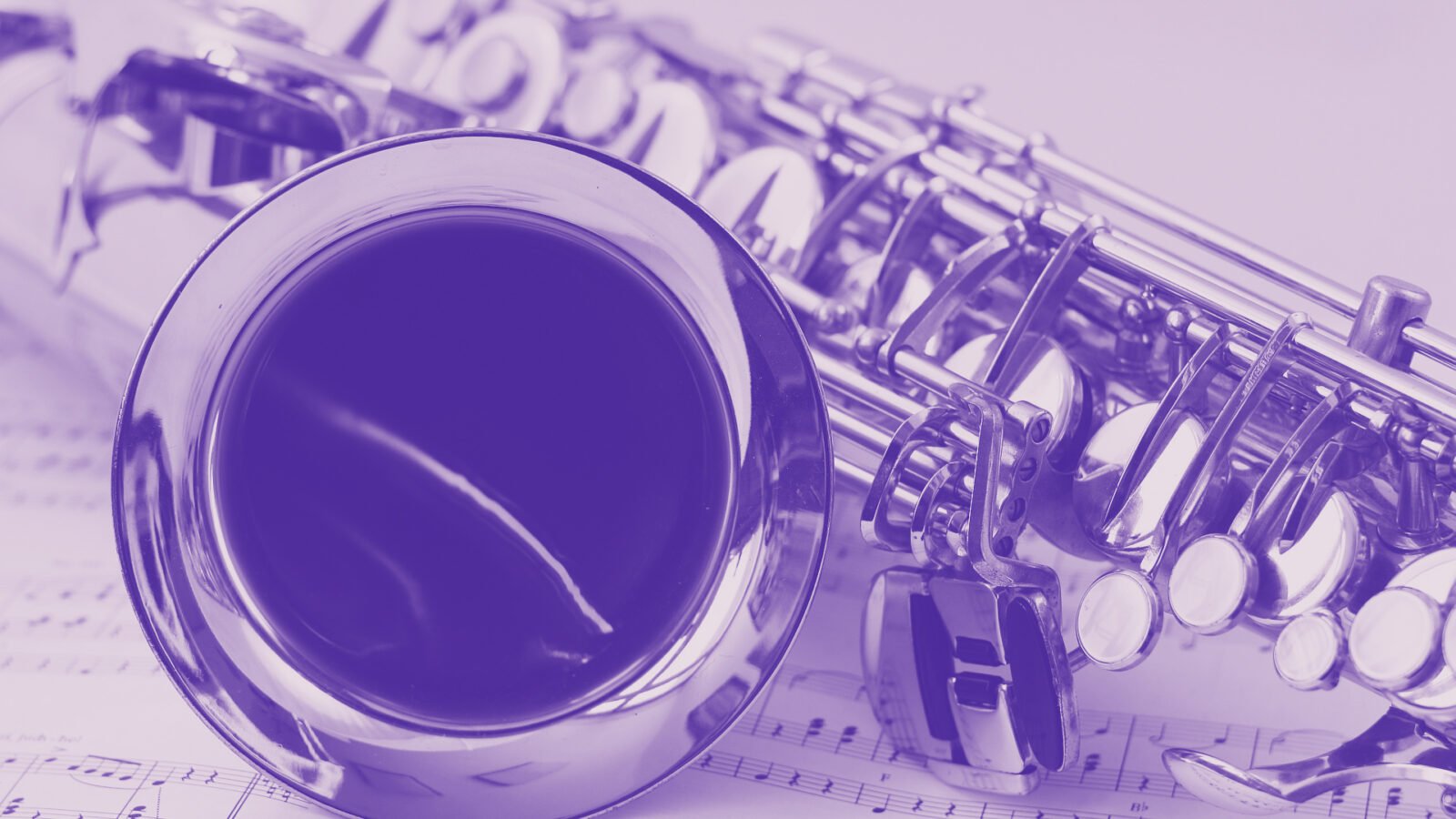 The saxophone is still seen as the new kid on the block in classical music. Invented in 1846 by Adolphe Sax, the saxophone came after composers like Mozart and Haydn, both of whom wrote for wind instruments. Though it seems like we can only count on our hands the number of times we see the saxophone in the concert hall — think of An American in Paris by Gershwin or Boléro by Ravel — the instrument does have a robust and diverse classical repertoire. From music inspired by jazz to the avant-garde and everything in between, the versatility of the classical saxophone deserves recognition.
Discover 11 standout classical saxophone pieces below! Jump to playlist
---
1. Jacques Ibert: Concertino da Camera for alto saxophone and 11 instruments
Marcel Mule, nicknamed Le maître or "The Master," cemented the saxophone's presence in the classical world. In 1942, Mule was appointed professor of saxophone at the Paris Conservatory, a position that had not been filled since 1870 (by Adolphe Sax himself). Mule's unforgettable tone and impeccable technique continue to inspire saxophonists today. Listen to Mule's iconic 1930s recording of the first movement from Jacques Ibert's Concertino da Camera, a staple of the French saxophone repertoire.
---
---
---
---
2. Paul Creston: Sonata for Alto Saxophone and Piano, Op. 19
If you walk into any school of music during audition season and stand outside of a saxophonist's practice room, chances are you will hear excerpts from Paul Creston's Saxophone Sonata. Dedicated to American saxophonist Cecil Leeson and composed in a classic sonata form, the piece contains elements for students and professionals alike to perfect technique and musicality.
---
---
---
---
3. Jules Demersseman: Fantaisie sur un thème original, Op. 32
Jules Demersseman was a 19th century French flutist who also happened to compose one of the first showpieces for the classical saxophone. Written in 1862, Fantaisie sur un thème original is a theme and variations work that highlights the blazing technical capabilities of the saxophone.
---
---
---
---
4. Alexander Glazunov: Saxophone Quartet, Op. 109
Glazunov is known for his violin concerto, but he also composed for saxophone — he wrote a concerto and a quartet for the instrument. The 1932 quartet was dedicated to Marcel Mule's ensemble, and it still serves as a foundational piece for saxophone chamber music.
---
---
---
---
5. Frederick L. Hemke (arr.): Simple Gifts
The saxophone is the wind instrument most often associated with the human voice. From the highest soprano saxophone to the lowest baritone saxophone, the instruments' singing qualities are perfect for vocal transcriptions and arrangements.
Frederick Hemke, the first American saxophonist to win a Premier Prix or "First Prize" from the Paris Conservatory and long-time Northwestern University professor, exemplifies the lyric potential of the instrument in his own arrangement of a familiar Shaker melody.
---
---
---
---
6. Ingolf Dahl: Concerto for Alto Saxophone and Wind Orchestra
Ingolf Dahl's Concerto for Alto Saxophone and Wind Orchestra is one of the most celebrated concerti for the instrument. Sigurd Rascher, another leading 20th century saxophonist, premiered the piece with the University of Illinois Concert Band in 1949. The haunting and lush work is said to have brought Igor Stravinsky to tears.
---
---
---
---
7. Heitor Villa-Lobos: Fantasia for Soprano Saxophone
Brazilian sonorities and rhythms are a perfect match for the saxophone. Heitor Villa-Lobos' imaginative Fantasia has not only been performed on soprano saxophone but also on tenor saxophone.
---
---
---
---
8. Florent Schmitt: Légende for alto saxophone and orchestra, Op. 66
Elise Hall, a wealthy socialite who lived in Boston, commissioned many composers, including Claude Debussy, to write for the saxophone in the late 19th and early 20th centuries. Florent Schmitt's Légende, a 1918 Hall commission, is a wonderful example of French impressionism.
---
---
---
---
9. David Maslanka: Concerto for Alto Saxophone and Wind Ensemble
David Maslanka's music is deeply spiritual and is particularly inspired by nature. In the first movement from his saxophone concerto, Maslanka noted that a walk through a field in Montana, the state he lived in for many years until his death in 2017, presented poetic images of "Fire in the earth / Snow in the heavens / New green grass in the middle of November."
---
---
---
---
10. Luciano Berio: Sequenza IXb
Luciano Berio composed 14 sequenzas or "sequences" for solo instruments and voice, and Sequenza IXb was adapted from clarinet to alto saxophone. Like his other pieces, Berio's saxophone sequenza explores the limits of the instrument with a variety of extended techniques and challenges for the musician.
---
---
---
---
11. John Adams: Saxophone Concerto
It's not every day a Pulitzer Prize-winning composer writes a saxophone concerto, but John Adams' work has set a new precedent for the repertoire. Though it's impossible to ignore the jazz elements in the piece, Adams did not strive for a strict "classical" or "jazz" sound — rather, he intended to write an "expansive statement for an instrument that is still looking for its rightful place in the symphonic repertory." Saxophonist Timothy McAllister and the St. Louis Symphony's Grammy Award-winning recording makes a compelling statement.
---
---