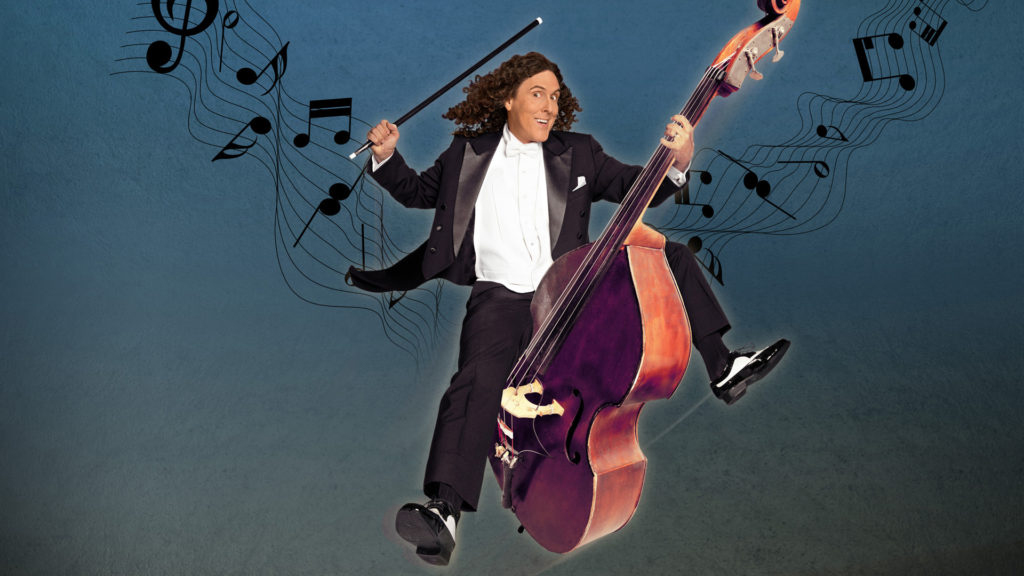 "Weird Al" is coming to Ravinia! Yankovic, the Grammy Award-winning singer, songwriter, producer, and satirist, will make his Ravinia Festival debut on July 28, 2019, as part of his Strings Attached tour. Subtitled "A Rock and Comedy Symphonic Experience," the tour marks his first performances with a full orchestra in his more than 40-year career. At Ravinia, Yankovic will perform with the Ravinia Festival Orchestra and conductor Arnie Roth.
Weird Al has won four Grammys and has received fifteen nominations. He is one of four artists to have singles debut at #1 on the Billboard Top 40 over each of the last four decades (with the others being Michael Jackson, Madonna, and U2). His hit songs like "Eat It," "Yoda," "White & Nerdy," "Canadian Idiot," and "Like a Surgeon" exemplify his specific and irreverent comedy music stylings.
The complete Ravinia Festival season will be announced on March 14; tickets for the Strings Attached show and the entire season will go on sale in May 2019.