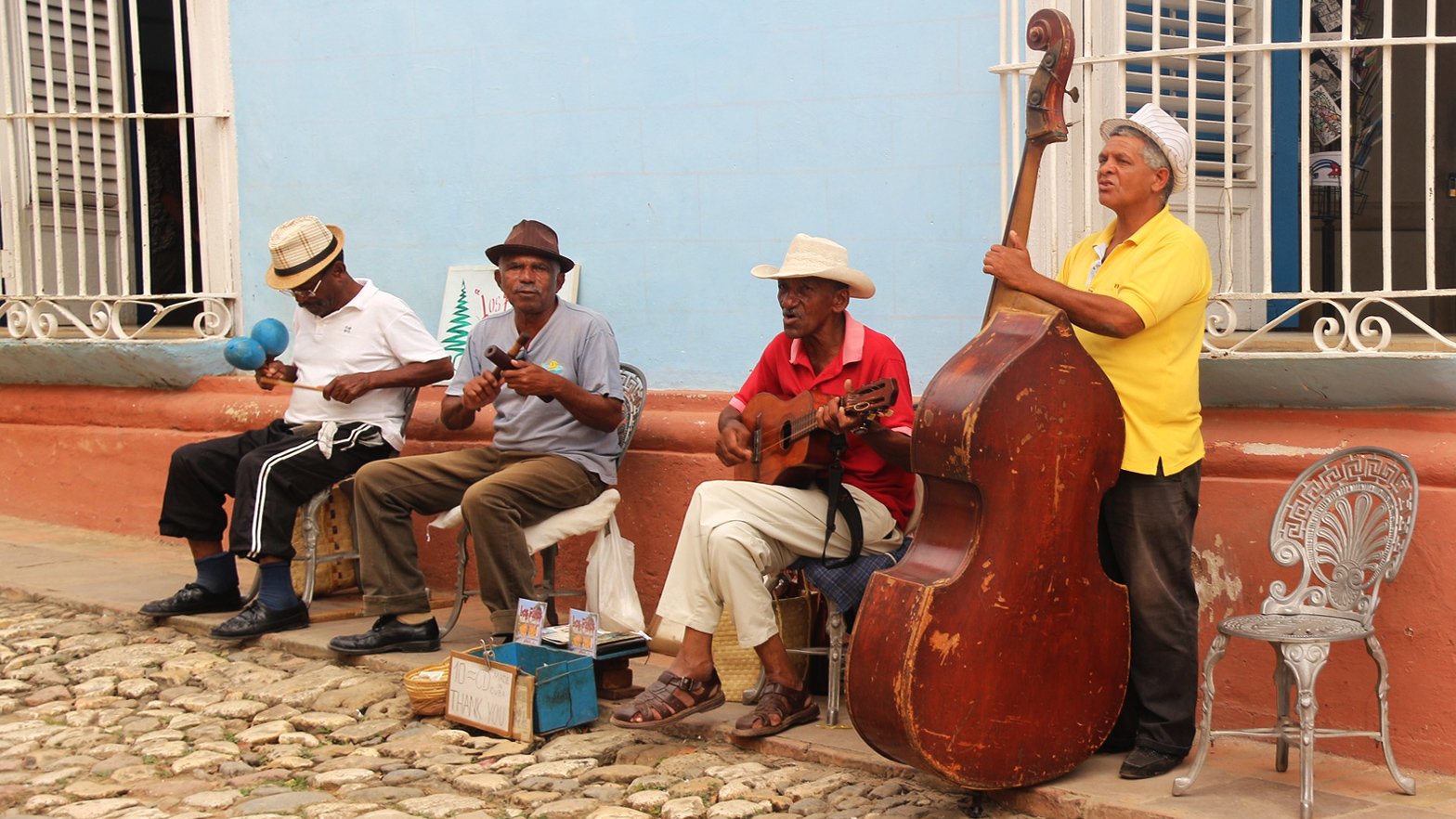 Skirts sway at Tio Pedro's party as my partner spins me to the lively salsa music. Tio Hector then pulls out the congas and maracas, adding flair to the song as friends join in to play along. The floor creaks with the steps of people dancing to the rhythm in the summer heat.
Being a first-generation Cuban-American woman of color, I am proud of my family, my heritage, and of Latin-American music. Salsa, reggaeton, cumbia, and Latin trap have been a regular part of my life as well as contemporary L-A artists like Marc Anthony, JLo, Becky G, and Bad Bunny. What these artists have in common is that they all draw inspiration from their Latino heritage and incorporate it into their music.
Yet, when I think about a classical composer, an image of an old man in a wig comes to mind. I was surprised when I learned that there are so many successful Latin-American composers, who despite their undeniable success in the classical world get little recognition outside of it. I wanted to know more about how these artists were inspired to pursue classical music. In my research, I discovered three Cuban-born composers who stood out to me: Ernesto Lecuona, Paquito D'Rivera, and Tania León.
Ernesto Lecuona (1895–1963) laid the foundation for the music I grew up listening to. The Habanero composer's signature song, "Malagueña," features the steady strum of a guitar and heavy piano chords, which makes me feel a sense of pride in myself and my Latino heritage. "Malagueña" has since taken on many forms and has even influenced the salsa music we hear today. I have Lecuona to thank for being the source of fun and happiness experienced at my family gatherings.
---
---
At the young age of 17, Paquito D'Rivera (1948–) became a featured solo clarinetist and saxophonist for the Cuban National Symphony Orchestra, and later went on to win 14 Grammys. I feel a sense of joy as I reflect on D'Rivera's music. I remember listening to his album Kites Over Havana in the car with my parents. His appeal is universal as my mom taps along to the rhythm while we listen to his piece, "Wapango." D'Rivera took his influence from huapango, a traditional Mexican folk dance. D'Rivera's composition combines traditional, jazz, and classical influences.
---
---
As a co-founder and the first music director at the Dance Theater of Harlem, Tania León (1943–) is someone I admire for her hard work and dedication to her art. For her ballet Inura, León was honored with Grammy and Latin Grammy nominations. In an interview, Tania León speaks about how she was inspired by her family and her Cuban roots. Her Latina pride is evident in her music and inspires me to work hard on my education for my family, who gave up their lives in Cuba to better mine.
---
---
Each of these composers have a talent that will inspire many to stick close to their Latino heritage. I know for sure that they have inspired me.
---
Yireen Alberto is a senior at ITW David Speer Academy. She participated in the Speer Academy Senior Internship Program at WFMT from October to April. During the internship, Miss Alberto worked on audio post production, Facebook Live production, and this web post. She plans to attend University of Illinois Urbana-Champaign in the fall.