Starting this July, WFMT will give you a daily connection to the amazing wealth and variety of classical music in the Chicago region. Music in Chicago will now be heard weekdays at noon, featuring concert and commercial recordings by area soloists and ensembles. This Monday, we're sharing a program of new music by the Wicker Park Choral Singers. On Tuesday, we'll hear Mendelssohn performed by Camerata Chicago. On Wednesday, we'll take you downtown to Chicago's Cultural Center for a live Dame Myra Hess Memorial Concert featuring pianist YinJia Lin, and on Thursday and Friday, we'll hear the Elgin Symphony Orchestra perform the music of Aaron Copland in celebration of Independence Day.
---
Monday, July 1 — Wicker Park Choral Singers
In April 2019, the Wicker Park Choral Singers presented the program "Journey to Begin," exploring the themes of travel and movement across a range of contexts and situations. It featured living composers who are using their music to address issues facing an increasingly complex world.
Music
she took his hands by Nicholas Cline
As on Wings by Leonard Enns
Irish Blessing by Kelsey Hohnstein
---
Tuesday, July 2 — Camerata Chicago
Founded in 2003, Camerata Chicago is a chamber orchestra equally at home in intimate settings as well as in larger venues, performing the rich tapestry of diverse chamber orchestral repertoire that includes newly commissioned works. This performance of Mendelssohn's Hebrides Overture comes from their concert in January 2019 at Wheaton College, conducted by Drostan Hall.
Music
The Hebrides Overture by Felix Mendelssohn
---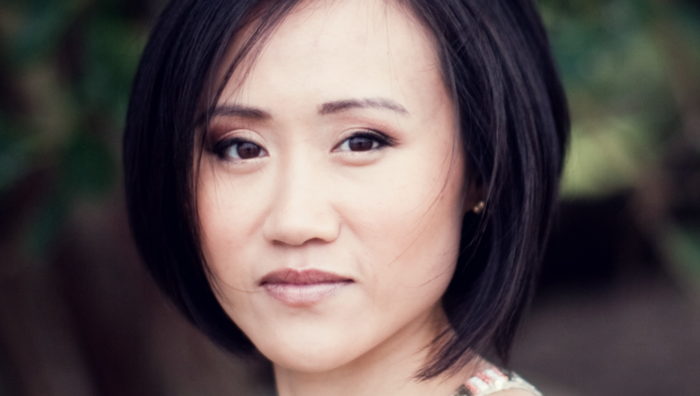 Wednesday, July 3 — Pianist YinJia Lin
Chinese pianist YinJia Lin makes her appearance on the Dame Myra Hess Memorial Concert Broadcasts with works of Scarlatti, Chopin, and Ginastera live from the Chicago Cultural Center. Lin has drawn international attention since her concerto debut at the age of 15 with the Hong Kong Sinfonietta.
Music
Sonatas by Domenico Scarlatti
Ballade No. 1 in G Minor, Op. 23 by Frédéric Chopin
Piano Sonata No. 1, Op. 22 by Alberto Ginastera
---
Thursday, July 4 — Elgin Symphony Orchestra
Named "Orchestra of the Year" an unprecedented four times by the Illinois Council of Orchestras, the Elgin Symphony Orchestra is respected for exceptional performance, innovative education programs, and community outreach initiatives. Andrew Grams was selected as Music Director for the ESO in June 2013 after a two-year, international search. Thursday and Friday, we'll hear music of Copland from the ESO's concert in May 2019.
Music
"Hoe-Down" from Rodeo by Aaron Copland
---
Friday, July 5 — Elgin Symphony Orchestra
Composer Aaron Copland is known for unique harmonies that created a quintessential American sound and evoke the vast American landscape. Having written music for ballets like Billy the Kid and Rodeo, his Symphony No. 3 combines his distinctive sound with the symphonic form. The fourth movement includes the theme from a prior work, Fanfare for the Common Man, which has become a patriotic standard.
Music
Symphony No. 3, IV. Finale by Aaron Copland
---