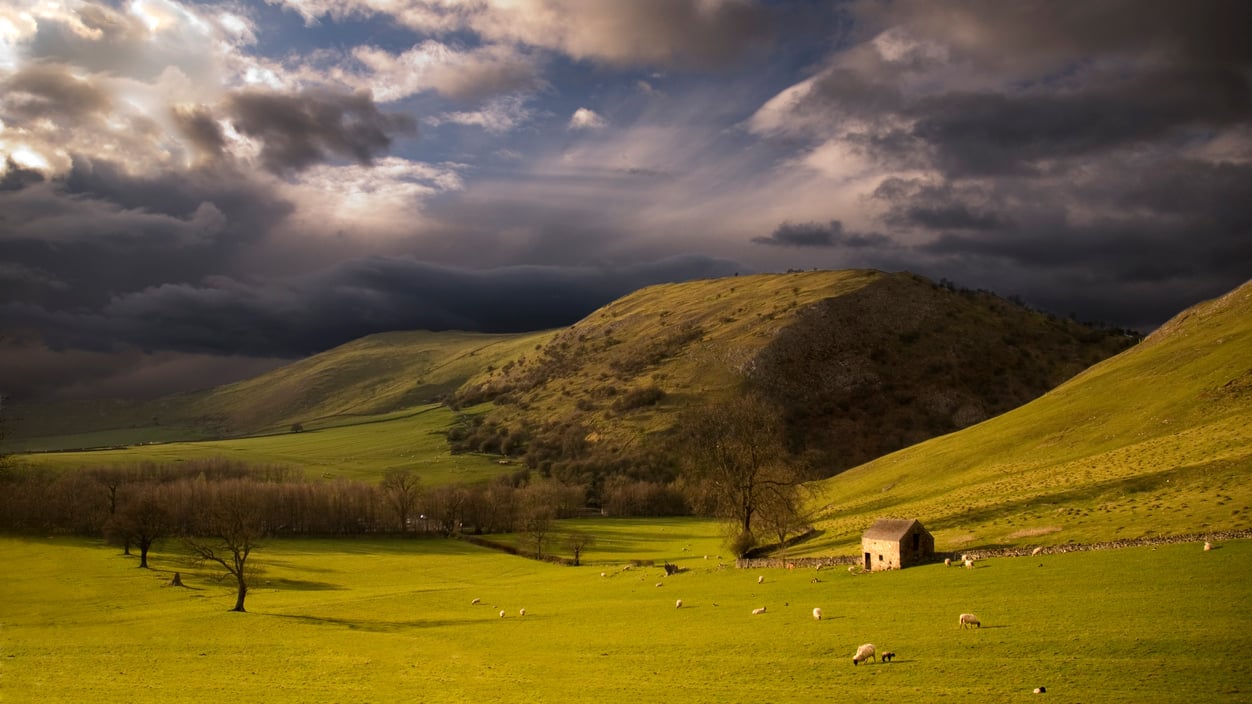 Some of the most beautiful music ever composed originates from or was inspired by the British Isles. Weekend morning program host Maggie Clennon Reberg and Introductions host and producer Michael San Gabino have selected some of their favorites in this great British playlist!
Maggie and Michael have both spent some time across the pond this summer! Maggie will make her annual tour with Chamber Opera Chicago and Michael covered the 2019 Glyndebourne Opera Festival for WFMT. From a unique arrangement of a carol by Gustav Holst to a stunning excerpt from an oratorio by Sir Paul McCartney, pour yourself a cup of tea and enjoy the diverse soundscapes of Great Britain!
---
The Pirates of Penzance Overture by Arthur Sullivan
Though the coastal town of Penzance is further south than Maggie's stop in Portsmouth, this overture is nothing but a jolly good time!
---
---
Ubi Caritas by Paul Mealor
This a cappella setting of the famous Gregorian hymn by Welsh composer Paul Mealor was commissioned for the royal wedding of Prince William and Catherine Middleton in 2011. Imagine the gorgeous harmonies in the stunning Westminster Abbey.
---
---
"Calm Sea in Summer" from Sea Sketches by Grace Williams
Grace Williams is perhaps the most famous female Welsh composer, and she was a student of Ralph Vaughan Williams. This suite for string orchestra perfectly depicts the British seas, and the piece was dedicated to Williams' parents.
---
---
Movements II and III from Dance Movements by Philip Sparke
The London-born composer Philip Sparke is one of today's foremost composers for wind ensemble. His large-scale work, Dance Movements, was commissioned and recorded by the US Air Force Band in 1996. The second movement features the woodwind section in a jaunty English dance; the third movement highlights the brass section in a soaring ballad, paying homage to the great British brass tradition.
---
---
Introduction and Allegro for Strings by Sir Edward Elgar
A great British playlist would not be complete without some music by Elgar! This piece for strings was composed for the recently-founded London Symphony Orchestra in 1905.
---
---
Liverpool Oratorio by Sir Paul McCartney
Handel is not the only composer of English oratorios — a former Beatle tackled the form in 1991. Sir Paul McCartney's loosely-autobiographical Liverpool Oratorio was composed to celebrate the Royal Liverpool Philharmonic Orchestra's 150th anniversary. The piece explores life along the River Mersey and Irish Sea.
---
---
Isle of Bliss by Einojuhani Rautavaara
Rautavaara was a Finnish composer, and while this piece was not composed with Great Britain in mind, it is highly evocative of the sea gull calls and crashing surf on the Isle of Wight.
---
---
The Marriage of Figaro Overture by Wolfgang Amadeus Mozart
Mozart's music has been a staple of the Glyndebourne Festival in the Sussex countryside since the festival began in 1934. This historic recording features the Glyndebourne Festival Orchestra under the direction of the festival's first music director, Fritz Busch.
---
---
The Suite from Downton Abbey by John Lunn
The hit television series Downton Abbey is set to iconic and award-winning music by Scottish composer John Lunn. This music strongly evokes the glorious countryside estate and will surely get you ready for the upcoming Downton Abbey movie!
---
---
O Radiant Dawn by James MacMillan
Scottish composer James MacMillan has written music for a variety of mediums, particularly for voice. O Radiant Dawn is an excerpt from his Strathclyde Motets, intended for communion.
---
---
"Youth and Love" from Songs of Travel by Ralph Vaughan Williams
This song cycle is a musical exploration of the English countryside set to poetry by Robert Louis Stevenson. Maggie's preferred recording is by the Welsh bass-baritone, Sir Bryn Terfel.
---
---
In the Bleak Midwinter by Gustav Holst, arr. Sheku Kanneh-Mason
Cellist Sheku Kanneh-Mason became an overnight sensation after his moving performance at Prince Harry and Meghan Markle's wedding in 2018. This selection is Sheku's virtuosic arrangement of Holst's classic carol In the Bleak Midwinter.
---
---
Enjoy the full playlist here!
---