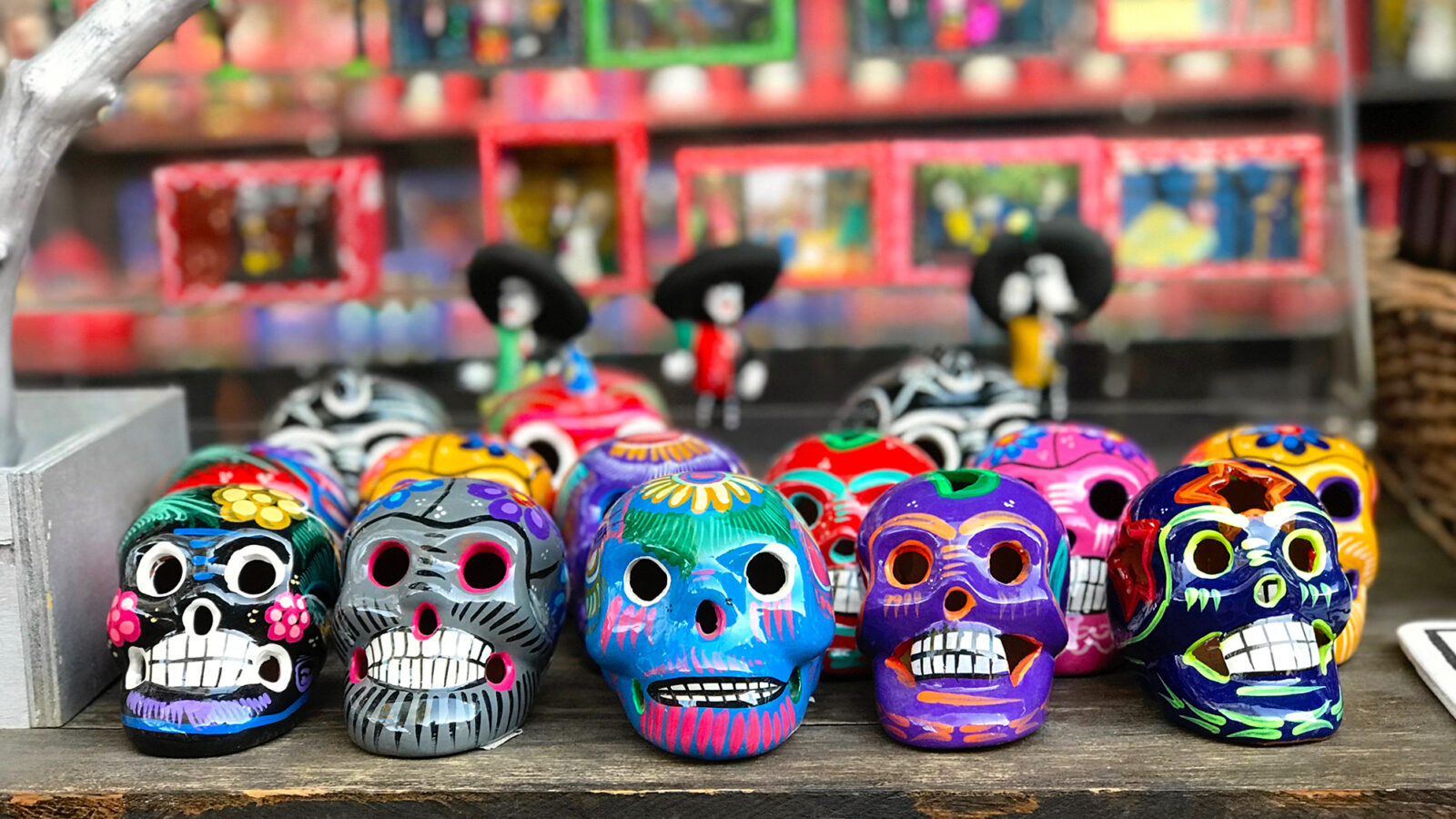 El Día de los Muertos, or Day of the Dead, is NOT Halloween. Often confused with the "spooky" holiday, Día de los Muertos, celebrated from October 31 to November 2, honors loved ones who have died and is an intergenerational coming together of families. The holiday is celebrated throughout Latin America, so there are many different customs representing different countries and regions.
In Chicago, we are most familiar with the Mexican tradition, which features ofrendas: displays on altars that include pictures, food, drink, flowers, and calaveras, or sugar skulls. Families pray together and tell stories of loved ones who have passed. When the night concludes, the food and drink on the altar is consumed by the family and dancing and music begins.
Below you will find some of the many events and celebrations Chicago has to offer to celebrate these days of remembrance.
---
Día de los Muertos Ofrenda
Runs till November 2 • Albany Park Community Center; 5101 N. Kimball Ave. • Free • Link
Now in its second year, this event allows families who've been affected by violence in Chicago to place ofrendas on a public altar. Hosted by Israel's Gifts of Hope, Moms Demand Action- Lincoln Square, and the Albany Park Community Center, the display aims to raise awareness of violence in Chicago and engage the community while honoring loved ones. The event ends on November 2 at 2:00 pm with a family movie day: Disney's Coco will be shown, popcorn and refreshments will be served.
---
13th Annual Carrera de los Muertos
November 2, starting at 8:00 am • Benito Juarez Community Academy; 1450 W Cermak Rd. • Race registration closed but free to the public • Link
The only 5k that runs through the Pilsen neighborhood, Carrera de los Muertos (Race of the Dead), promotes health and wellness and is also a celebration of Día de los Muertos. Join the crowd and cheer on the runners with mariachis, traditional folkloric dance groups, and Chicago House DJs. There is plenty of kids' activities, as well as Mexican and Latin American food and drink.
---
Día De Los Muertos Celebration
November 2, 12:00 pm-4:00 pm • Antique Taco Bridgeport; 1000 W 35th St. • Free • Link
A celebration of the Day of the Dead replete with food trucks (including Antique Taco, Tamale Spaceship, Big Mich, and Butter Dough), crafts, and music. This family-focused event is sure to be delicious and present a learning experience for children.
---
Muertos de la Risa, Juntos We Rise
November 2, 2:00 pm-6:30 pm • Dvořák (Anton) Park; 1119 W. Cullerton St. • Free • Link
Join the longest-running Día de los Muertos celebration in Chicago with an evening of spectacle and ancestral remembrance. Hosted by SGA Youth and Family Services and Elevarte Community Studio, the celebration will feature face-painting, hands-on craftmaking, performances, street-level ofrendas and a community procession. Bring your walking shoes, your muertos inspired attire, and/or your own mobile ofrenda — and help fill the neighborhood with joy and laughter.
---
Día de los Muertos: Love Never Dies Ball
November 2, 6:00 pm-10:00 pm • National Museum of Mexican Art; 1852 W 19 St. • $125 online/$150 at door (21+) • Link
This masquerade at the National Museum of Mexican Art features live music, dancing, culinary treats, beverages, and prizes. While celebrating, you can also view the museum's La Muerte Niña: Day of the Dead exhibition. Proceeds from the event help support the National Museum of Mexican Art.
---
Maxwell Street Market: Día de los Muertos
November 3, 10:00 am-2:00 pm• 800 S. Desplaines St. • Free • Link
The historic Maxwell Street Market celebrates Día de los Muertos with live music, food, and art workshops. Create your own altars, ofrendas, and sugar skulls, or join the Papel Picado workshop.
---