Note: these performances were rebroadcast on August 29, 2020, with updates from the below performers.
On Saturday's live broadcast, we feature four musicians from Chicago Musical Pathways Initiative (CMPI). Made possible through a $3.5 million grant from The Andrew W. Mellon Foundation, CMPI strives to build equality in classical music and provides training for diverse, dedicated musicians. The organization, in collaboration with nearly 30 Chicago music organizations, identifies and develops gifted musicians from under-represented backgrounds in order to attend a top-tier conservatory, college or university classical music program, and, ultimately, establish careers as professional musicians.
In their first year, CMPI welcomes 50 musicians from 36 Chicago zip codes. Today, we feature 17-year-old bassoonist Abigail Lopez of Aurora; 14-year-old cellist Jonathan Miller of Chicago (South Shore); 17-year-old oboist Oliver Talukder of Glenview; and 14-year-old violinist Sameer Agrawal of Chicago (Albany Park).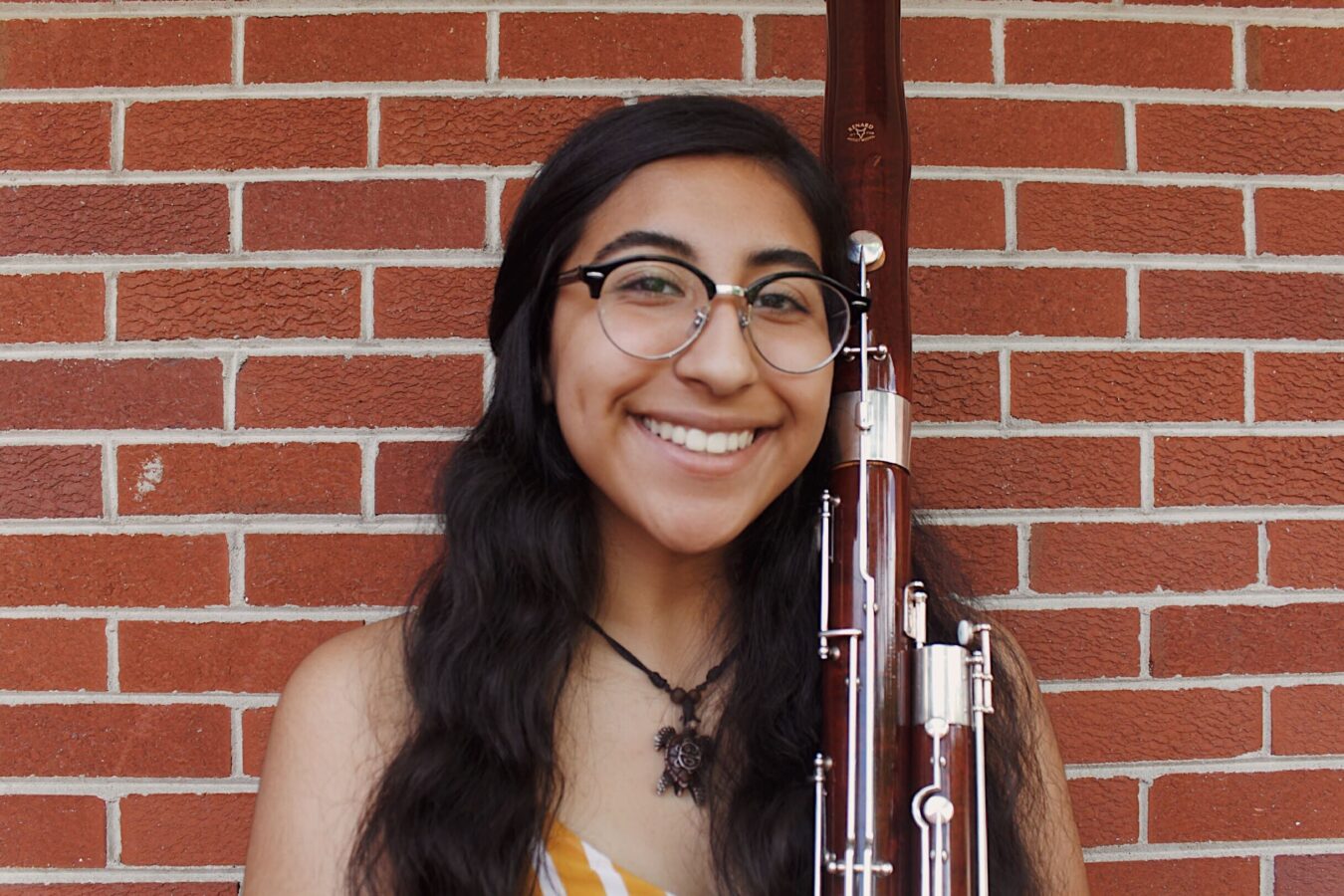 Abigail Lopez, a senior at West Aurora High School in Aurora, Illinois, has been playing bassoon for five years. She has been a part of many local youth symphonies including the Fox Valley Youth Symphony Orchestra, Youth Symphony of DuPage, Protégé Philharmonic, Elgin Youth Symphony Orchestra, and is now in her second season with the Chicago Youth Symphony Orchestra. Along with playing in the CYSO, Abigail is also involved in CYSO's Chamber Orchestra, Chamber Music Program, and Ambassador Program. Additionally, she won the Excerpt Competition for CYSO's 2018 Double Double Workshop. She has attended summer programs including Illinois Summer Youth Music (ISYM) and Birchcreek's Symphony Program where she was recognized with the Outstanding Woodwind Student Award. Besides playing music, Abigail also enjoys watching movies with her friends.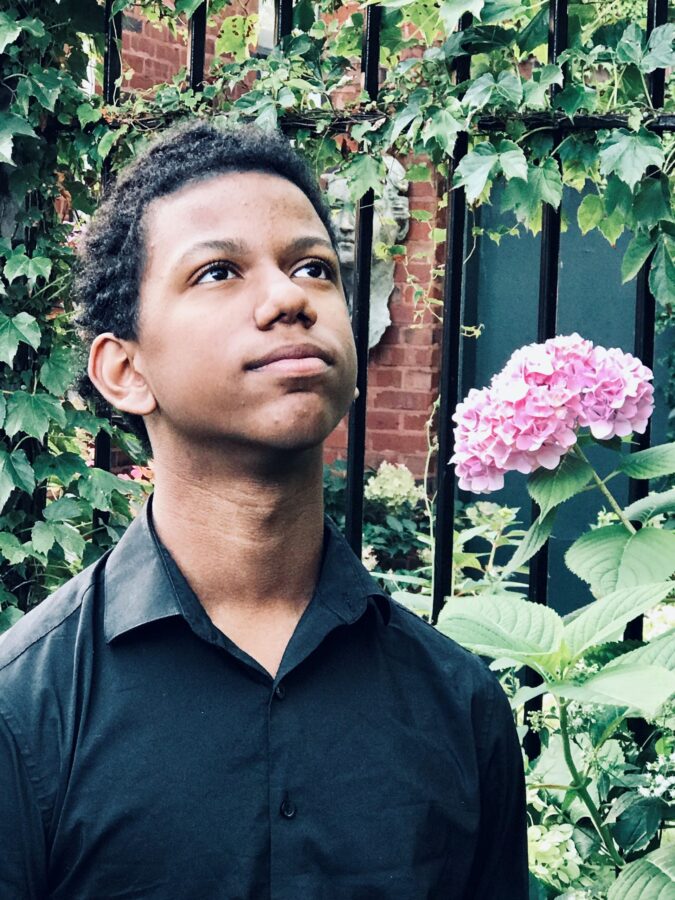 Cellist Jonathan Miller won first place in the Junior Division of the Society of American Musicians Competition (2018) and second place in the Music Festival in Honor of Confucius Competition (2018). He received honorable mentions in the Sphinx Competition (2019), the DePaul Concerto Festival for Young Performers (2019), and the Music Teachers National Association Competition (2019). Since the age of three, Jonathan has thrilled audiences, soloing in churches, schools, and private events across the country and abroad. When he was six years old, he had the privilege of playing for the internationally acclaimed cellist Yo-Yo Ma. His chamber performances began at the age of seven at the Music Institute of Chicago and continued at the University of Michigan's School of Music, Theatre & Dance. Jonathan joined the Philadelphia Young Artists Orchestra at age 11 and earned a principal seat in the Chicago Youth Philharmonic Orchestra at age 12. Jonathan has studied primarily with Tanya Carey, completing Suzuki Book 10 by age 10. He also has studied with Astrid Schween of the Juilliard String Quartet and Yumi Kendall of the Philadelphia Orchestra. He has performed in master classes with Richard Aaron, Anthony Elliott, Horacio Contreras, and Gabriel Cabezas. Jonathan was selected as an inaugural Fellow of the Chicago Musical Pathways Initiative (2019–2020), which identifies and supports talented, motivated students early in their training. Jonathan loves reading, acting, creating visual art, learning a variety of musical instruments,
and composing.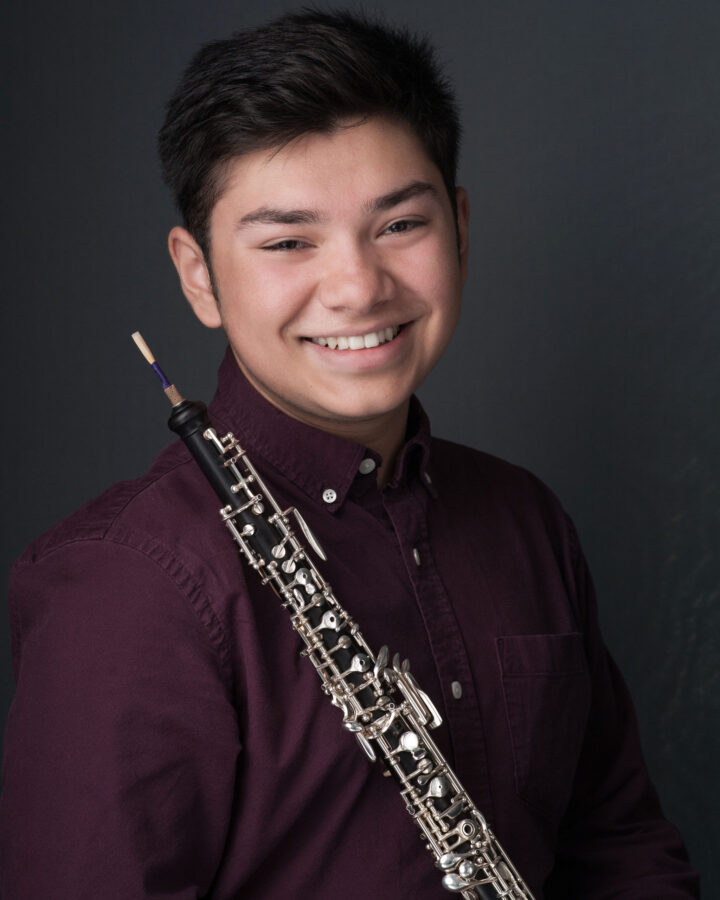 Oliver Talukder, a senior at Maine East High School in Park Ridge, Illinois, has been playing oboe for six years. Oliver has been in the Chicago Youth Symphony Orchestra (CYSO) since
2016, and in addition to the Symphony Orchestra, he's involved in several other programs at CYSO including Chamber Music, the Ambassadors Program, Chamber Orchestra, and the Social Media Team. He also recently participated in the CYSO tour of the Baltics, performing in Stockholm, Helsinki, Estonia, and St. Petersburg. He is a student at the People's Music School and is also a fellow of the inaugural year of the Chicago Musical Pathways Initiative (CMPI). This summer, Oliver was a member of Carnegie Hall's prestigious National Youth Orchestra of the USA (NYO) and toured Europe with NYO in Germany, the United Kingdom, and the Netherlands. When he's not playing the oboe, Oliver enjoys doing yoga and meditation.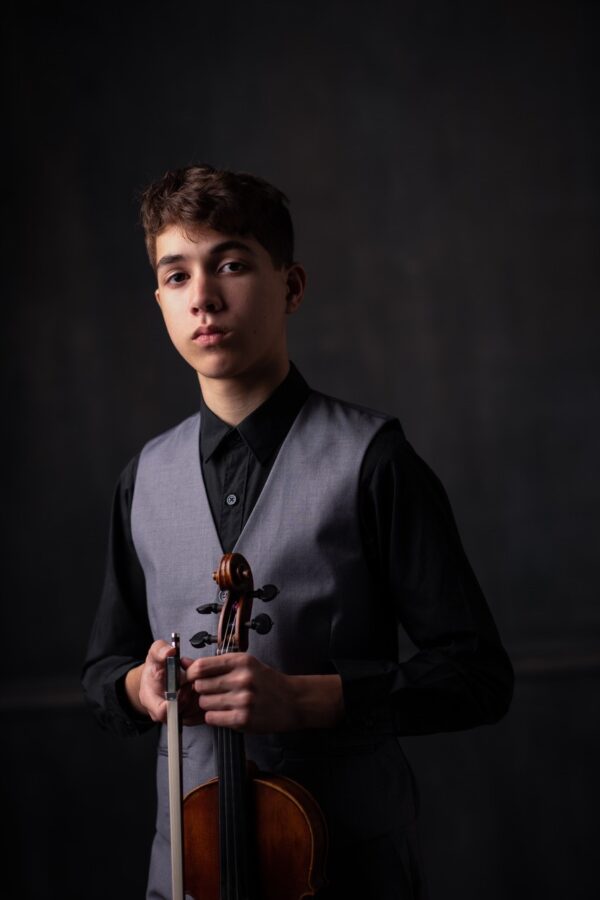 14-year-old violinist Sameer Agrawal is a Merit Fellow at the Academy of the Music Institute of Chicago, a pre-college training program for advanced string and piano students. He currently studies with SangMee Lee, and began studying violin at age 5 with Suzuki teacher Debbie Crosser. He is also a Fellow of the Chicago Musical Pathways Initiative, a mentorship and scholarship program for underrepresented groups in classical music. Sameer made his solo orchestral debut at age 12, playing Sarasate's Zigeunerweisen with the Northeastern Illinois University Symphony Orchestra. He has also performed as a soloist with the Oistrakh Symphony Orchestra of Chicago. Additional accolades include winning the DePaul Concerto Festival for Young Performers and the Chicago Chamber Music Festival Concerto Competition, as well as prizes at the Walgreens National Concerto Competition and the Sejong Cultural Society Competition. He was a featured soloist on the 2019 Stars of Tomorrow concert series, and will be performing a recital as part of the Young Steinway series in 2020. He has also played numerous honors recital performances at Blue Lake Fine Arts Camp. Sameer has participated in masterclasses and guest coachings with Danielle Belen,
Alexander Sitkovetsky, Desirée Ruhstrat, Sibbi Bernhardssohn, Steven Tenenbom, the Cavani Quartet, the Lincoln Trio, and the Chamber Music Society of Lincoln Center. Summer studies have included Center Stage Strings, Chicago Chamber Music Festival, and Blue Lake Fine Arts Camp, where he has worked with Danielle Belen, Elbert Tsai, Simon James, and Jaime Gorgojo, among others. An avid orchestral musician, Sameer performs with the MIC Academy Chamber Orchestr, and also played with the Chicago Youth Symphony Orchestras from 2014-18, including as Concertmaster. He has also been Concertmaster of the Blue Lake Orchestra. In 2017, he was chosen to play first violin with Yo-Yo Ma as part of the CSO Chicago Youth in Music Festival. Sameer plays violin and viola in the Infini Quartet, coached by Rodolfo Vieira, at MIC Academy. He has performed in other chamber music groups at the Music Institute of Chicago, Chicago Chamber Music Festival, Blue Lake Fine Arts Camp, Chicago Youth Symphony Orchestras, and Chicago Public Schools. Other musical interests include studying the piano, where he has achieved numerous Superior ratings, as well as top ratings in Music Theory and Ear Training. He enjoys composing chamber
and symphonic music. Sameer attends Northside College Prep, a Chicago Public School. In addition to music, Sameer enjoys math, Rubik's cubes, and computers.