Acclaimed artist David Lee Csicsko will be familiar to many WFMT listeners — he's created some of the most colorful pledge items we've shared with you — from the brooding Beethoven portrait to the series of philharmonic feathered friends.
Now, with everyone cooped up inside, he returns with another great design. With the never-more-apt guidance, "Stay calm and listen to WFMT," our four avian conductors perch, waiting for an orchestra. You'll notice that they're also waiting for a splash of color, so click here for a downloadable version that you can print out and paint, crayon, pencil, or marker to your (or your child's) heart's content!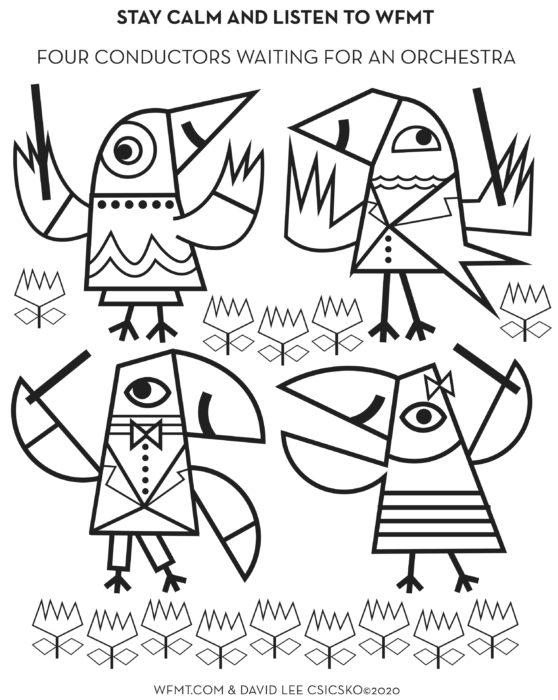 Once you've finished your coloring share the results with us on our Facebook or Twitter pages — we can't wait to see what you come up with.