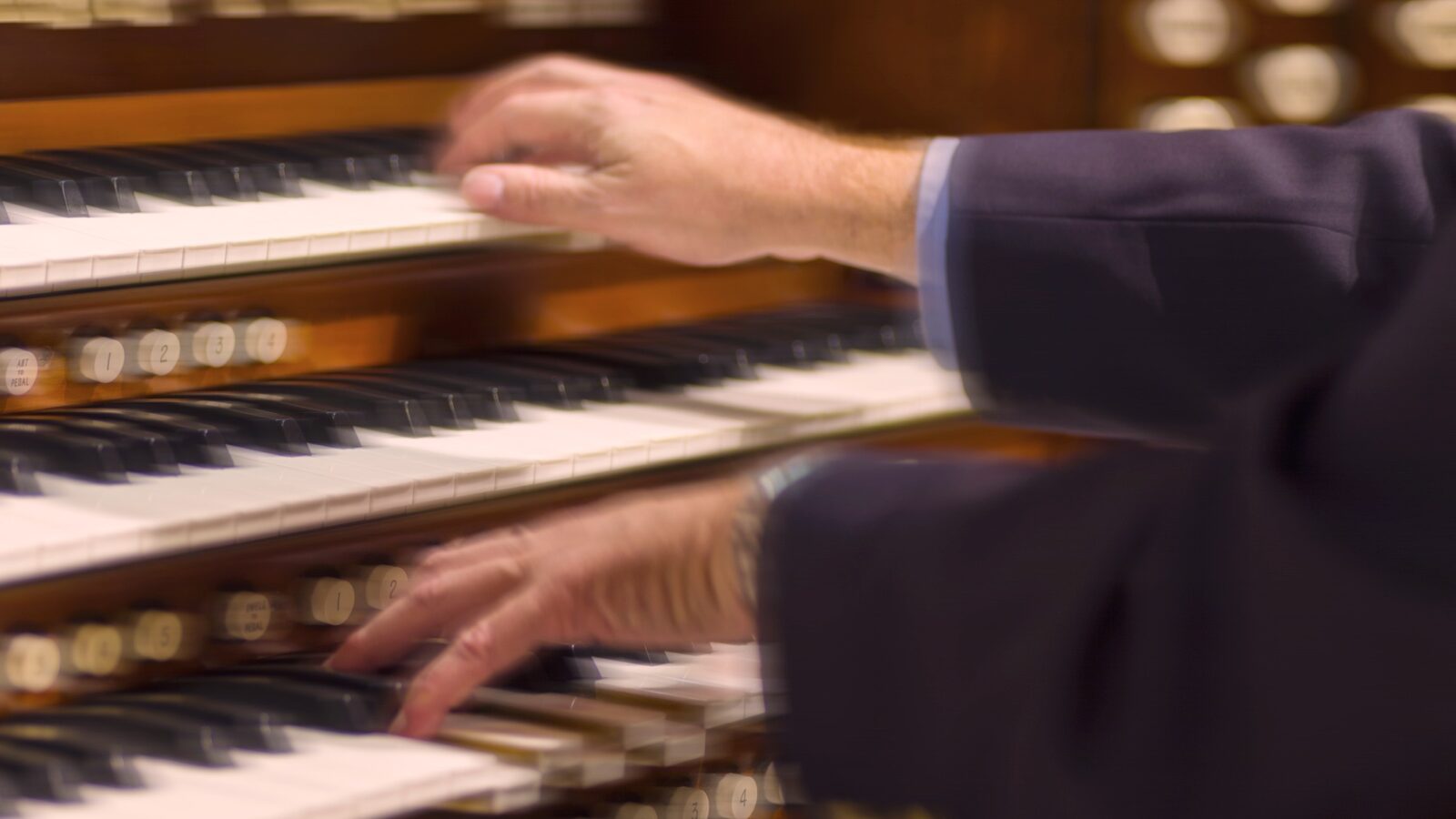 The organ is a polarizing instrument. While it has its strong devotees, it also alienates a lot of music-lovers with its stentorian sounds, arcane culture, and associations with religious guilt. However, at least one organist is doing his best to appeal to a wide audience, and this video shows how.
On a theater organ in the English seaside town of Worthing, Richard Hills lets rip with the Dixieland jazz standard Tiger Rag. He shows off a huge range of Wurlitzer sounds in one infectiously fun, utterly virtuosic, rather tongue-in-cheek, and thoroughly entertaining performance. I particularly enjoy the objectionably blaring bombard solo at 1:27, the gratuitous octave and manual jumps at 2:07, and a po-faced church-style ending at 5:00.
Richard Hills has made his career bridging the divide between the traditional classical organ repertoire and light music. In this BBC video, he shows how he transforms the 9,999-pipe Grand Organ of the Royal Albert Hall into an instrument more suited to British light music.