---
Monday, August 3 — Orion Ensemble
Recognized as one of Chicago's finest chamber music groups, the Orion Ensemble has been performing since 1992. Orion offers exciting interpretations of standard repertoire, introduces audiences to rarely performed masterpieces, and inspires composers with commissions for new works. The ensemble opened its 2018/19 season with the program "Vienna, City of My Dreams," featuring music of Mozart, Schubert, and Strauss.
Music
Adagio and Rondo Concertante in F major, D. 487 by Franz Schubert
---
Tuesday, August 4 — St. Charles Singers
"American Reflections" is a collection of live recordings made by the St. Charles Singers and Music Director Jeffrey Hunt during a concert tour of England in 2017. The album of 20th and 21st century American choral music reflects four themes: Water, Love, Oppression, and Hope. The centerpiece of the program is Dominick Argento's masterpiece Walden Pond, a song cycle based on text by Henry David Thoreau.
Music
Walden Pond by Dominick Argento
---
Wednesday, August 5 — Dame Myra Hess Memorial Concert: From the Archives
American cellist Gabriel Martins is a prize-winner of the David Popper International Cello Competition, Orford Music Award, Sphinx Competition, and International Tchaikovsky Competition for Young Musicians. Pianist Joseph Liccardo is active as a chamber musician, soloist, and music educator. They performed at the Chicago Cultural Center in July 2019.
Music
Music of Robert Schumann, Clara Schumann, and Beethoven
---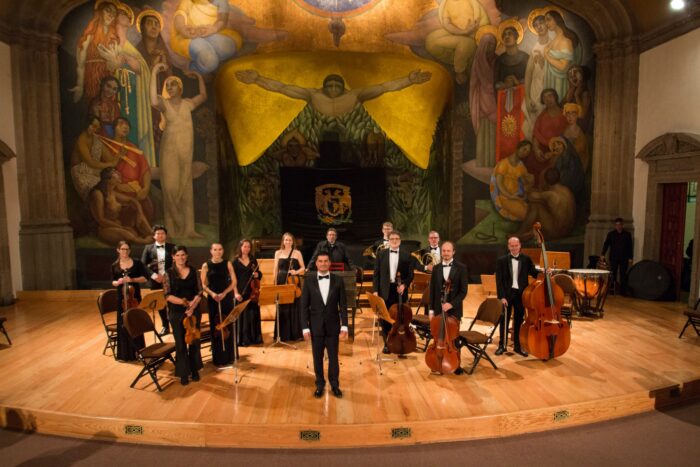 Thursday, August 6 — Chicago Arts Orchestra
The Italian-born composer Ignacio Jerusalem (1707-1769) spent much of his colorful life in Mexico. He might not be as well-known as his European counterparts, but the reason for his limited renown has more to do with a geographical disadvantage, rather than lack of musical ability. Jersusalem receives long-deserved attention from the Chicago Arts Orchestra under the baton of Mexican-American conductor Javier José Mendoza.
Music
Symphony in G major by Ignacio Jerusalem
---
Friday, August 7 – Impromptu Encore: Rachel Barton Pine
In both art and life, violinist Rachel Barton Pine has an extraordinary ability to connect with people. Celebrated as a leading interpreter of classical works, her performances combine her innate gift for emotional communication and her scholarly fascination with historical research. Shortly after releasing her 2017 album Bel Canto, Pine visited WFMT to demonstrate the showmanship required to perform Paganini's virtuosic Caprices.
Music
Music of Paganini
---