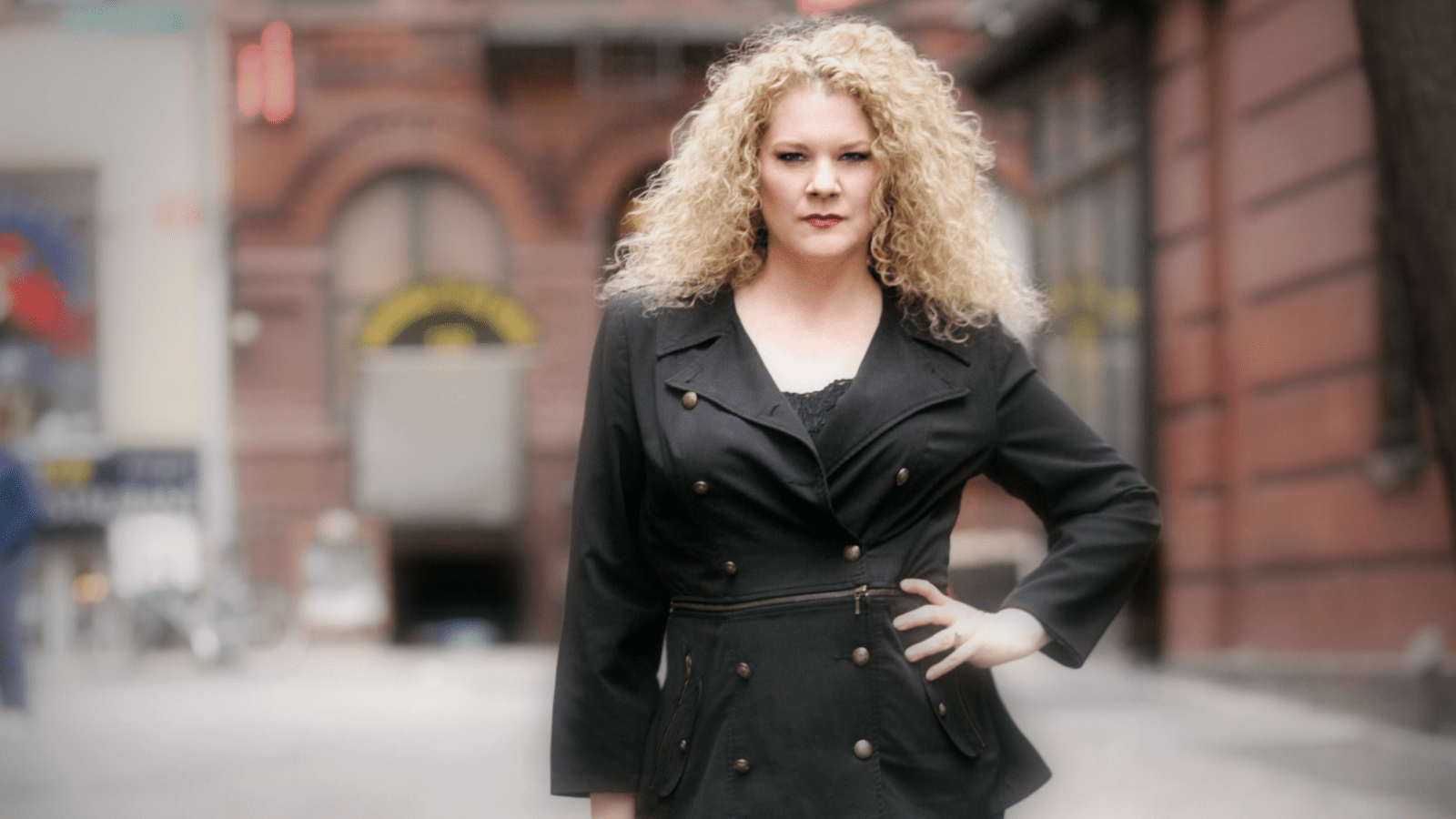 Mezzo-soprano Michelle DeYoung 
In a feat of musical ingenuity, mezzo-soprano Michelle DeYoung and pianist Eugenia Cheng have completed their summer-long, socially-distanced undertaking: a complete virtual duet of Franz Schubert's 24-part song cycle, Winterreise. 
The idea for a collaborative virtual performance came this spring, while both musicians were quarantined in their separate homes: Cheng in Chicago, and DeYoung in Colorado. 
"I'm trying to focus on doing things that I was not otherwise able to do," said Cheng, the Scientist In Residence at the School of the Art Institute of Chicago and host of WFMT's Math in Music web series, in the duo's explanatory video. And while Winterreise, a piano-vocal duet, is known for its somber tone, practicing the piece every day became "empowering... helping me get through what we're going through now," DeYoung said. 
Once the project was decided upon, finding a suitable recording method became a tricky process. For Winterreise's opening six songs, Cheng first recorded piano, and then sent the audio to DeYoung, for her to sing over. But matching vocals to Cheng's playing grew difficult, and so, for songs seven through ten, they tried the reverse: DeYoung sang a cappella first, and then sent the audio to Cheng, for Cheng to match. Though, again, each musician's different timing and style rendered this an inefficient approach. 
Finally, for song eleven, they hit a breakthrough: DeYoung would play a rough version on piano, sing to her own playing, and then send only her vocal file to Cheng, who would accompany the vocal recording. In this way, each performer's individual interpretation could shine through, and the integrity of the piece was retained: DeYoung's triumphant singing and Cheng's confident playing both blossomed.
Their remote performance of Winterreise, in its entirety, is viewable below. Nearly 80 minutes long, it was arranged and edited by James Eric. 
Michelle DeYoung will also be featured on WFMT's New from the Ravinia Festival this Thursday, August 20, at 8:00 pm. The program, curated by the mezzo-soprano, includes some of her favorite music — Schumann, Sondheim, and more!