---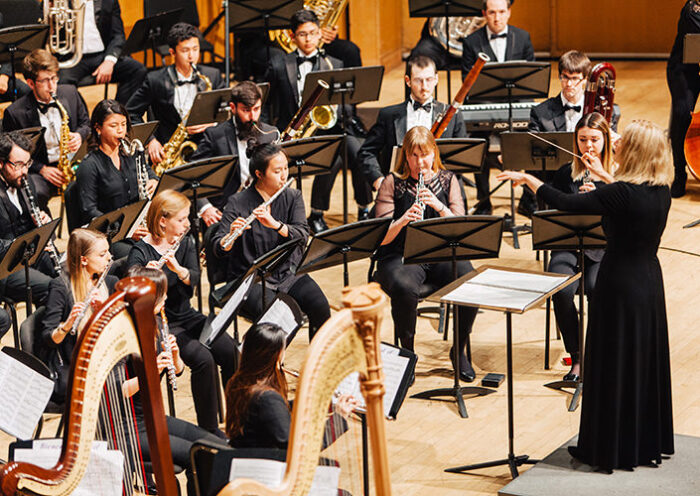 Monday, August 24 — Northwestern University Symphonic Wind Ensemble
On the album "Heroes, Dreams, and Icons," the Northwestern University Symphonic Wind Ensemble and conductor Mallory Thompson pay tribute to the legendary bandleader John P. Paynter. The program ranges from works by one of the pivotal composers of the 19th century to the melodic and heart-felt rhythmic compositions of 20th-century composers.
Music
Elsa's Procession to the Cathedral from Lohengrin by Richard Wagner
---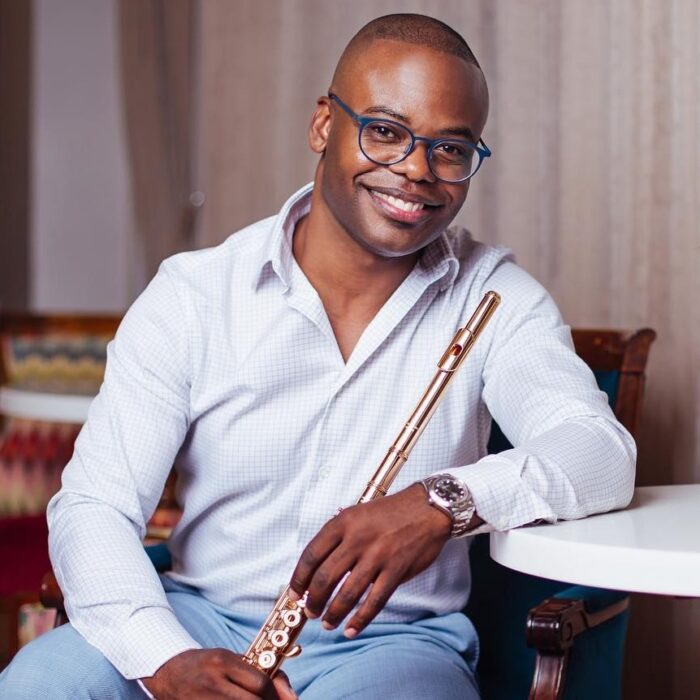 Tuesday, August 25 —  Demarre McGill
Winner of the prestigious Avery Fisher Career Grant, flutist Demarre McGill is acclaimed for his "richly saturated tone, spirited technique, and expressive warmth" and has quickly become one of the most sought-after flutists of his generation. He enjoys an active career as a leading soloist, recitalist, artistic director, and chamber musician. McGill performed with pianist Victor Asuncion in 2017 at Northeastern Illinois University.
Music
La Flûte de Pan by Jules Mouquet
---
Wednesday, August 26 — Dame Myra Hess Memorial Concert: From the Archives
Hailed by pianist Claude Frank as "a superbly talented young pianist," Brian Lam has performed at numerous concert venues around the globe. He recently claimed the First Prize at the Hong Kong International Concerto Festival Competition. This is a rebroadcast from June 19, 2019.
Music
Music of Chopin, Schubert, and Liszt
---
Thursday, August 27 — Wendy Warner and Camerata Chicago
Cellist Wendy Warner has been praised for her "youthful, surging playing, natural stage presence, and almost frightening technique" (Strings magazine). She is joined by Camerata Chicago and conductor Drostan Hall in Haydn's two essential Cello Concertos, harmoniously paired with a genuine rarity: the Cello Concerto of Czech composer Josef Mysliveček, a Haydn contemporary.
Music
Cello Concerto in C major by Josef Mysliveček
---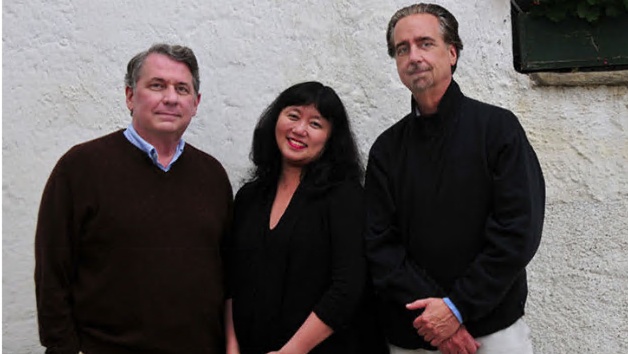 Friday, August 28 – Impromptu Encore: Philip Setzer, David Finckel, and Wu Han
Co-artistic directors of the Chamber Music Society of Lincoln Center and Music at Menlo, pianist Wu Han and cellist David Finckel channel their passion for making music with extraordinary colleagues through live concerts, a radio series, and online experiences. In this 2016 broadcast, Han and Finckel played live with violinist Phil Setzer at WFMT.
Music
Music of Beethoven and Dvořák
---