---
Monday, November 23 — Chicago Chamber Choir
The Chicago Chamber Choir was formed in 1996. Its repertoire is diverse and expansive; each program carefully curated, drawing from the immense collection of choral music throughout history and around the world. The Live Art limited edition collection features the best live recordings of the past three seasons.
Music
Warum ist das Licht gegeben by Johannes Brahms
---
Tuesday, November 24— Chicago Symphony Orchestra Brass
The Chicago Symphony Orchestra's Brass section has long been known for its matchless brilliance, mighty sound, and spectacular power. This live recording, conducted by Dale Clevenger, Jay Friedman, Michael Mulcahy, and Mark Ridenour, features works by Gabrieli, Bach, Prokofiev, and more.
Music
Three Pieces for Brass by Giovanni Gabrieli
---
Wednesday, November 25 — Dover Quartet
The Dover Quartet launches its three-volume complete Beethoven quartet cycle with the six Opus 18 quartets, often cited as the epitome of the classical string quartet as developed by Haydn and Mozart while foreshadowing Beethoven's future innovations.
Music
String Quartet No. 3 in D, Op. 18, No. 3 by Ludwig van Beethoven
---
Thursday, November 26 — Bella Voce (formerly His Majestie's Clerkes)
A Land of Pure Delight is a 1992 album of hymns, anthems, and songs by the early American composer William Billings performed by His Majestie's Clerkes (now known as Bella Voce) under the direction of conductor Paul Hillier.
Music
Music of William Billings
---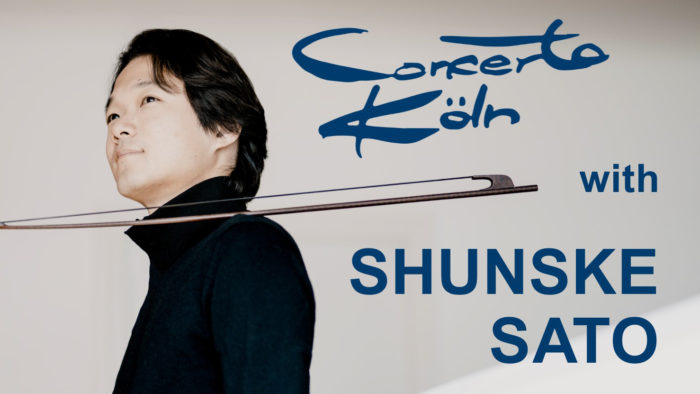 Friday, November 27 – Impromptu Encore: Concerto Köln with Shunske Sato
On February 28, 2020, Concerto Köln, a highly esteemed period instrument chamber orchestra from Germany, performed live on WFMT's Impromptu series with the ensemble's distinctive concertmaster, Shunske Sato.
Music
Music of Johann Sebastian Bach and Antonio Vivaldi
---