This week, Introductions digs into the archive to find two musicians who both went to music conservatories on the East Coast, but have ended up in quite different careers: one in music and one in medicine.
Matthew Wright, flute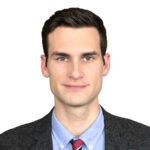 Matthew Wright grew up in Gurnee and studied flute with Donald Peck and Hideko Amano. He gave a solo recital on Introductions, live to air from the Fay and Daniel Levin Performance Studio, on July 26, 2008. That same year he made his soloist debut with the Chicago Symphony Orchestra, and began music study at the Juilliard School.
After completing his Bachelor of Music and being accepted into postgraduate study, he changed his educational path considerably and suddenly, staying in New York City to begin medical school at the Columbia University College of Physicians and Surgeons. He plans to work in plastic surgery.
In today's episode, Matthew reflects on his memories of his Introductions recital, what caused him to change his careers, and how he keeps up with music now.
Sonia Mantell, cello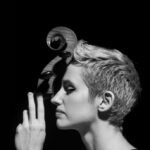 Sonia Mantell is originally from Orland Park and attended Carl Sandburg High School. She performed on Introductions in 2010 as a member of the Marafiki String Quartet out of the Music Institute of Chicago Academy, performing music of Maurice Ravel, Bedřich Smetana, Philip Glass and Stacy Garrop.
Studying undergraduate at the New England Conservatory with Natasha Brofsky, she returned to Chicago for postgraduate study with Brant Taylor at DePaul University. While in Chicago, she was a busy freelancer, including with the Lyric Opera Orchestra, and was due to play the April 2020 Ring Cycle. She also took part in the Fellowship Program at the Tanglewood Music Center in Massachusetts five summers in a row, working with numerous living composers.
In September 2020 she joined the cello section of the Minnesota Orchestra. In today's episode, she talks about contemporary music, what losing the Ring Cycle meant to her, and starting a full-time orchestra job mid-pandemic.
Sonia Mantell will also be performing live on WFMT in a Dame Myra Hess Memorial Concert on Wednesday March 10 – more details here.
Playlist
Maurice Ravel: String Quartet in F:
I. Modéré (excerpt)
Marafiki String Quartet: Lydia Umlauf & Ryan Murphy, violins; Matthew Lipman, viola; Sonia Mantell, cello
First broadcast on Introductions September 11, 2010.
Eldin Burton: Flute Sonatina:
(final section)
Matthew Wright, flute; Tatyana Stepanova, piano
First broadcast live on Introductions July 26, 2008.
Niall Kenny: Trip to Pakistan
Alasdair Kenny, violin; Natalie Haas, cello
(Culburnie Records CUL-122D)
Requested by Matthew Wright.
Philip Glass: String Quartet No. 2, Company
II. ♩=160
Marafiki String Quartet: Lydia Umlauf & Ryan Murphy, violins; Matthew Lipman, viola; Sonia Mantell, cello
First broadcast on Introductions September 11, 2010.
Harriet Steinke: One Foot in the Dark
Sam Pederson, viola; Sonia Mantell, cello; Christine Wu, piano
Performed in Seiji Ozawa Hall, Tanglewood Music Center, August 4, 2019.
Felix Mendelssohn: Octet in E-Flat, Op. 20
Finale, Presto
Rembrandt Chamber Musicians: John Macfarlane, David Perry, Lei Hou & Qing Hou, violins; Aurelien Pederzoli & Lawrence Neuman, violas; Kenneth Olsen & Sonia Mantell, cellos
Performed in Nichols Concert Hall, Evanston, March 31, 2019.
Some music has been removed from the podcast version for copyright reasons.