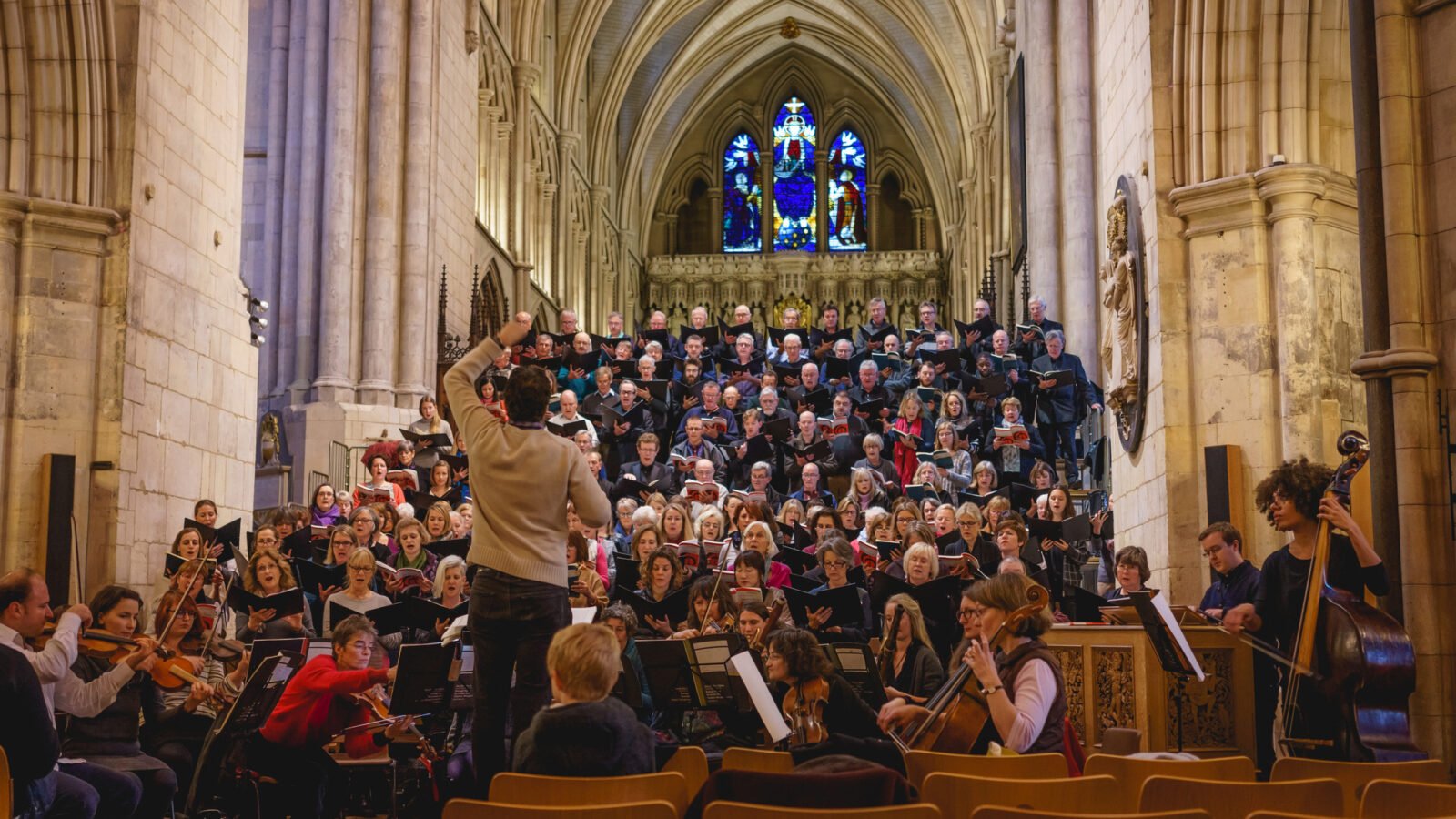 Ask someone to break into their favorite song and chances are they'll respond in one of two ways: complete delight, or complete terror. With all sorts of talent competitions these days focusing on the voice, it's starting to feel like singing — no matter how casual — should come with a talent prerequisite. Yet singing shouldn't just be looked at as something competitive. Musicality aside, all of us (instrumentalists and vocalists alike) derive pleasure from singing along to our favorite tunes, even if it's only done entirely alone… and in a (mostly) soundproof car. 
Singing is one of the most natural ways humans express themselves; the voice is the body's built-in musical instrument. So it's really no wonder that, on October 16th, communities all around the world celebrate World Singing Day, a day dedicated to bringing people together through song. But what is so important about this art form, and more importantly, why is it important for YOU to start singing too? Read on to find out!
Why should I sing? 
For starters, studies show that singing works wonders for our mental health! The deep breathing and physical movement of our body as we sing releases endorphins, which automatically boost mood and feelings of overall satisfaction. What's more, these feelings increase when we sing in large groups of people. Studies conducted on groups from choirs to concert crowds show that singing together not only increases our own satisfaction, but also builds trust and a sense of belonging among the singing group - all thanks to the oxytocin that gets released. 
But wait - there's more! Singing also stimulates positive, physical effects on our bodies over time. The deep breathing needed for prolonged periods of singing strengthens the muscles in your respiratory system and improves the amount of oxygen in your blood. Singing also stimulates parts of our brains housing speech function and memory. Multiple experiments have shown singing enhances memory in dementia patients and improves speech in people with a variety of neurological damage. There is even a study that suggests that singing may be a good method of reducing snoring (though further studies have to be done before a consensus is reached.) 
Whether or not you can hold a tune doesn't seem to deter the positive effects of singing on mental and physical health. If you're looking for some singing motivation, try submitting a video for World Singing Day!
What is World Singing Day?
World Singing Day is a day dedicated to song! It was first celebrated in 2012 by a group of Colorado musicians — led by songwriter & producer Scott Johnson — with the goal of uniting communities through singing. Since its inception, World Singing Day has grown to include celebrations in dozens of languages across the USA and around the world. 
How Do I Participate?
Simply sing along to the WSD Song of the Year by yourself, in a group event, or on social media! Group events vary from country to country and state to state, but uploading your video online is always a great way to join in the fun. Record a video of yourself singing this year's song — "Here Comes the Sun" by the Beatles — and upload to social media with the hashtag #WorldSingingDay. Go a cappella, create your own accompaniment, or use the backing track provided by WSD's official website. 
Check out worldsingingday.org to find a sing-along near you. There are no Chicago celebrations… yet. But that's no reason you shouldn't belt out your Beatles, whether solo or with a group! 
Want to spice up your singing? Check out mezzo-soprano Vivica Genaux's tips on finding your voice, perfecting vocal ornamentation, and more.
---
---