As Halloween creeps closer and closer… so do the ghosts. Tall tales of the supernatural have long circulated in artistic and musical communities. To get us in the Halloween spirit, let's take a look at some of the most terrifying haunted venues that you can visit in and around Chicago.
Thalia Hall
Pilsen, Chicago
Does Thalia Hall ever give you… the shivers? It turns out there may be a good reason as to why! During Thalia Hall's recent renovations, its owners made a series of interesting discoveries. Bones of unknown origin were found under the floorboards; cold spots popped up in unexpected areas of the property. After a little bit of digging, the two owners discovered trace signs of vandalism and mysterious oddities, like ashes in what seemed to be a fire circle. Not wanting to contend with potentially supernatural sabotage, they hired a psychic to walk the premises and make recommendations to keep hauntings to a minimum. Yet did the ghosts ever truly leave Thalia Hall? Only one way to find out! 
Woodstock Opera House

Woodstock, Illinois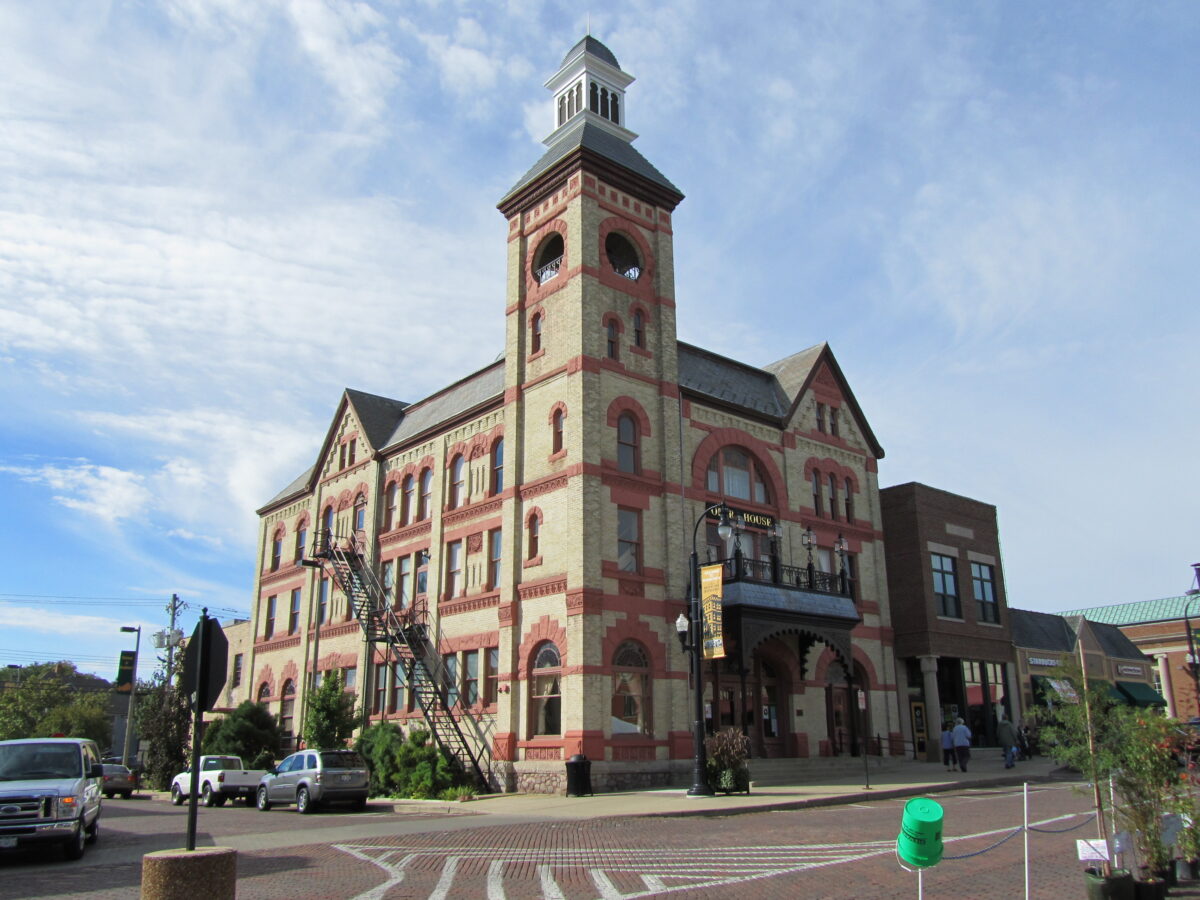 Legend has it that Woodstock Opera House is haunted by the ghost of a beautiful young ballet dancer: Elvira. Since the early 1900s, Elvira has been said to haunt the opera house like a frustrated ghostly critic. She has her own preferred place to watch performances – seat number 113 in the center of the balcony. Guests claim that this seat regularly opens on its own. And when performances are not up to par, it is from this seat that loud sighs of exasperation are reported to have been heard. More terrifying yet is Elvira's purported lure on young actresses. Apparently, in auditions, multiple young actresses have started to climb the bell tower's stairs in a sort of trance. To this day, the stairway to the clocktower is closed off and monitored whenever auditions roll around. Locals downplay her existence; what do you think? Check out the opera house for yourself!
Congress Theater
Logan Square, Chicago
What could be spookier than a historic Chicago theater with over a century of history? How about a shuttered historic Chicago theater with over a century of history? While many accounts of hauntings at the Congress Hotel have been circulated, people seem to be more divided on whether or not there are ghosts roaming Chicago's Congress Theater. On the one hand, rumors of unexplained voices and feelings of fear are plenty. The theater's basement has been explored by Chicago's Paranormal Investigators and even sparked a wider conversation after appearing on SyFy's Ghost Hunters in 2009. 
But on the other hand, there don't seem to be many tragic accounts or events in the theater's history. Sure some musicians recount spooky stories, but others dismiss the rumors as fables with no concrete evidence. We have a while to think about these ghost stories; after all, repairs on the Congress Theater aren't scheduled to be finished until at least 2023. When the repairs are completed and the audiences can finally return, will the ghosts reappear too? We'll have to wait and see!
Bristol Opera House
Bristol, Indiana 
Only two hours away from Chicago, this opera house is rumored to have three specters in residence. The opera house's most famous ghost resident is Percival Hilbert – aka Percy – who was the Opera House's maintenance man during the early 1900s. Legend has it Percy and his family moved to live in the theater's basement after they lost their home during the Great Depression. From that moment on Percy was loyal to the Opera Hous… a loyalty that extended even beyond the grave. He is blamed on the venue's flickering lights, doors slamming, and other randomly occurring electrical problems. The two other ghosts that haunt Bristol are rumored to perhaps be Percival's children – although others claim that they are not related at all. One ghost, Beth, peers out from behind curtains at the audience in glimpses. Another ghost nicknamed "Helen" causes cold spots and strange noises at random intervals. Beyond these three ghosts, performers have also noted cold spots scattered throughout the theater. Choose a date to visit this opera house, and make it a devilish day trip!