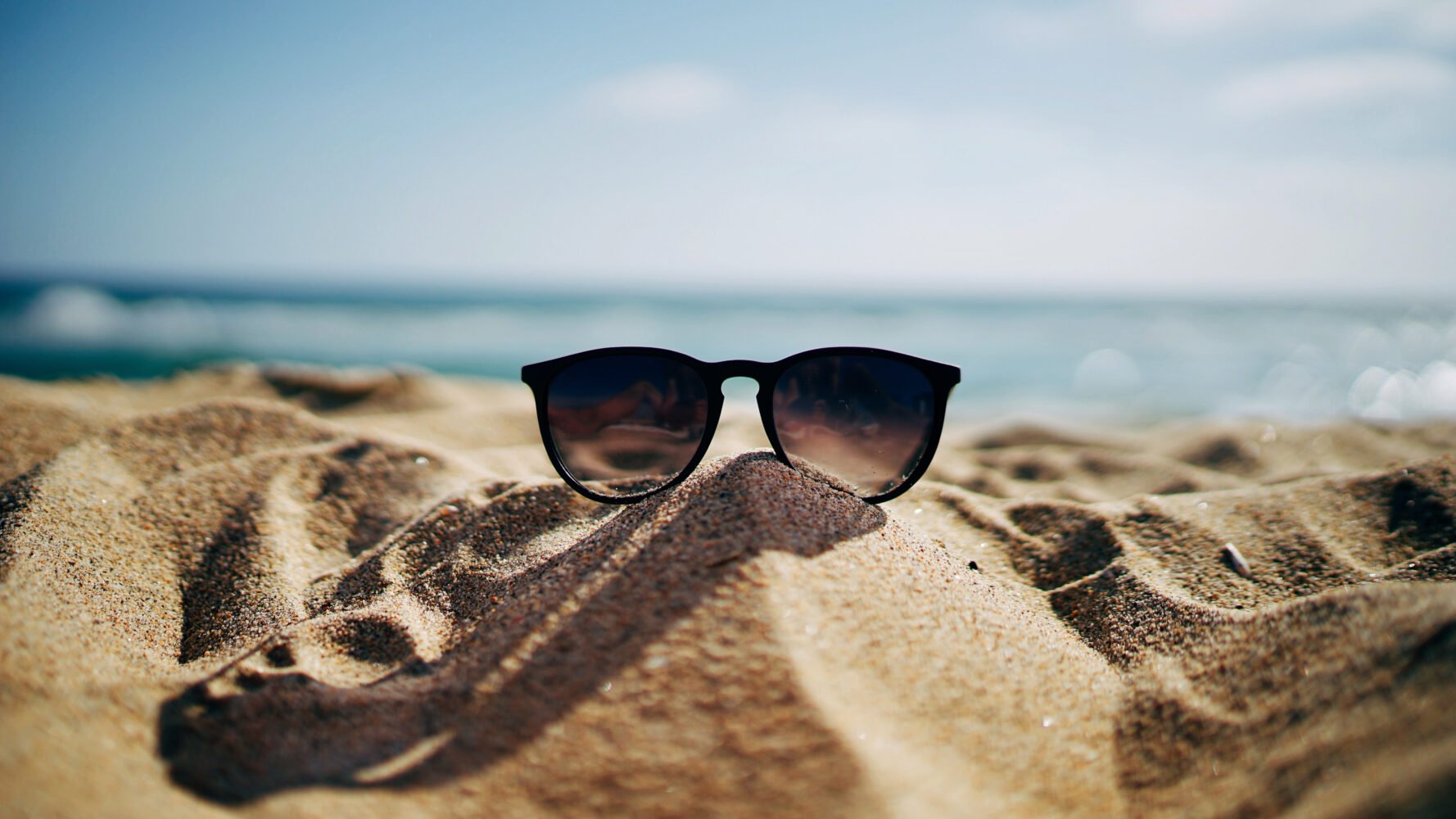 Need some music for a relaxing day at the beach? We've got you covered! This mix of light-hearted, relaxing, and optimistic classical pieces is the perfect accompaniment to a day in the sun.
---
William Grant Still: Summerland
Wistful, relaxing, and deliciously melancholy, William Grant Still's Summerland is the second of a three-part suite called Three Visions. According to Still's wife, Verna Arvey, the suite was meant to symbolize the journey of a soul after death, with the Summerland movement representing a soul's arrival in Heaven. The initially solo piano piece has been arranged for multiple instrument groups, including duos, quartets, and full orchestras arrangements.
---
Maurice Ravel: Jeux d'eau
You can't have a beach playlist without pieces about water! Ravel wrote Jeux d'eau (Water Games) in 1901 and dedicated it to his composition teacher Gabriel Fauré. Ravel's passages of cascading notes and quick tremolos certainly sound very playful, and are meant to mimic the movement of water.
---
Niccolò Paganini: Sonata concertata in A Major, Op.61, MS 2: III. Allegretto con brio, scherzando
With flurries of notes and playful exchanges between guitar and violin, the third movement of Niccolò Paganini's Sonata concertata is simply a joy to listen to. The piece is just one of the many works Paganini wrote for guitar and violin, around 30 in total. It seems to be a pairing he really enjoyed, and we can see why!
---
Camille Saint-Saëns: The Carnival of the Animals: XIII. The Swan
The Carnival of the Animals is an orchestral suite whose movements are inspired by different animals. The Swan movement was initially meant to depict a swan floating across a body of water, however, it is now closely associated with the famous Dying Swan choreography that Mikhail Fokine created for prima ballerina Anna Pavlova. Pavlova was inspired to commission the dance by pairing Saint-Saëns The Swan with descriptions from Alfred Tennyson's poem "The Dying Swan." Another fun fact: The Swan was the only movement from Carnival of the Animals that Saint-Saëns allowed to be played publicly during his lifetime.
---
Johann Sebastian Bach: Prelude and Fugue No.3 in C-sharp Major (BWV 872) from WTC Book II
One of Bach's biggest projects throughout his life was The Well Tempered Clavier. Released in two separate volumes, both books contain a prelude and fugue for every major and minor key in Western music theory. It's hard to choose just one piece for this Beach Playlist, but we decided to go with the whimsical and fun "Prelude No.3 in C-Sharp Major" from WTC Book II.
---
Franz Schubert: Piano Quintet in A Major, D. 667 "Trout", III. Scherzo: Presto
The Trout Quintet is a popular nickname for Schubert's Piano Quintet in A Major, D. 667. The moniker comes from a motif found in the quintet's fourth movement, which is taken from Schubert's earlier setting of Christian Schubart's "Die Forelle" ("The Trout"). In fact, the piece's commissioner Sylvester Paumgartner loved the "Trout" theme so much that he specifically asked Schubert to include it in this quintet.
---
Joseph Bologne, Chevalier de Saint-Georges: Violin Concerto in G Major, II. Largo
A talented and unique figure in classical music whose standing has rightfully grown in recent years, Joseph Bologne, Chevalier de Saint-Georges was a man of many talents. In addition to being a composer, he was a highly skilled violinist, fencer, shooter, and one of the first performers of African descent to achieve international fame. Not much is known about the history of his violin concertos, however, we do know that Saint-Georges likely performed as the soloist on this concerto's premiere!
---
Alexandre Tansman: Musique De Cour, VI. Gigue
Alexandre Tansman's Musique de Cour, translated literally as "Music of the Court", is a suite for guitar and orchestra that takes lots of inspiration from French Baroque music. Though it was written in the 1960s, the piece doesn't include any of the avant-garde style popular at the time and instead centers around neo-classical sounds. Just as in the Baroque era, each movement of Tansman's suite is based on a dance, with a sprightly finale to round out the piece.
---
Wolfgang Amadeus Mozart: Flute and Harp Concerto in C Major, K. 299, III. Rondo and Allegro
The combination of airy flute and twinkling harp makes this concerto simply endearing. Mozart wrote many concertos bringing together different instruments: the Flute and Harp Concerto in C Major was inspired by the Duke of Guînes and his daughter, who played the flute and the harp (respectively).
---
Claude Debussy: Six épigraphes antiques, L. 131: No. 1, "Pour invoquer Pan, dieu du vent d'été"
Debussy's 6 Épigraphes antiques were initially written as incidental music for a performance of Pierre Louÿs's erotic poems, Chansons de Bilitis. The title of each movement is inspired by a different poem in the Chansons: this first movement references the Greek god Pan, god of wilderness.
---
Florence Price: Adoration
Though this piece was initially written for organ, most recordings of Florence Price's Adoration are of string orchestras or quartets. The piece's simple, beautiful score invites the listener in for a respite from life's chaos, making it a perfect addition to our beach playlist.
---
Don Macdonald: Selene's Boat
21st-century Canadian composer Don Macdonald is best known for his choral works. His piece Selene's Boat explores the concept of a sea goddess named Selene and her influence over the ocean's tide.
---
Jennifer Higdon: Piano Trio, I. Pale Yellow
Though Jennifer Higdon doesn't have synesthesia, she has always been interested in the relationship between music and color. That theme is reflected in her piano trio: its two movements Pale Yellow and Fiery Red are meant to represent the composer's associations with each respective color. Pale Yellow's serene melody effortlessly weaves violin and cello lines.
---
Traditional (arr. Don Gillis/Canadian Brass): "Just a Closer Walk with Thee"
Canadian Brass is one of the world's most famous brass groups, known for its unique arrangements of classical and pop music alike. Our choice for this playlist is a popular jazz standard, initially a gospel tune that originated in Southern Black churches prior to the Civil War. Composer Kenneth Morris is credited to be one of the first composers to write and arrange this melody for publishing.