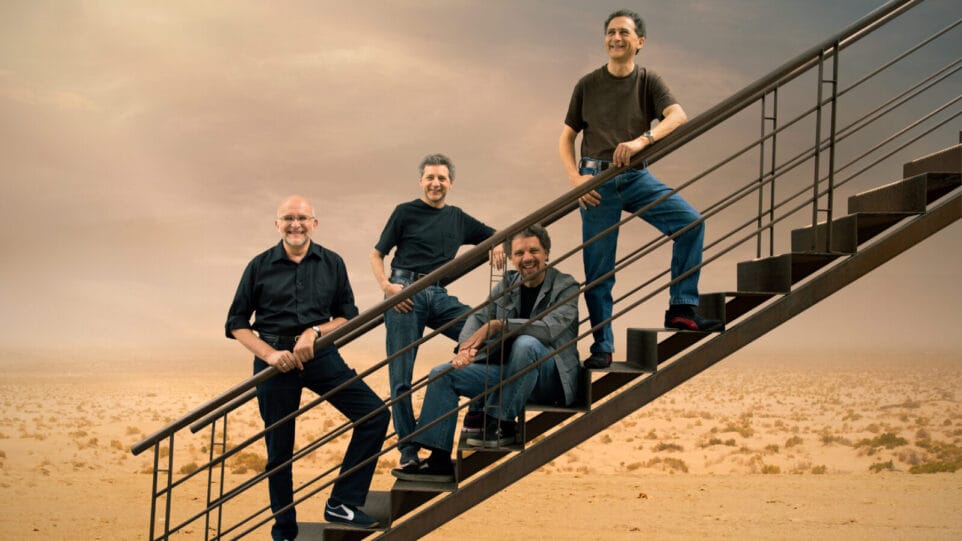 The renowned string quartet performs works by Heitor Villa-Lobos, Gabriela Ortiz, Alberto Ginastera, Carlos Gardel, and Francisco Mignone.
Playlist
Heitor Villa-Lobos: String Quartet No. 17
I. Allegro non troppo
II. Lento
III. Allegro vivace
IV. Allegro vivace (con fuoco)
Carlos Gardel: Two Tangos
Volver
Por una cabeza
Gabriela Ortiz: Alar de Muertos
La Calaca
Francisco Mignone: Essay No. 1 for quartet
Andantino
Alberto Ginastera: String Quartet No. 1, Op. 20
I. Allegro violento ed agitato
II. Vivacissimo
III. Calmo e poetico
IV. Allegramente rústico
Cuarteto Latinoamericano
Saúl Bitrán, violin
Arón Bitrán, violin
Javier Montiel, viola
Álvaro Bitrán, cello
Recorded October 15, 2022, at Nichols Concert Hall.
---