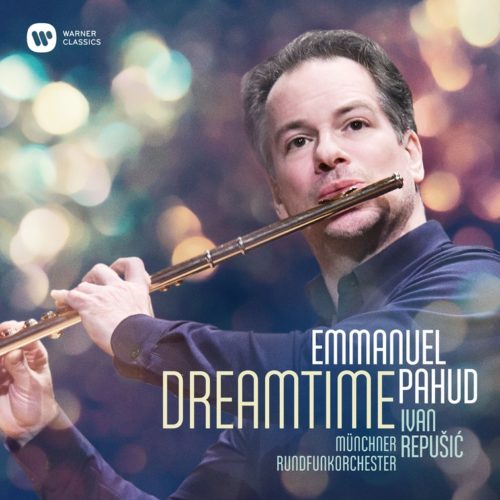 Dreamtime is a spellbinding collection of works for flute and orchestra which, in Emmanuel Pahud's words, "expresses and gives form to the composers' most personal, spiritual, or dreamlike visions." The album ranges wide both culturally and chronologically, embracing works by Mozart, Reinecke, Busoni, Takemitsu, and Penderecki, and inhabits a dimension "populated by incantations and prayers, in which imagination is woven …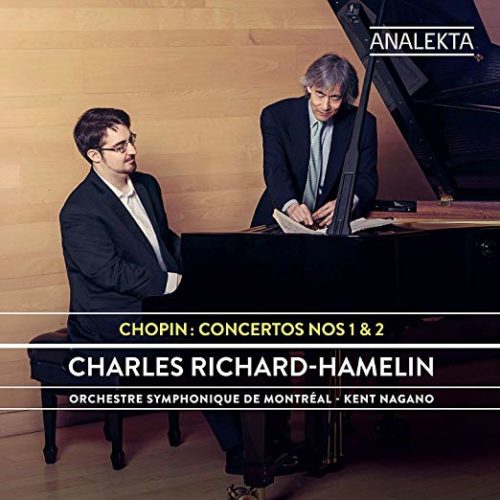 In their first recording together, the Montreal Symphony Orchestra, under the direction of Kent Nagano, and pianist Charles Richard-Hamelin perform Chopin's concertos for piano and orchestra, two vibrant and poetic works that the composer wrote in his early 20s. Richard-Hamelin was the silver medalist at the 2015 International Chopin Piano Competition in Warsaw. He is also the recipient of the …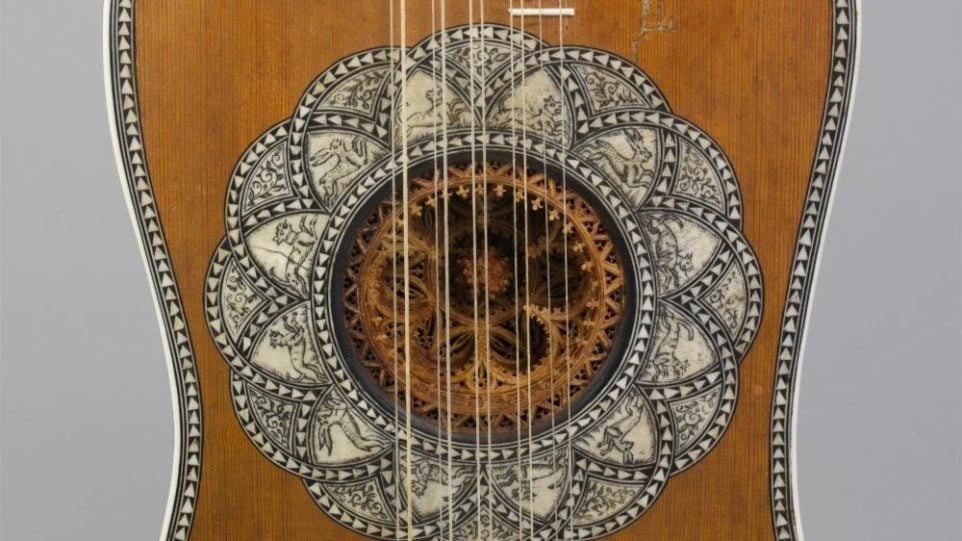 From Rome to Paris to the Madrid of the 17th- and early 18th centuries, Pierre Pitzl, playing Baroque guitar, presents a program of early baroque dances by Robert de Visée, Gaspar Sanz, and others. Recorded live in concert in the Zadní Synagoga, in Třebíč, Czech Republic, as part of the Concentus Moraviae Festival, held in cooperation with the Austrian Cultural …
Playlist
Francesco Corbetta (1615-1681)
Corrente from Varii scherzi
Ferdinando Valdambrini (fl. 1646-47)
Capona from Intavolatura di Chitarre
Francesco Corbetta
Caprice de Chacone from La Guitarre Royale
Robert de Visée (~1655-~1733)
Livre de Guitarre (Excerpts): Prélude, Allemande, Courante, Sarabande, Gigue, Passacaille, Bourée
Francisco Guerau (1649-1722)
Poema Harmonico (Excerpts): Canario, Passacaglia, Marionas
Cifras selectas de guitarra: Tarantellas, Zarambeques
Gaspar Sanz (1640-1710)
Canarios
Instrucción de Musica: Paradetas: Passacaglia, Villano, Españoletta, Tarantella, Chacona, Matachin
ARTIST
Pierre Pitzl, Baroque Guitar
Opening & Closing Theme for Baroque&Before:
Joan Ambrosio Dalza: Piva, performed by Musica Reservata (Boston Skyline BSD 123)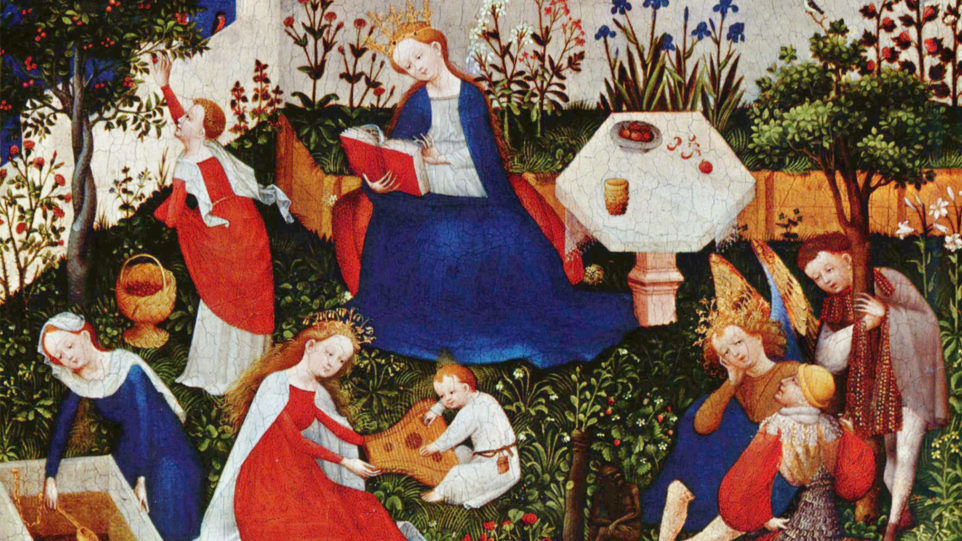 A capella polyphony from the 12th and 13th centuries is brought to life in works by Hildegard von Bingen, Beatrijs van Nazareth, Hadewijch, Pierre de Cambrai, Pérotin (who greatly influenced composer Steve Reich,) Goswin de Bossut, and others. Presented by the vocal ensemble Graindelavoix under the direction of Björn Schmelzer, recorded live in concert  in the Pfarrkirche St. Severus, in …
Playlist
Hildegard von Bingen (1098-1179)
O Ecclesia
Anonymous (Cambrai manuscript)
Chorus innocentium
Pierre de Cambrai (13th century)
Cue nec apex (Responsorium from the Office of Elizabeth of Hungary)
Anonymous (Cambrai manuscript)
Aucuns vont souvent; Amor qui cor vulnerat; Kyrie eleison
Perotinus (1160-1230) / Hadewijch (?-1248)
Ay al es nu die winter cout
Beatrijs van Nazareth (1200-1268)
Propter nimiam caritatem (Antipon from the Nazareth Cloister, Brabant)
Hadewijch (?-1248) / Rogeret de Cambrai (13th Century)
Men mach den nuwen tijt
Anonymous (Cambrai manuscript)
Plus bele que flor; Quant revient et fuelle; L'autrier joer; Flos filius eius
Goswin de Bossut (c. 1179 – c. 1250)
Exaltent nomen Domini (from the Office of Marie d"Oignies)
Anonymous
Volek syrolm thudotion
ARTISTS
Graindelavoix: Björn Schmelzer, Director
Opening & Closing Theme for Baroque&Before: Joan Ambrosio Dalza: Piva, performed by Musica Reservata (Boston Skyline BSD 123)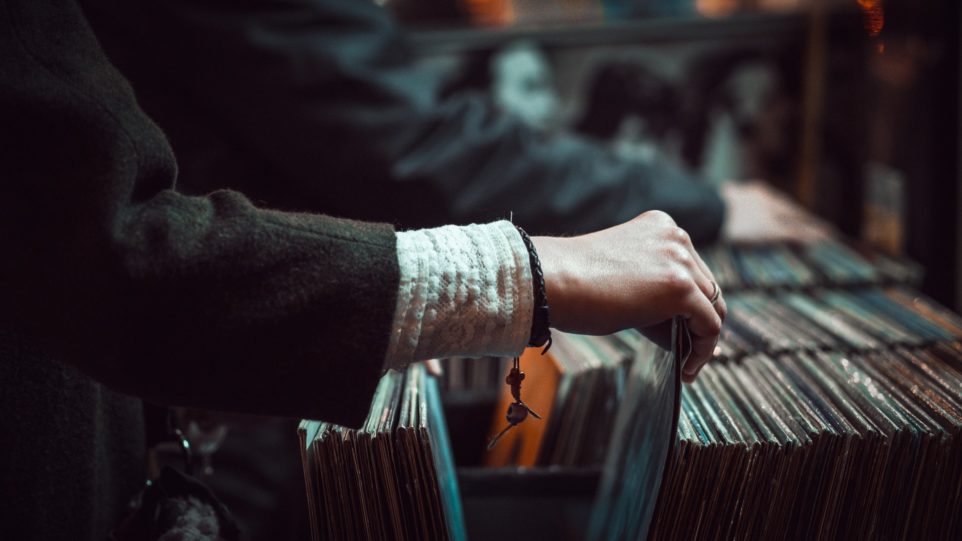 Old is new again as composers and performers return to the LP format for their latest releases.
Playlist
Igor's Boogie, by Frank Zappa
Frank Zappa + the Mothers
Sinfonia Olimpica, by Zbigiew Turski
Adrzej Markowski Conducts the Warsaw Philharmonic Orchetra
Maintenance Music, by Dana Lyn
Brooklyn Rider
The Flower Fed Buffaloes, by John Harbison
David Evitts, Baritone Vocals; Jerry Grossman, Cello; The Emmanuel Choir Of Boston; Virgil Blackwell, Clarinet;
Corrections, by Pete Swanson
Yarn/Wire
Invocation No. 2 "Fish, Father, Phoenix", by Christopher Bono
Fall, by Clint Mansell
Kronos Quartet
Omie Wise from Murder Ballades, by Bryce Dessner
eighth blackbird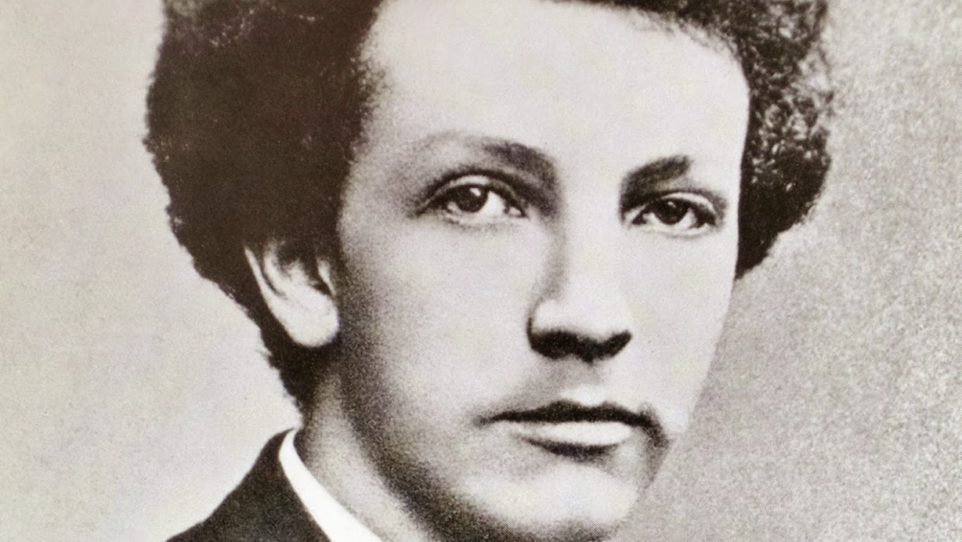 Solti distinguished himself as a notable Strauss interpreter in the world of opera and as conductor of the Chicago Symphony Orchestra. Selections will be heard from Arabella, Der Rosenkavalier and Ariadne auf Naxos. Singers include Régine Crespin, Leontyne Price, Yvonne Minton, Helen Donath, Lisa Della Casa, and Hilde Gueden.
Playlist
"Es gibt ein Reich" by Ariadne auf Naxos by Richard Strauss
Leontyne Price, soprano; Edita Gruberova, soprano; Barry McDaniel, baritone;
London Philharmonic Orchestra; Sir Georg Solti, conductor
(London 1977. DECCA 478 4434)
"Aber der Richtige" from Arabella by Richard Strauss
Lisa Della Casa, soprano; Hilde Gueden, soprano;
Vienna Philharmonic Orchestra; Sir Georg Solti, conductor
(Vienna 1957. DECCA 478 4431)
"Final Trio" from Der Rosenkavalier by Richard Strauss
Regine Crespin, soprano; Yvonne Minton, soprano; Helen Donath, soprano;
Vienna Philharmonic Orchestra; Sir Georg Solti, conductor
(Vienna 1968. DECCA 478 4442)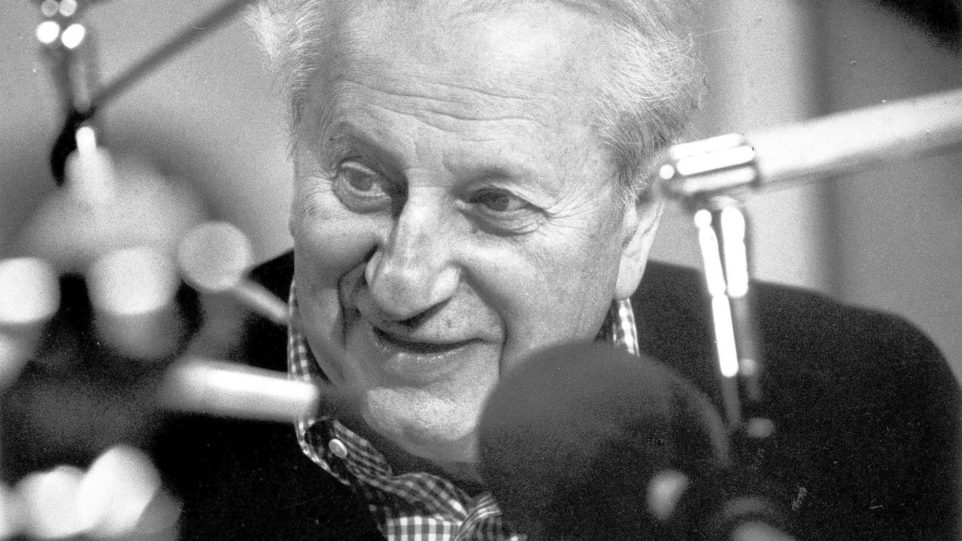 Early in 1970, Studs Terkel had a conversation with Elsa Knight Thompson. She lived from 1906 to 1983 and was a pioneer of radio news documentaries and a longtime voice of Pacifica Radio's KPFA in the San Francisco Bay Area.  This discussion about their shared craft – interviews and talking to human beings about their varied lives – is available at the Studs …
Seth Boustead and producer, Sarah Zwinklis are travelling to Knoxville, Tennessee. Regarded as one of the most unique, boundary-defying and eagerly anticipated cultural gatherings in the world – "a music festival with a rare vision" (The New York Times) – Big Ears Festival returns in 2018 with perhaps its most multi-faceted and diverse line up to date. Spanning four days …
Longtime friends, musician Frank Orrall (Poi Dog Pondering and Thievery Corporation) and chef John Manion have inspired and shared each other's passion for music and cooking. And one of their favorite subjects to talk about is the relationship between these two art forms.