Weekdays, 6:00 am-10:00 am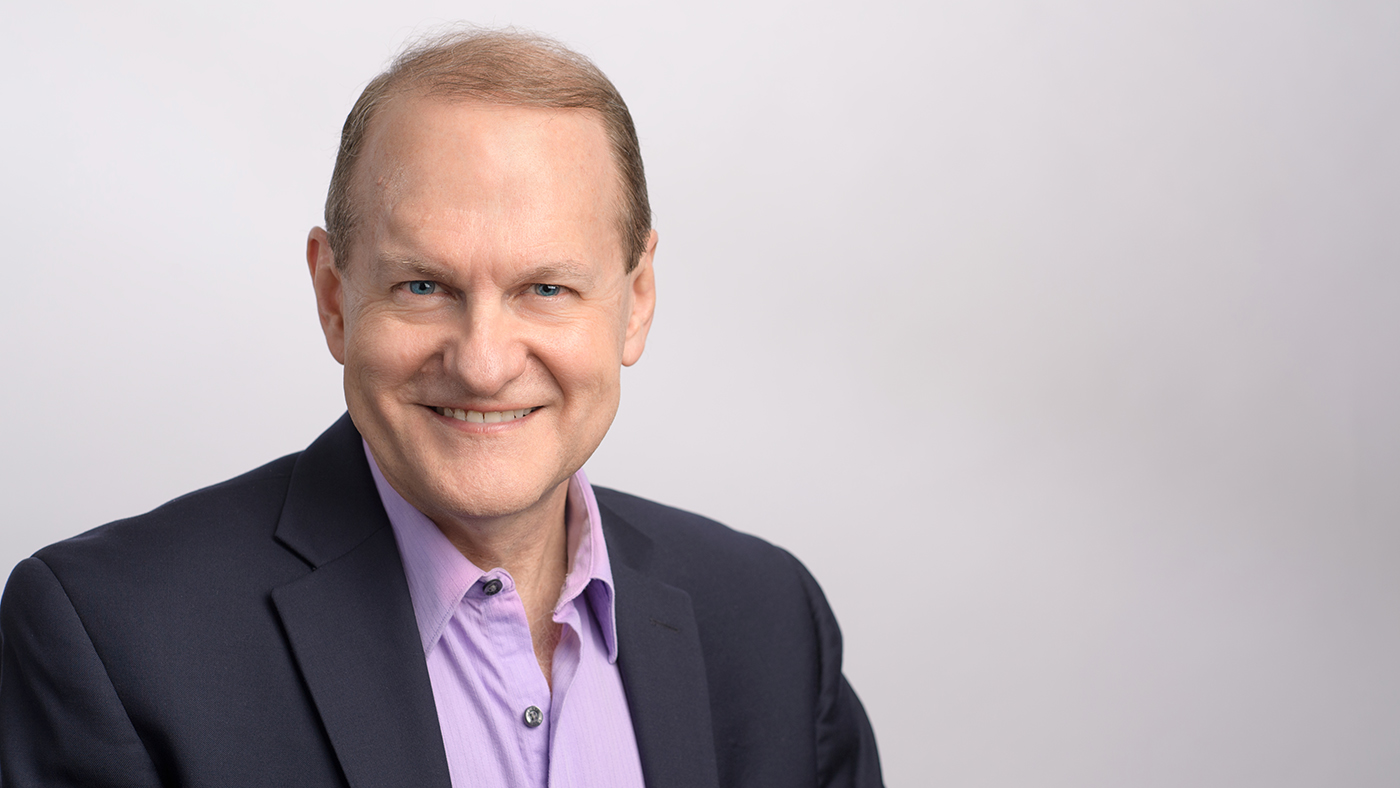 Get a great start to your weekday mornings with great music.
Dennis Moore always has an eclectic mix of classical music to accompany your weekday mornings. Whether you're at work, relaxing at home or are out-and-about, Dennis plays the perfect soundtrack to help jump start your week. Dennis joined the WFMT announcing staff in 1990 after being a regular listener to the station via cable during his ten years as music director of WMFE in Orlando, Florida. Dennis has worn many hats at WFMT: as program director, announcer, host of Music in Chicago, the Dame Myra Hess Concerts, concerts from Northeastern Illinois University, and special broadcast events including the Aspen Music Festival. Dennis is active making music around town (and in Reykjavik, Iceland and Malibu, California, among other locations) as a pianist with his partner, violinist Sara Su Jones.

Dennis's Morning Quiz
November 27, 2018
Two members of the J.S. Bach family were represented today on the Morning Program: Papa Bach, in a cantata movement arranged by Arnold Schoenberg; and the youngest son of Johann Sebastian, by way of a symphony he wrote. The younger Bach was only fifteen when his father died, and was particularly famous in London for his symphonies and keyboard concertos. Who is this so-called "London" Bach?
Answer: Johann Christian (or J.C.) Bach
November 23, 2018
Today is the birthday of the great Spanish composer Manuel de Falla. Carl Grapentine celebrated it this morning at 7:30 on his Alamanac with a familiar ballet score by Falla that premiered in London in 1919 – "The Three-Cornered Hat." Carl chose a recording by the Philadelphia Orchestra from the 1980s led by Philadelphia's Music Director of that time. These days this conductor has the same job with the Chicago Symphony. Who is he?
November 22, 2018
Happy Thanksgiving from WFMT!
Answer: There will be no quiz today, but we'll return tomorrow with a new question.
November 21, 2018
Very few composer receive credit for having invented a form, but one thing most people know about our mystery composer is that he invented the nocturne. Earlier, we played a movement from one of his seven piano concertos. Who is this composer from Dublin, Ireland who influenced Chopin and made his mark on the Romantic piano concerto?
November 20, 2018
He's a Peruvian operatic tenor, particularly known for singing roles in bel canto operas. Opera News said his voice "is like the engine in a Porsche 911; when you hear it, you know you're in the presence of something finely tuned and luxurious." Earlier, we heard this widely sought-after singer in "Mattinata", a song by Leoncavallo which is sung to wake up a beloved lady. Who is this tenor from Lima, Peru?
Answer: Juan Diego Flórez
November 19, 2018
"Iberia" by Isaac Albéniz is not only a picture postcard of Spain; it manages to capture the country's spiritual essence. This morning I played an orchestral version of one of the pieces from "Iberia" that is named for the gypsy quarter in Seville, one of the cradles of flamenco music. What is the title of this piece from "Iberia" by Isaac Albéniz?
November 16, 2018
One of Tchaikovsky's most heartfelt works is a composition for string orchestra which includes a waltz movement that has become a popular piece in its own right. At its premiere, the audience insisted that it be repeated. And former teacher Anton Rubinstein declared it Tchaikovsky's best musical creation. What is the name of the piece from which this waltz is taken?
Answer: Serenade for Strings
November 15, 2018
Following the eight o'clock news, we had a concerto grosso from around the beginning of the 18th century by an Italian composer who is considered the first master of the modern violin, and whose first name means "archangel" in Italian. Who is this seminal figure of Baroque music who died in Rome in 1713?
Answer: Arcangelo Corelli
November 14, 2018
Jean Sibelius infused a lot of his homeland into music he wrote. Earlier, we played a piece whose title refers to a region made up of southeast Finland and parts of Russia. It was commissioned by students from Helsinki University for a set of historical scenes about that region of Finland. What is the work by Sibelius from which the "Alla Marcia" comes?
November 13, 2018
This morning between 7:30 and 8 we played two American works. The first was by George Chadwick, whose birthday it is today. The second piece, titled "Jota Aragonesa," is by a 19th-century American whose melodic ideas often sprang from Spanish and Latin American sources. Sometimes called "the American Chopin," what's the name of this pianist/composer who grew up in New Orleans?
Answer: Louis Moreau Gottschalk