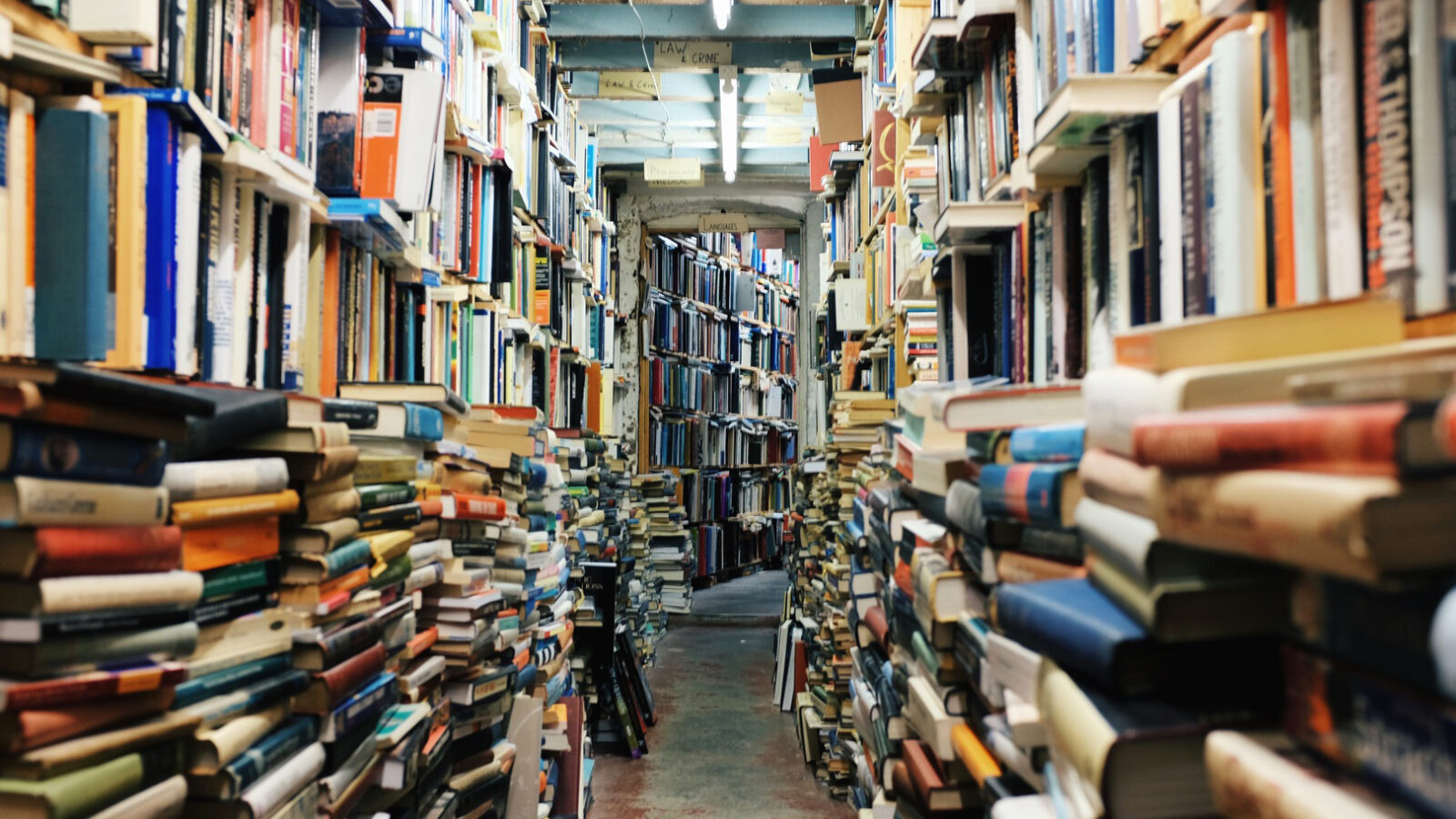 Today is World Book Day, a yearly event celebrated worldwide on April 23rd and organized by UNESCO to promote reading, publishing and copyright. Looking for a good read to celebrate World Book Day? We at WFMT have picked some of our favorite reads to share with you.
---
---
Franz Liszt, 
by Alan Walker
This three-volume set about Liszt is by the far the best out there and goes into engrossing detail about every aspect of his life and career. And yet, it remains very readable without getting bogged down in minutiae or analysis. If you love Liszt, you have to have this set!
— Peter Van de Graaff, Chief Announcer
---
---
Johann Sebastian Bach: The Learned Musician, 
by Christoph Wolff

One of the preeminent Bach scholars of our time, Christoph Wolff, condenses a lifetime of scholarship in this very accessible biography of J.S. Bach.
— Carl Grapentine, Morning Program Host
---
---
Music for Silenced Voices: Shostakovich and His Fifteen Quartets

,


by Wendy Lesser
This book is a whirlwind look at how strange and unpredictable Russian / Soviet society was in the 20th century and how these 15 quartets can serve as portals into that world.
— Tony Macaluso, Director, Marketing & Network Syndication
---
---
Theater of the Mind: Imagination, Aesthetics, and American Radio Drama,
by Neil Verma

This book explores how radio creates more than just sound, it creates imagery using the audiences' imagination. This book surveys the early history of American radio drama, and poses questions about the decline of this unique genre.
— Sarah Zwinklis, Distribution Assistant
---
---
The Imaginary Museum of Musical Works: An Essay in the Philosophy of Music,
by Lydia Goehr
Though published over 20 years ago, this philosophical study about music remains one of the most interesting and influential works of its kind today. Goehr's book will change the way you play, hear, and think about music.
— Stephen Raskauskas, Associate Interactive Content Producer
---
---
Poetics of Music In the Form of Six Lessons,
by Igor Stravinsky

From the Eliot Norton lectures at Harvard, 1942, this book has exceptionally crafted lectures that both provide insight into Stravinsky's style and aesthetic, while also showing his sharp sense of criticism and his understanding of the process of writing music.
— Estlin Usher, Station Relations Manager
---
---
The Opera Lover's Cookbook: Menus for Elegant Entertaining,
by Francine Segan and Mark Thomas
I love this book because it celebrates two of my favorite things: grand opera and grand cooking! The book contains menus composed to accompany your favorite operas with dishes that are sure to leave your guests singing! Bon appétit!
— Suzanne Nance, Program Host
---
---
Mozart: A Life, 
by Maynard Solomon

Maynard Solomon's background as a music producer and co-founder of Vanguard Records brings insightful writing with a unique understanding of music to his many books. My son — a Jazz musician — and I — a classical music nerd — both agree that his best book is Mozart: A Life. Maynard's writing sits me down right next to Mozart while he plays and composes, opening up both my mind and my ears.
— Cydne Gillard, Program Producer
---
---
The Rest is Noise,
by Alex Ross
Although it is filled with enough anecdotes about the major figures in twentieth century music to write a dissertation, this book by Alex Ross, the music critic for The New Yorker, reads like a novel. Whether you are new to classical music or a seasoned aficionado, Ross creates a clear narrative arc to help guide the reader in exploring an exciting and complicated era in music history.
— Michael San Gabino, Production Assistant
---
---
Anguish and Triumph,
by Jan Swafford
It's a hefty 1,000 pages that chronicles every aspect of Beethoven's life, from the personal struggles he dealt with to the myth that built around him even during his lifetime. What I found most interesting is the way Swafford puts Beethoven's music in the context of the larger historical and artistic forces of the period.
— Lisa Flynn, Program Host