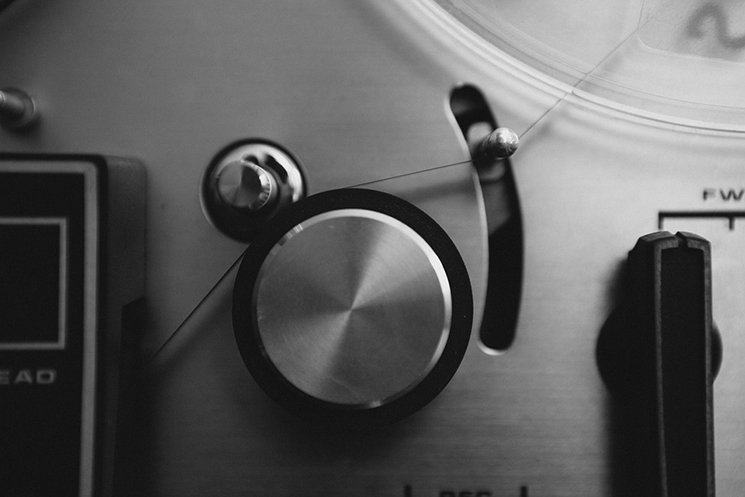 The Chicago Area Archivists (CAA) is hosting its second annual Chicago Open Archives event this weekend. From October 6-8, 2016, over thirty local archives, research centers, and other institutions will open their doors to let the public explore their holdings, and to engage with local archivists, researchers, librarians, and curators.
WFMT is proud to be included among the many institutions participating in Chicago Open Archives, for which you can register here. Sign up today to tour the WFMT studios, the WFMT radio archives, and the Studs Terkel Radio Archive, which includes over 5,600 recordings.
Among the holdings you can hear in the Studs archive are his interviews with James Baldwin, Mel Brooks, Dizzy Gillespie, Oliver Sacks, Eartha Kitt, and of course, in true Studs style, conversations with everyday people.
To sample some of what you can enjoy in the Studs archive, check out these animated interviews produced by Blank on Blank.
[fusion_builder_container hundred_percent="yes" overflow="visible"][fusion_builder_row][fusion_builder_column type="1_1″ background_position="left top" background_color="" border_size="" border_color="" border_style="solid" spacing="yes" background_image="" background_repeat="no-repeat" padding="" margin_top="0px" margin_bottom="0px" class="" id="" animation_type="" animation_speed="0.3″ animation_direction="left" hide_on_mobile="no" center_content="no" min_height="none"][youtube]
https://www.youtube.com/watch?v=VybIJEA41yk
[youtube]
https://www.youtube.com/watch?v=-Fhnkkzk9oo
[youtube]
https://www.youtube.com/watch?v=u9WHs49nlHk
You can also check out some of the new technologies the archive is using to preserve its holdings and to make some of the treasures it has more accessible to the public.
Space is limited, so be sure to reserve your spot now by registering here.[/fusion_builder_column][/fusion_builder_row][/fusion_builder_container]