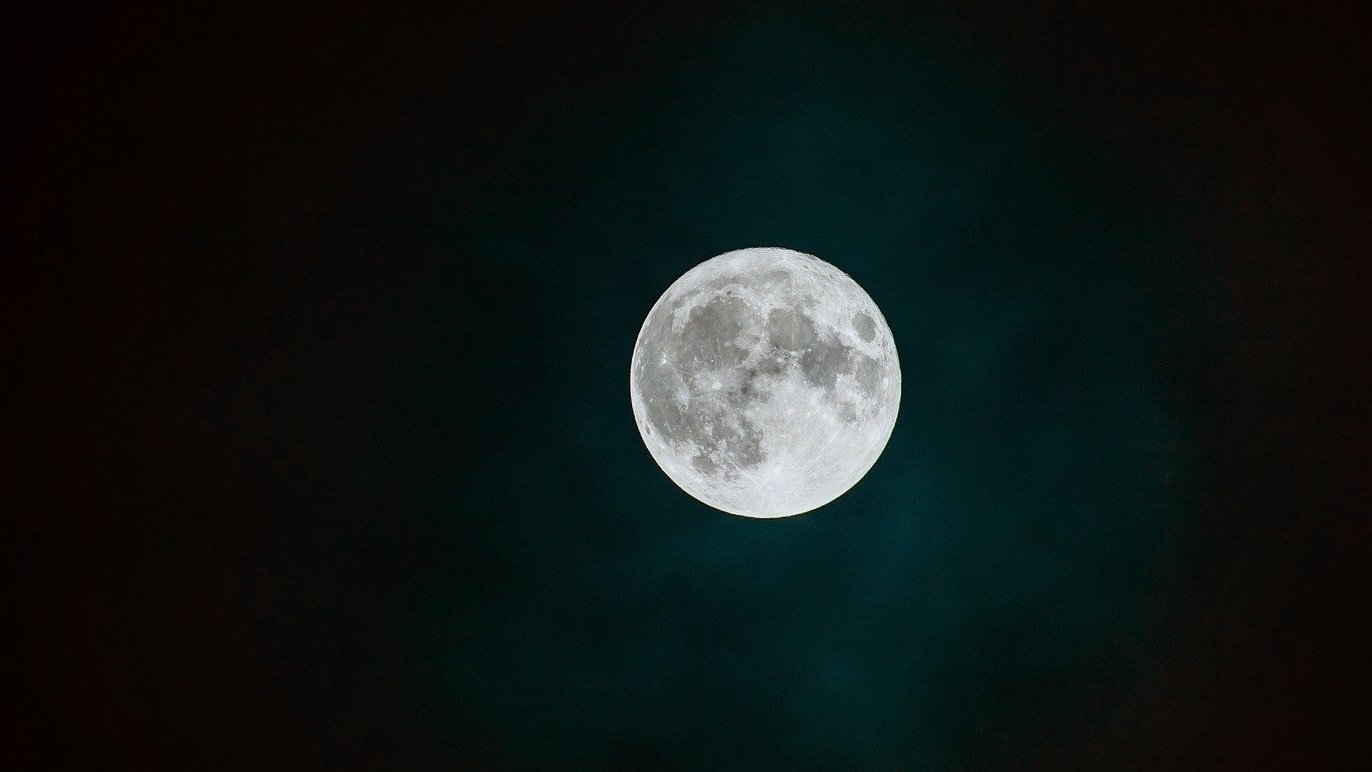 Tonight's full moon will be the biggest in 68 years since it will be at its closest point in relation to Earth's orbit – 221,524 miles away. Why is it closer to Earth now? NASA's website explains:
"The moon's orbit around Earth is slightly elliptical so sometimes it is closer and sometimes it's farther away. When the moon is full as it makes its closest pass to Earth it is known as a supermoon. At perigee — the point at which the moon is closest to Earth — the moon can be as much as 14 percent closer to Earth than at apogee, when the moon is farthest from our planet. The full moon appears that much larger in diameter and because it is larger shines 30 percent more moonlight onto the Earth."
The moon is shining particularly bright Sunday, November 13. Though technically, NASA says,"the biggest and brightest moon for observers in the United States will be on Monday morning just before dawn. On Monday, Nov. 14, the moon is at perigee at 6:22 a.m. EST."
Whether you're enjoying the moon at perigee or before, here are some classical works to provide your soundtrack while you gaze up at the stars.
---
1. "Clair de lune" (Claude Debussy)
Undoubtedly the most famous piece of Debussy's most famous piano suite, Suite bergamasque, "Clair de lune" might also be one of the most famous pieces of moon music. Debussy's picturesque piece for piano was inspired by Paul Verlaine's poem of the same name.
---
2. "Borobudur in Moonlight" (Leopold Godowsky)
The Polish American composer Godowsky composed a curious set of piano pieces, Java Suite (Phonoramas), after he encountered gamelan music while he visited Java. His "Borobudur in Moonlight" is one of several picturesque works in the Suite. Borobudur is a 9th-century Mahayana Buddhist Temple in Magelang, Central Java, Indonesia, which has been designated as a UNESCO World Heritage Site. Since Godowsky lived contemporaneously with French impressionists like Debussy, who also composed moon music and were also inspired by South Asian music, "Borobudur in Moonlight" offers an interesting comparison to the more popular "Clair de lune."
---
 3. "Song to the Moon" (Antonín Dvořák)
The most famous excerpt from Antonín Dvořák's opera Rusalka , a Czech variant on the classic "Little Mermaid" fairy tale found in many cultures, is the "Song to the Moon."  In the opera, Rusalka, a water nymph, has fallen in love with a human Price whom she has seen by her lake while he was hunting. She tells her father she wants to become a human so that she can be with the Prince on land, despite her father's warnings. Rusalka asks a witch, Ježibaba, for help. She sings the famous "Song to the Moon," describing her love for the Prince.
---
4. "Moonlight" Sonata (Ludwig van Beethoven)
One of the most popular compositions for the piano to this day, the first movement of Beethoven's Piano Sonata No. 14 in C-sharp minor, "Quasi una fantasia" is known as the "Moonlight Sonata." Marked Adagio sostenuto, Carl Czerny, one of Beethoven's most accomplished students who is responsible for all of those tedious exercises your piano teacher made you play, said of the movement, "it is a nocturnal scene, in which a mournful ghostly voice sounds from the distance." Hector Berlioz called it a "lamentation."
The piece is well known to beginners, and though simple enough, has caused some debate among musicians and musicologists. The reason? Beethoven's performance indication that, "This whole piece ought to be played with the utmost delicacy and without damper. The direction indicates that pianists are to depress the damper pedal throughout the movement. Though some argue that the pedal should be lifted on occasion to avoid dissonance, or that a compromise be made with either half pedaling or using the sostenuto pedal instead.
---
5. "Vaga luna, che inargenti" (Vincenzo Bellini)
Bellini set an anonymous Italian poem in this arietta that he published it along two other similar songs in his Tre aiette inedite. The piece is so simple and charming that it continues to enchant us today, just like the silvery moon. Composed in the bel canto style popular during Bellini's day, the piece focuses above all on simple, natural melody and simple, natural harmonies. Of course, it wouldn't be bel canto without a little bit of melisma. The composer adds occasional flourishes to embellish the otherwise placid and smooth vocal line. But, he doesn't pull out the fireworks like he might in a mad scene in an opera. After all, this is music for the chamber. It's simplicity has made the piece a favorite for modern voice teachers to introduce their students to bel canto style.
---
6. Eine kleine Nachtmusik (Wolfgang Amadeus Mozart)
Mozart's Eine kleine Nachtmusik is so popular even today that it's been turned into a cell phone ring. Mozart composed the piece around the same time that he was working on Don Giovanni. He completed this work for string ensemble in Vienna, and called it a serenade. Music for the evening was often called a serenade. There was even a special genre of dramatic vocal music performed in the evening hours, usually outdoors, called the serenata. Mozart's Eine kleine Nachtmusik, unlike more placid pieces like Beethoven's "Moonlight" sonata, is ebullient. Certainly we can see why the piece was called "a little night music" if it was intended for festive gatherings just as the sun is setting and the moon is shinning, as laughter bubbles up to the stars and champagne bubbles in glasses.
---
7. Verklärte Nacht (Arnold Schoenberg)
Verklärte Nacht is a representation of Schoenberg's early compositional style, and was considered one of his early important works. The romanticism of this string sextet may be surprising to those familiar with Schoenberg's later atonal twelve-tone style. As it happens, this composition is romantic in more ways than one: Schoenberg composed it after meeting his future wife, Mathilde von Zemlinsky. But it was chiefly inspired by Richard Dehmel's poem of the same name.