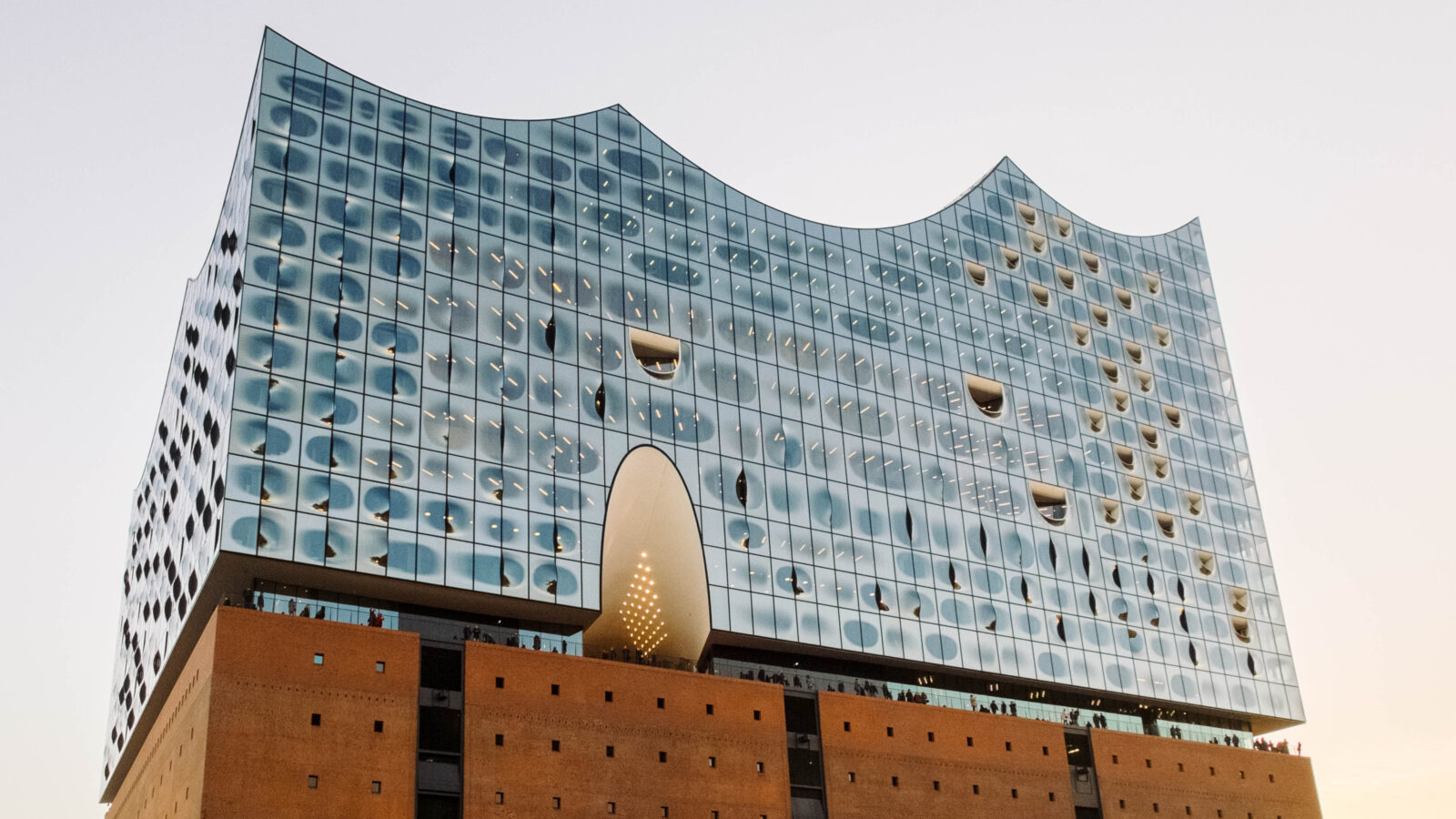 BERLIN (AP) — Hamburg's spectacular new Elbphilharmonie concert hall finally hosted its first concert on Wednesday night, several years behind schedule and far over the original budget.
President Joachim Gauck and Chancellor Angela Merkel were among the guests at the maiden concert that was conducted by Thomas Hengelbrock.
The NDR Elbphilharmonie Orchester is playing music from the renaissance to the present, including works by Beethoven and Wagner and a new piece by German composer Wolfgang Rihm.
The grand opening was sold out quickly and the almost 500,000 tickets for the first half of this year are also long gone, but curious onlookers were invited to follow a light show on the building's facade.
Hamburg Mayor Olaf Scholz stressed that the concert hall should be accessible to everyone.
"I firmly intend that … all children who go to school in Hamburg will have once heard a concert at the Elbphilharmonie," Scholz said, according to the German news agency dpa.
The landmark building with its wave-shaped roof and shiny glass facades was built on top of a former cocoa and coffee warehouse jutting out into the harbor of Germany's second-biggest city.
It's also home to a hotel with 244 beds and houses 44 apartments. There's an outside platform that is accessible without charge to everyone.
The main concert hall can seat 2,100 people, none more than 30 meters (100 feet) from the conductor.
The stage is in the center, surrounded by terraced tiers. The hall is covered by plaster paneling, the so-called "white skin," and sits atop 362 bags of feathers for sound insulation. It has been praised for its impressive acoustics.
Construction started in 2007 and was originally supposed to be finished in 2010. The cost to taxpayers climbed from an initially planned 77 million euros to 789 million euros ($835 million).
But the delays and cost increases were set aside for the grand opening.
"Hamburg is setting an example for the great significance of art and culture in a free society," Scholz said.
---
Kirsten Grieshaber for the Associated Press