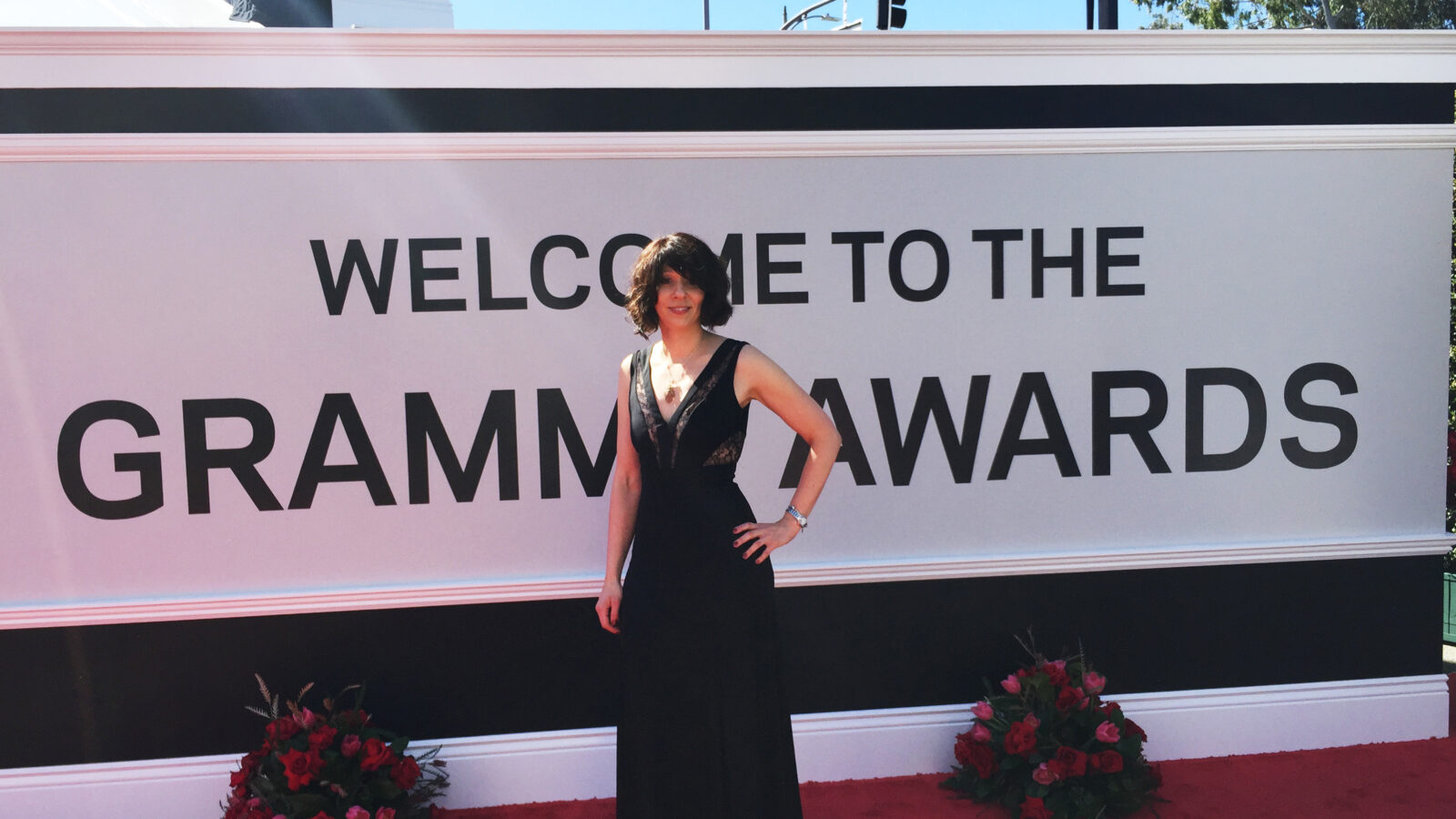 The first thing that often comes to mind when one hears the word Grammy is the CBS telecast, but the Recording Academy is so much more than the telecast. Grammy Week, for instance, encompasses the music, the artists, the philanthropy, and the accomplishments of the past year. Here's a look at what it's like to attend the Grammy Awards telecast, as well as the events before and after.
Wednesday, February 8 — Producers & Engineers Wing Party
As a credited recording engineer, I am also part of the Producers & Engineers Wing of the academy. The P&E Wing, as it is often referred to, is comprised of over 6,000 producers, engineers, technologists, and other recording industry professionals concerned with issues about the art and craft of recording. This year the P&E Wing celebrated fifteen years of existence and its tenth anniversary of producing the Grammy Week event by honoring singer/songwriter, music producer, and eight-time Grammy recipient Jack White. He originally came on the scene in the late '90s with his group the White Stripes, but has gone on to a solo career and has produced and collaborated with artists such as Bob Dylan and Loretta Lynn. He is an advocate of analog recording technologies and preservation and also sits on the board of the Library of Congress's National Recording Preservation Foundation.
The event took place at the Village Recorders, a multi-room recording facility housed in a converted Masonic temple, which has hosted such legendary artists as the Allman Brothers, Johnny Cash, Bob Dylan, John Lennon, and the list goes on. The attendance that night included music producer/engineering greats like multiple Grammy award winner Al Schmitt, Skywalker Sound's Director of Music and Scoring Leslie Ann Jones and producer Phil Butcher, who has worked with John Lennon, Bob Dylan, etc. Also in attendance was comedian and late-night talk show host Conan O'Brien to show his support for White.
Saturday, February 11 — Nominees' Party
Every year, to honor the nominees, a gathering is held at the historic Wilshire Ebell Club. The nominees are presented with a medallion, which recognizes their achievements. Entertainment is provided by the Grammy Jazz Band, which highlights another initiative for the academy, music education through Grammy in the Schools and Grammy Camp, where every year approximately 30 high-school musicians from across the country are selected to participate in Grammy Camp where they work with many music professionals on various aspects of the industry. As part of this program, these talented young musicians performed at various events during Grammy Week, including this one.
Sunday, February 12 — Premiere Ceremony
This is the event where most of the Grammy Awards are presented. Held in the Microsoft Theater next to the Staples Center, it is a more intimate celebration of this year's musical achievements and my favorite event. It is particularly exciting because, with its open seating, you could very well be sitting next to the next Grammy Award recipient. This feels so much more personal to me, and it is very endearing to see how thrilled, gracious and humble the recipients are as they receive their awards.
I was so happy to see Chicago artists shine during this presentation. The elegant and talented soul/gospel singer and Chicago native Lalah Hathaway was awarded Best Traditional R&B Performance and Best R&B Album. Chicago bluesman Bobby Rush won his first Grammy at age 83 in the Traditional Blues category. Chicago's Chance the Rapper made Grammy history with his wins. He was presented with Best Rap Album and Best Rap Performance during this event. The reason his wins are historic is that he has never released an album. Chance has either freely given away his music or it has been available only via streaming services, which is just now being recognized as a legitimate form of distribution. Chance enthusiastically accepted his Grammys, thanking God, his family, and his team.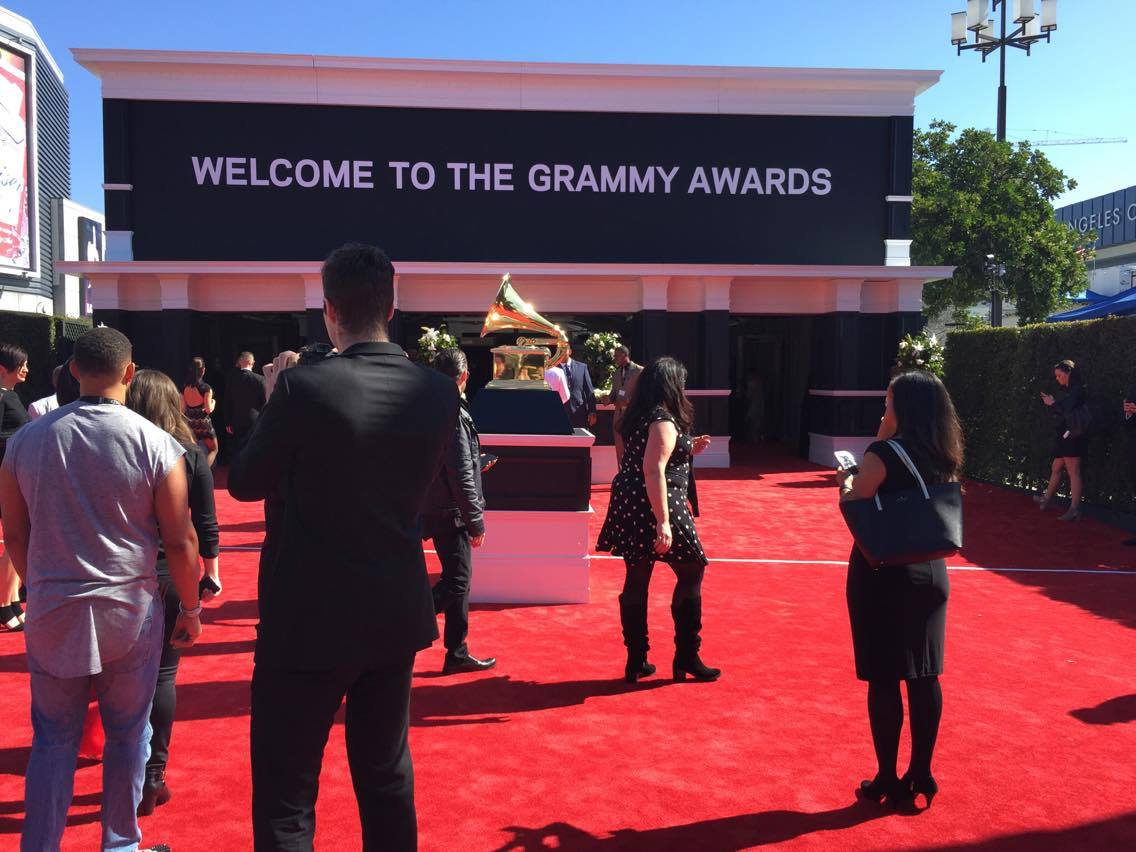 A final highlight that I would like to mention is the outstanding performance of Chicago's own Cedille recording artists Third Coast Percussion. The ensemble includes David Skidmore, Robert Dillon, Peter Martin, and Sean Connors. Complete with lights and array of percussion instruments, it was a spectacular performance, which intensified when they were joined on stage by jazz saxophonist Ravi Coltrane. I feel this the epitome of the Academy's spirit of openness and musical collaboration. Third Coast Percussion later graciously accepted the Grammy for Best Small Ensemble/Chamber Music Performance.
The Grammy Awards Telecast
We then proceeded to our seats at the Staples Center. The night contained 23 star-studded performances by Adele, Beyoncé, Metallica, Lady Gaga, and Bruno Mars with tributes to fallen musical greats George Michael and Prince. The show for the Staples Center audience always begins with an address by the telecast's Executive Producer, Kenneth Ehrlich. It's really an impossible task that he's charged with, to make performances and presentation flow smoothly and conclude on time. What the TV viewing audience might not be able to see is that the stadium is divided into three stages: two in front and one in the middle. Panels rise up and down to reveal the stages, while your perception is pulled to the center stage performances. Countless crew and technical people bustle to change sets, get acts on and off stage, and make the show flow.
There were some very moving performances by Beyoncé and Adele, while Metallica and Lady Gaga rocked the house. The Time and Bruno Mars celebrated the life of Prince. Adele paid tribute to George Michael in song. It was a beautiful performance but she stopped and restarted the song. It was very unusual, but it seemed to me that paying the proper respect to George Michael was important to her, so the performance had to be right, and in the end it was.
Chance the Rapper took Best New Artist and gave a captivating performance of his "How Great" and "All We Got." He was joined by gospel greats Kirk Franklin and Tamela Mann. The performance was accompanied by an orchestra and gospel choir, which gave me goosebumps.
President Neil Portnow summed it up by reminding us that in this time of dividedness, we need to remember what binds us together. Music has this power. For this reason, he emphasized the importance of music education and preserving the arts.
The after-party
The night concluded with an enchanted forest themed after-party in the LA Convention Center. My WFMT colleague Louise Frank and I joined our friends from the Niles-based microphone manufacturer Shure in the jazz room. This was the last performance for the student Grammy Jazz band, and they were fantastic.
I caught up with David Skidmore and the rest of Third Coast Percussion. David said that they were very excited and that they loved performing for the Premiere Ceremony with Ravi. He felt that it was a truly unforgettable experience.
The night concluded in the big room complete with giant enchanted trees, acrobats, and dancing wood sprites. We ourselves got up and danced. We couldn't contain ourselves with Kool and the Gang performing on the main stage.
It was a truly exciting time, and I was so happy especially for all the Chicago winners and nominees. It was great to be in an environment of musical sharing and camaraderie, and I am to share a glimpse of it with you. For a complete list of Grammy recipients go to Grammy.com.