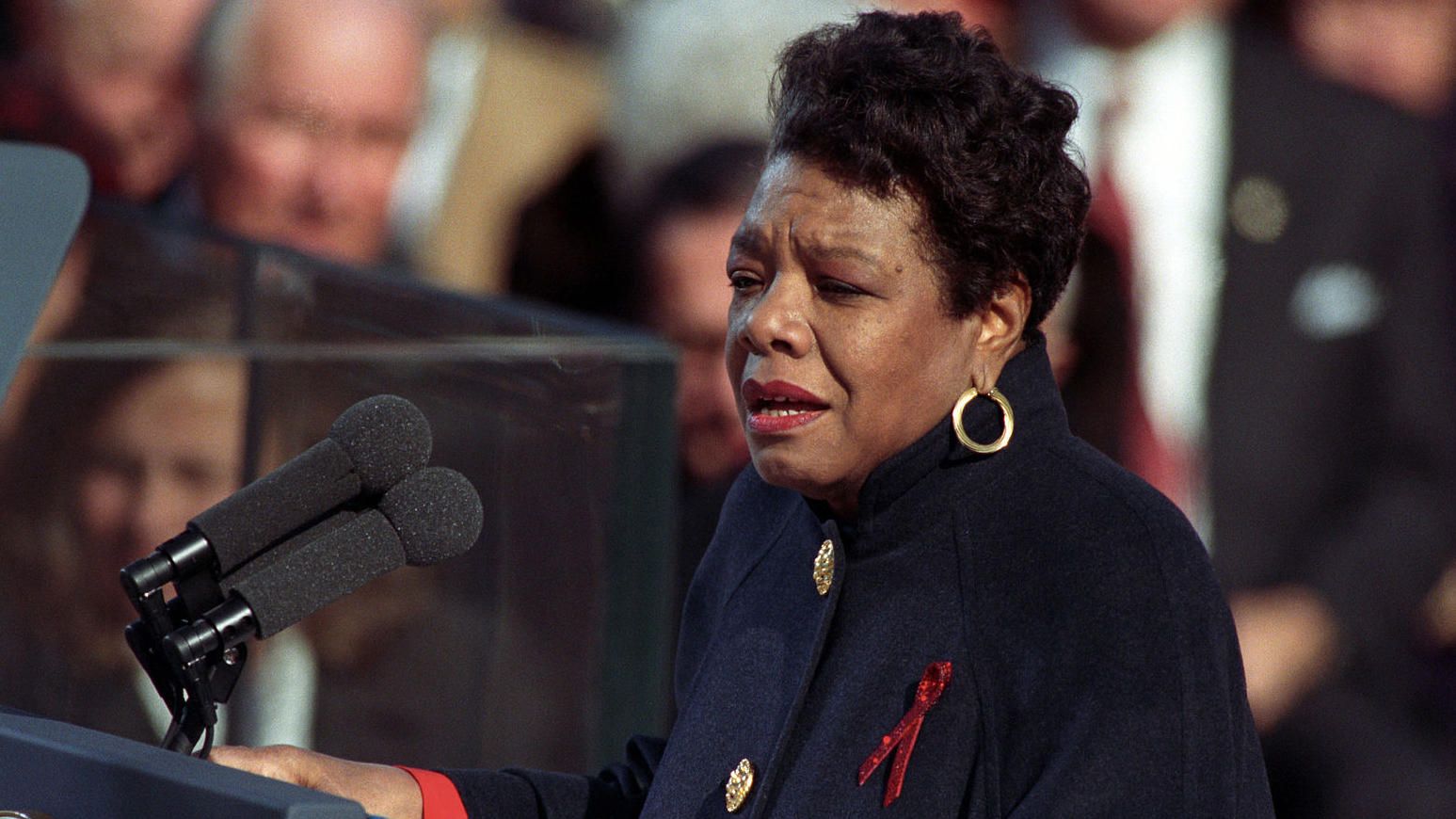 Author and activist Maya Angelou is most well-known for her autobiographical memoir I Know Why the Caged Bird Sings. Published in 1969, the book was one of the first public accounts of a woman of color's personal experiences. In Black Women Writers at Work, Angelou said that she indeed saw Marguerite, also called "Maya," in Caged Bird as "a symbolic character for every black girl growing up in America."
A year after Angelou published I Know Why the Caged Bird Sings, she spoke with WFMT's Studs Terkel about the book. She explained to him that the title of the book was inspired by the third stanza of Paul Laurence Dunbar's poem "Sympathy," which you can read below.
I know why the caged bird sings, ah me,
When his wing is bruised and his bosom sore,
When he beats his bars and would be free;
It is not a carol of joy or glee,
But a prayer that he sends from his heart's deep core,
But a plea, that upward to Heaven he flings –
I know why the caged bird sings.
The Caged Bird author sang for Studs, too. After he asked her about the blues, she described a certain kind of song which she calls a "long meter hymn" or "moan." These songs have "heavy content" with multiple layers of meaning. "Under the lyric itself," she said, "is the deeper lyric."
Angelou is one of many authors to discuss the importance of double meanings in African American music. Frederick Douglass, in his autobiography Narrative of the Life of Frederick Douglass, wrote that enslaved people, "would sing, as a chorus, to words which to many would seem unmeaning jargon, but which, nevertheless, were full of meaning to themselves. I have sometimes thought that the mere hearing of those songs would do more to impress some minds with the horrible character of slavery, than the reading of whole volumes of philosophy on the subject could do."
Have you ever wondered what Angelou herself might sound like singing? Hear Angelou sing an excerpt of "Pilgrim of Sorrow," a favorite of hers, from the Studs Terkel Radio Archive below. The performance starts around the 5:00 minute mark. Enjoy!
---